8 Chevrolet Truck Accessories Every Arizona Resident Should Own
If you own a truck, you know that being a truck owner is a big investment. As such, you probably take a lot of pride in your ride. Why not get the most out of your vehicle then? Getting the right Chevy truck accessories can help you enjoy your truck to the fullest – and even help keep it lasting longer. Get the most out of your Chevy with these pick up truck accessories that every Arizona driver should own.
Premium All Weather Floor Liners
Not the flashiest accessory you can buy for your Chevy Colorado, but an important one. Every time you get in and out of your truck, you're tracking dirt and moisture inside. Weatherproof floor mats will both make it easier to clean the inside of your truck and protect your truck from moisture-causing damage to your undercarriage. At only $80, your truck's interior will thank you.
Bed Extender
Maybe you settled and got the short box pickup because it's a little easier to maneuver when you're driving, but you know you'll want that extra foot of bed space later when moving or going camping. Installing a bed extender will give you that extra space whenever you need it, allowing for a load to be placed safely as far out as the tailgate laying open. At $250, that's a little less than the difference between a Colorado with a short box compared to a long box.
Bed Net
Whether it's to protect your items when taking the back roads to the perfect campsite or to meet city ordinances when carrying a load in the bed of your truck, a bed net is an effective way to secure whatever you're carrying. Its heavy-duty stretch shock cords put the hold where it's needed – and only at $50.
Bed Liner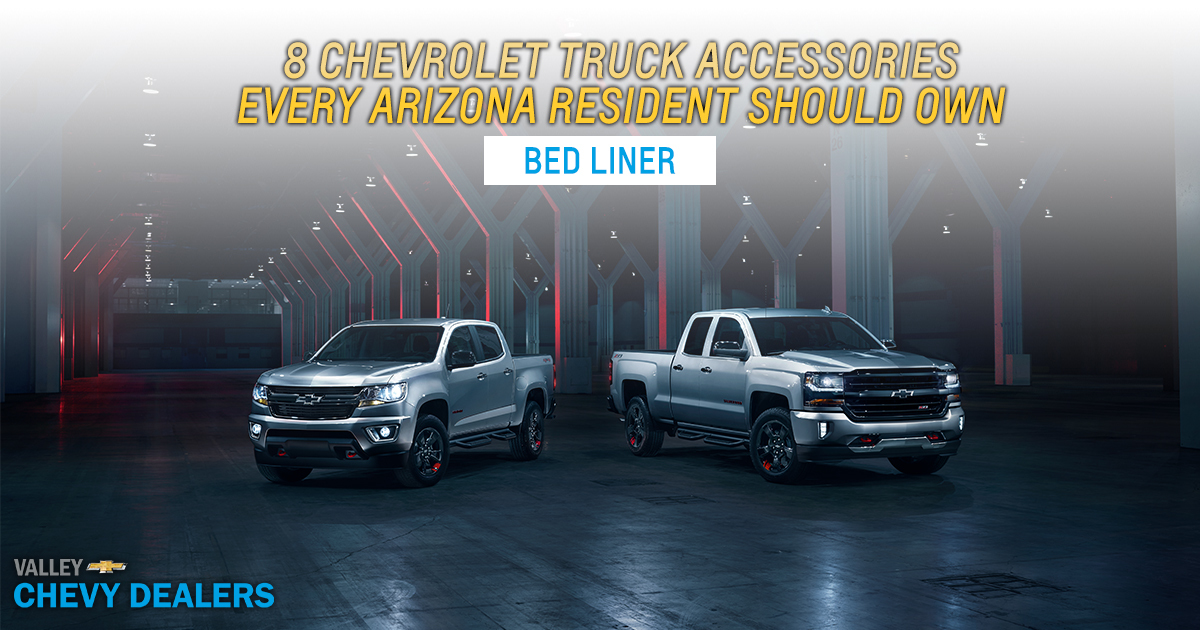 Here's one last add-on for the bed of your truck. A bed liner adds a protective layer to the bed of your truck, giving it a defense against scratches, the rain and that hot Arizona sun. At $305, the ribbed mold of the liner also helps prevent shifting in the back of your truck. Other options include bed mats ($159) or carpeting ($450) to help protect your bed.
Assist Steps
The Chevy Silverado 1500 is a big, tough truck. Unfortunately, getting in and out of this Chevy truck might be tougher. Adding assist steps can make it a little easier to get inside the car, and it will prevent you from straining your back. These steps can also add a little something extra to catch the eye on the exterior of your Chevy Silverado. There are multiple options for you to choose from, ranging from $300 to $800.
Tow Hitch Mount and Ball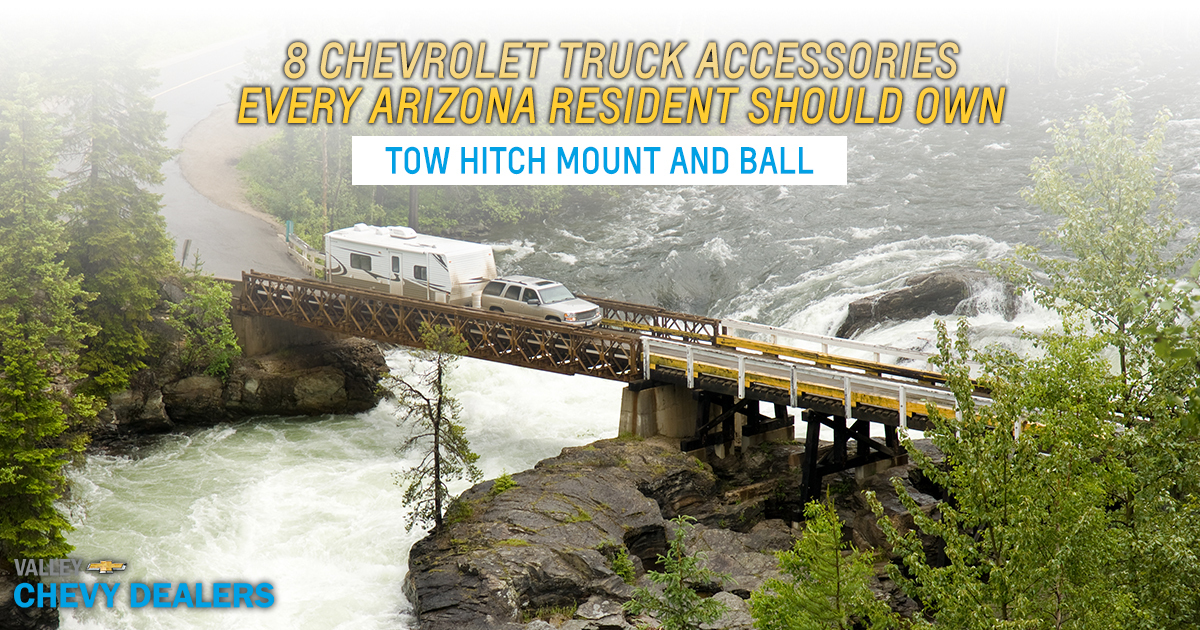 Take advantage of your Silverado's towing capacity by installing a hitch mount and ball right for your truck, and at only $50 for the set. You can also take it a step further and get a fifth wheel hitch installed with a brake controller package for even better towing capability and control. Make sure that this is a feature you need though, as this package will run closer to $1,000.
Rear-view Trailering Camera System
Maximize your trailering efficiency with a rear-view camera system that will help put extra eyes on the back of your truck while moving a trailer, or when backing up in general. Ensure that you, your truck and trailer and any surroundings are safe while moving a load of any size. It has a price tag of $999, but sometimes adding safety is invaluable.
Subwoofer and Amp
Whether it's a daily commute to work or a trip to Flagstaff for a weekend of snowboarding, you're going to want to elevate your truck's audio capabilities. The 200/400-watt subwoofer and amp by Kicker is ideal for the Silverado Double Cab, but will run around $1,100.
Tip of The Iceberg
These items only scratch the surface of all the Chevy truck accessories that can improve your driving experience. For more ideas, check out more great Chevrolet truck accessories online. Once you discover and purchase the perfect accessories for your ride, you will gain an entirely new level of appreciation for your ride.