New Electric Cars That Are Coming Soon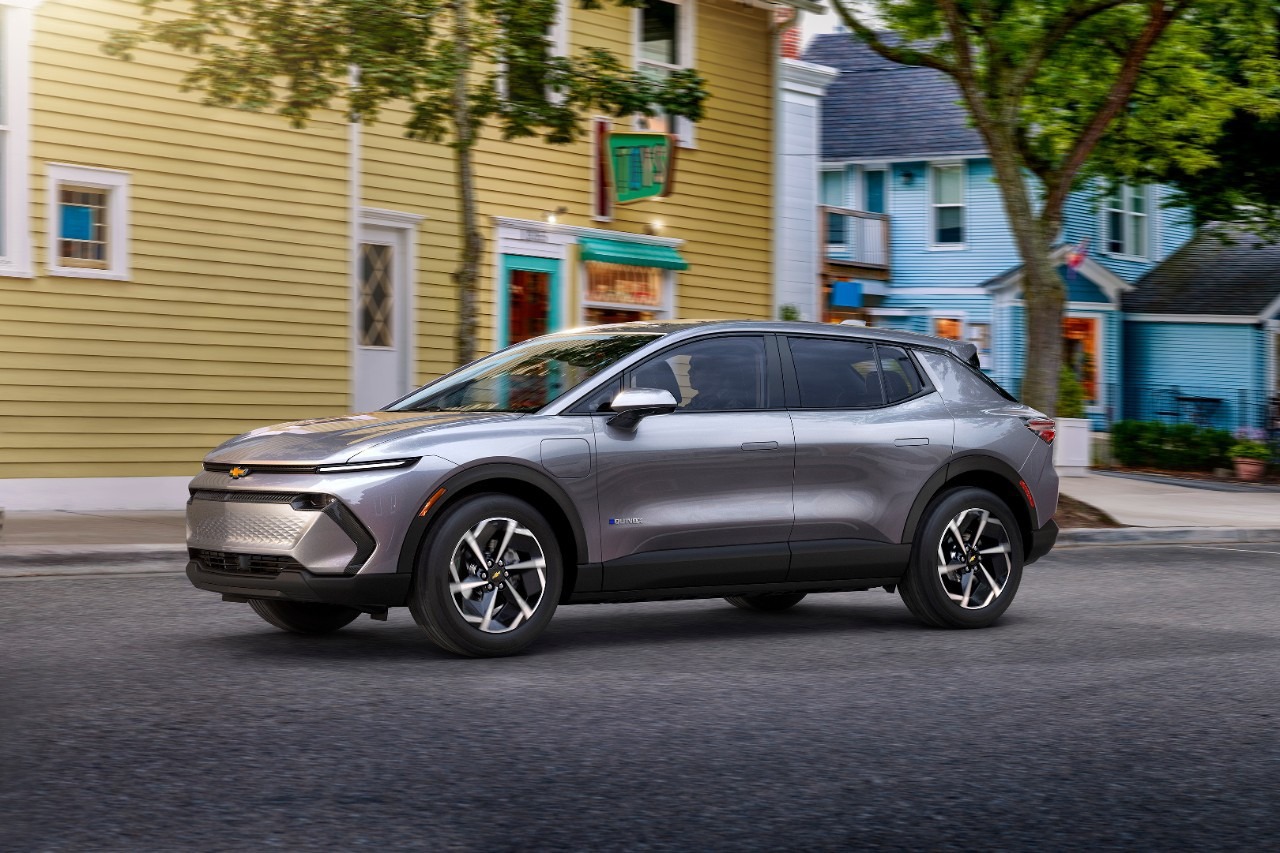 Are you considering switching to an electric car? With the rise of climate change and the push towards sustainability, it's no surprise that more and more drivers are making the switch. If you're in the market for a new electric car, you'll be pleased to know that Chevrolet has some exciting models coming soon.
Chevrolet has been in the car manufacturing business for over a century and has always been at the forefront of innovation. Their newest line of electric cars is no exception. With advanced technology and sleek designs, Chevy's electric cars offer an eco-friendly and efficient option for drivers.
In this article, we will take a closer look at some of the upcoming electric cars from Chevy, including their features, specifications, and expected release dates. Whether you're a Chevy fan or simply looking for an electric vehicle, this guide will give you a glimpse into what the future holds for electric cars.
Charged Up Choices For 2023 and 2024 Chevy Models
Chevrolet has brought electric vehicle technology to some of their most iconic car models. They offer various options designed to handle all types of driving, from daily commutes to weekend trips with a full cargo load. Two such options are the 2023 Bolt EV and Bolt EUV, both stylish vehicles with exemplary performance and maneuverability.
The brand new 2024 Equinox EV 3LT, Blazer EV SS, and Silverado EVs are also available starting spring or fall of 2023, respectively. These cars embody what it means to have an all-electric car by providing cutting-edge powertrain technology and energy efficiency packed in a chic design. With last-mile navigation capabilities and affordable pricing, these vehicles offer up practicality for everyday drivers who prioritize safety and modern convenience without sacrificing style.
Find the Right EV for You
The Chevrolet brand stands out in the crowd when it comes to electric vehicles. With its groundbreaking Ultium Platform, Chevy is revolutionizing how we think about EVs. Now, this all-new platform allows you to enjoy the ultimate driving experience with ease and convenience. The Ultium Platform offers a variety of fun and exciting performance options, as well as a sleek body architecture that allows for considerable range and three available drive systems – front-wheel drive, all-wheel drive, and rear-wheel drive.
Chevrolet Blazer EV (Expected: Summer 2023)
The Chevy Blazer EV is set to become the latest addition to the Chevy SUV lineup. With this electric vehicle's release, customers can choose from a range of models that fit their budget and lifestyle. The SS trim level is particularly powerful, with a massive 557 horsepower engine available on the RS model. For those looking for more affordability and range, there are lower trims like the 1LT. This one is expected to have an impressive range of up to 320 miles when fully charged.
As exciting as this upcoming SUV looks, it will not be available until at least late 2023, if not 2024, when more trims join the lineup. Until then, Chevy lovers can look forward to this new electric vehicle packing quite a punch while still offering the efficient driving range they desire in an affordable package. In either case, the Blazer EV promises to be an impressive addition to any car enthusiast's garage!

Chevrolet Equinox EV (Expected: Late 2023)
The Chevrolet Equinox EV is slated to be released in late 2023, building upon the brand's immense success with its existing model. Last year, Chevy sold 212,072 units of its Equinox crossover, leading its competition, such as the Ford Escape, Hyundai Tucson, and Subaru Forester. The upcoming model is expected to cost $30,000 or less and aims to provide similar, if not better, performance than any of its counterparts in a more economical package.
The base trim for the Equinox EV will offer a range of 250 miles on a single charge and 210 horsepower; more deluxe trims offer up to over 300 miles of range thanks to larger battery packs and dual-motor all-wheel drive models having 290 horsepower. There will no doubt be additional features included across different trims at varied prices that will give buyers their choice of optimal performance levels while still maintaining efficient costs per purchase. Many are excited by these new changes and cannot wait for what else Chevy has in store when it comes to Introducing the Chevy Equinox EV – perfectly timed right before the holiday season rolls around later this year!
Chevrolet Silverado EV (Expected: 2023)
The Chevrolet Silverado EV is an upcoming all-electric variant of the popular Silverado truck and is set to be released in 2023. The Silverado will be built alongside the GMC Hummer SUV, using GM's Ultium battery pack system to offer customers up to 400 miles on a single charge. Customers can choose their Silverado model, ranging from fleet-oriented work truck trims right up to fully loaded and powerful RST models with 664 horsepower humming beneath their hoods.
Chevrolet has promised that 30 new EVs will roll out by 2025. It is uncertain what other electric vehicles Chevy has planned for the future, but from such a powerful start, it looks like they aim to become one of the go-to suppliers for electric transportation in years to come.
The 2024 Chevy Silverado EV is in the running for the best electric pickup truck
The electric car industry is set to be revolutionized with the upcoming release of the 2024 Chevy Silverado EV. This all-electric pickup truck has been hyped up by many electric vehicle enthusiasts who are anticipating its arrival at dealerships in spring 2023. The Silverado has multiple trim levels, including two that have been discussed the most – Work Truck and RST (Rally Sport Truck).
The Work Truck is expected to be the earliest available model and is equipped with a battery capable of 300 miles of range before recharging. It also boasts an impressive torque rating of 361 pound-feet and 200 horsepower. However, the RST model truly takes the cake when it comes to performance. For starters, it offers an impressive 664 horsepower and a surprising 400-mile range on just one charge - even more impressive than some hybrid cars and SUVs. With so much power under its hood, you can expect this pickup to rocket straight out of any gear you put it in.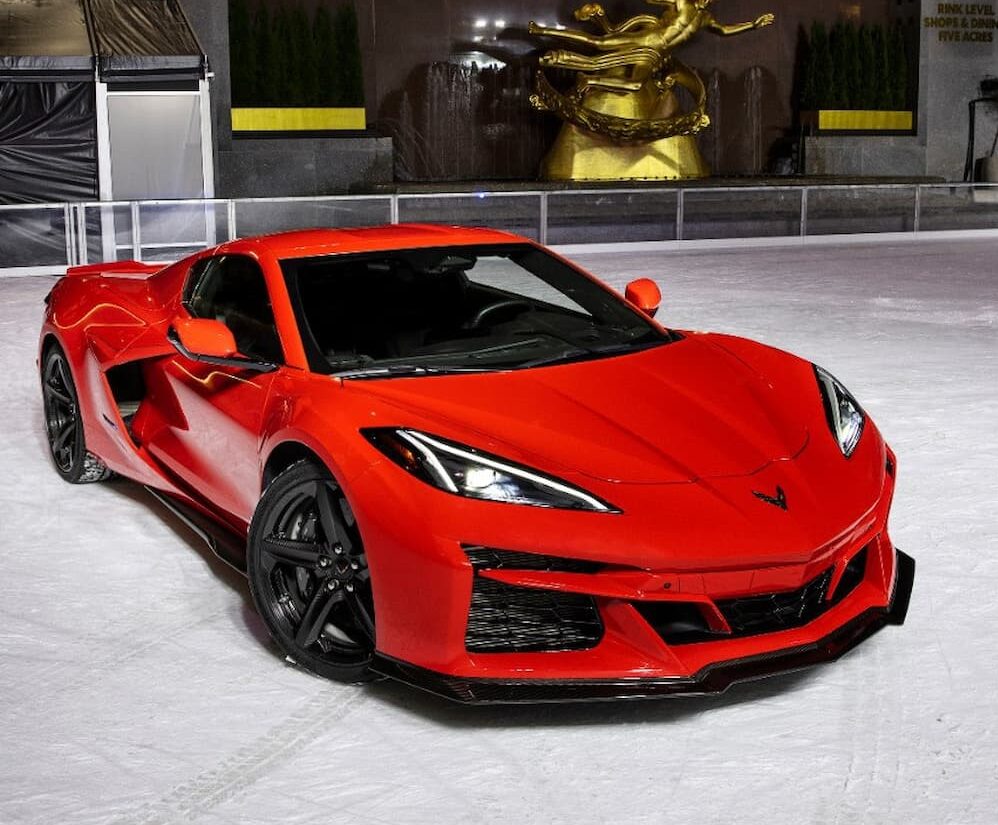 Chevrolet Corvette EV and SUV (Expected: 2025)
A fully electric Corvette is set to be released and could arrive sooner than we think. The car will be powered by a Ultium Battery platform, the same one used on other EV models from GM. This means it should carry some serious performance capabilities, with the Chevrolet Hummer EV reaching 60 mph in less than 4 seconds – giving us great expectations for the Corvette EV.
Rumors suggest that an entire sub brand of the Corvette model will be released, featuring a four-door coupe and a high-performance crossover that might compete directly against the Ford Mustang Mach-E. Those two models should complement the electric version perfectly for what will undoubtedly make for another exciting chapter in the Corvette cinematic universe. With this expansive new lineup arriving by 2025, General Motors promises to offer even more options to drivers who want something powerful and eco-friendly at once.
Stay Up To Date with EV Options from Valley Chevy
The electric future of Chevrolet is an exciting one, with a strong focus on providing solutions to the environmental and fuel issues of the present day. As a reliable and trusted brand in automotive, they are exploring ways to make their vehicles more energy efficient and environmentally friendly. This includes using battery-electric technology to power cars and expand their range of plug-in models. With the addition of Super Cruise semi-autonomous driving abilities, Electric Connected Safety systems for automatic emergency braking, real-time performance updates, and other innovative features, Chevrolet is redefining the modern driving experience by delivering a safe, secure, and connected environment in the car.
Chevy's electric options are making a positive impact on the environment by preserving fuel. They share the ability to go the extra mile using renewable energy, and they all have unique benefits. The best way to find the perfect fit for your lifestyle is to drive all three.
Test drive a new eco-friendly Chevy today by visiting your neighborhood dealership. Valley Chevy Dealers have locations all over Central Arizona. Come see one today, and we'll show you how little fuel a Chevy test drive really requires!