2022 Chevrolet Traverse vs. 2022 Hyundai Palisade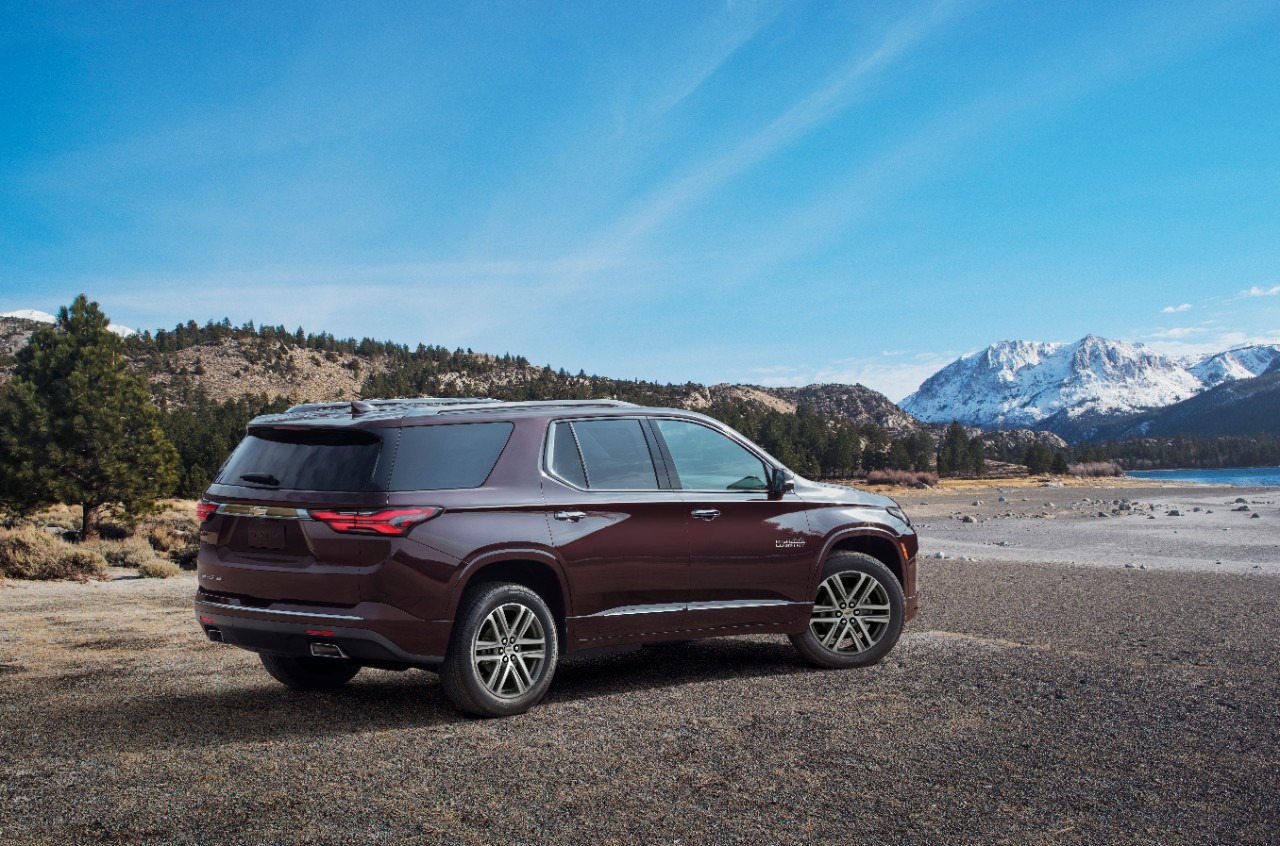 If you are in the market for a spacious and luxurious mid-sized SUV, you definitely want to check out the 2022 Chevrolet Traverse. The new Chevrolet Traverse offers respectable performance and plenty of features for its price. With its spacious interior and impressive fuel economy, the 2022 Chevrolet Traverse might just be the perfect vehicle for your family. 
At Valley Chevy Dealers in Phoenix, AZ, we understand that buying a car is a massive investment and want you to get the best bang for your buck. We know the midsize, three-row SUV segment is highly competitive, and you might want to keep your options open. We want to help you make the right choice for you and your family. 
This article will show you how the 2022 Chevrolet Traverse stacks up against one of its biggest competitors, the Hyundai Palisade, so read on.
Engine & Performance
The engineers at Chevrolet are known for making excellent engines, and the 2022 Chevrolet Traverse is no different. Chevy's new midsize SUV sports a 3.6L V6 engine with 310 horsepower and nine-speed automatic transmission, which is more than enough for the average Phoenix, AZ, driver. The Palisade's 3.8L V6 engine, although bigger, produces less horsepower (310 vs. 291) and less torque (266 vs. 262). The Traverse accelerates from zero to 60 MPH in 6.4 sec compared to the Palisade's 7.1 sec. 
Safety
Safety is one of the most important features to consider when choosing a family car. Both the Traverse and the Palisade come with an impressive list of safety features. Both vehicles feature standard driver and passenger frontal airbags, side-impact head airbags, front side-impact airbags, four-wheel antilock brakes, crash mitigating brakes, and electronic stability systems to prevent skidding. However, the Traverse edges the Palisade in NHTSA's new vehicle safety crash tests. 
Warranty & Reliability
Warranty and reliability are other vital considerations when buying a car. These two components give you peace of mind knowing that you are protected if something were to go wrong with your new car. Since there are four times as many Chevrolet dealers as Hyundai dealers, finding a warranty service for your Traverse is no hassle. The same cannot be said for Palisade owners. In terms of reliability, J.D. Power and Associates — a trusted research and analytics authority in the automotive industry — rated the Traverse second among midsize SUVs in their 2021 Initial Quality Study. 
Fuel Economy and Range
Fuel economy and range are yet another category in which the Traverse outperforms the Hyundai Palisade. The Traverse AWD's standard fuel tank has a capacity of 21.7 gallons, which is 2.9 gallons more than the Palisade. When it comes to fuel efficiency, the 2022 Traverse can return up to 18 MPG city and 27 MPG highway, which is more than decent for a midsize SUV with a 5,000 pounds maximum towing capacity. 
Interior & Cargo Space
Another major point of focus for midsize SUVs is interior space, especially if it's a family car. You must take into account both the overall dimensions and cargo capacity. Both vehicles boast a spacious, comfortable interior with padded seats. You might want to go with Chevy Traverse LS vs. LT for more interior spaces. When it comes to cargo capacity, the 2022 Chevy Traverse provides more volume than the Palisade and is one of the best midsize SUVs for people who need to carry lots of cargo. 
Test Drive a New Chevy Traverse Today!
As you can see, the 2022 Chevrolet Traverse outperforms the Hyundai Palisade in most categories and seems to be the superior vehicle. But taking the new Chevy for a spin is the only way to know for sure. Contact us to locate your nearest dealership and test drive a New Chevy Traverse in Phoenix Today!
Image by Chevrolet Presroom