2018 Chevy Equinox Safety Rating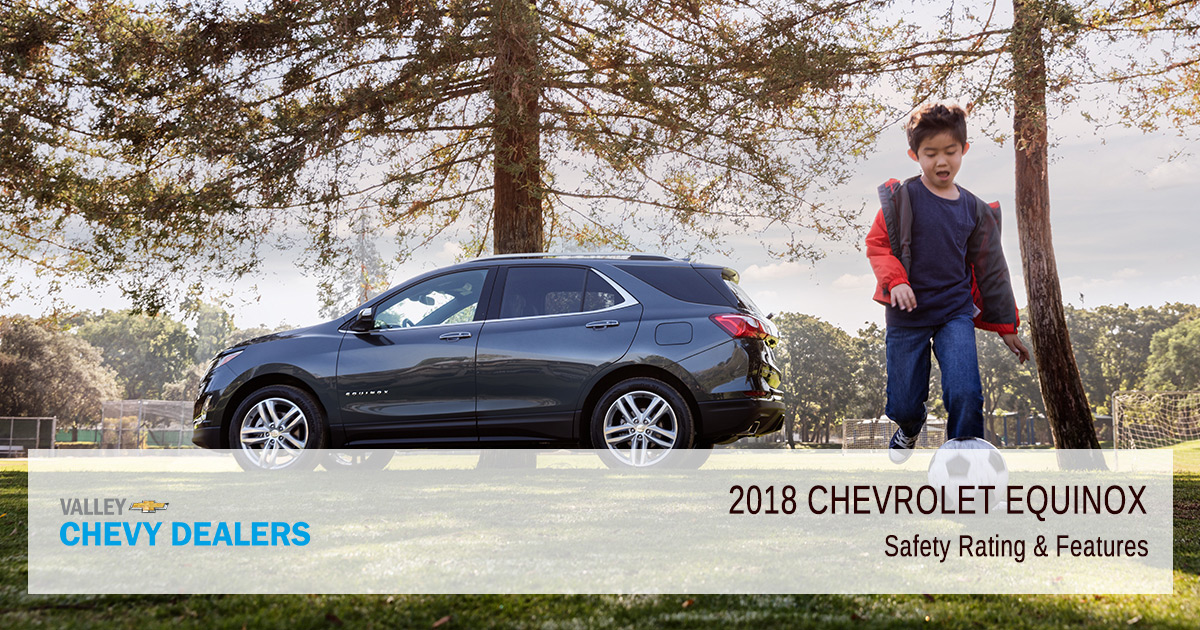 You might already know the versatile new 2018 Chevy Equinox is built for everything from daily driving to long road trips. The even better news is that its safety features also got an upgrade in the most recent redesign. No matter how you use the new and improved Equinox, you can rest assured that it will keep you and your passengers safe every step of the way; whether you buy the LS or LT or whichever trim configuration best suits your needs - even the highly anticipated diesel trim model.
2018 Chevrolet Equinox Safety Features
The Equinox offers full airbag protection for passengers in the front and rear, and there are plenty of child seat LATCH points to keep those rear passengers especially secure. Chevy did a great job making the back seat safe for child seats without compromising rear legroom for adults. The spare tire is easy to access so you can drive confidently without the fear of getting stranded. High-tech optional features take safety to the next level:
Automatic high beams
Blind spot alerts
Forward collision alerts
Automatic front emergency braking
Lane departure warning
Lane keeping assistance
Rear cross traffic alerts
Rear parking sensors
2018 Equinox Crash Test Safety Ratings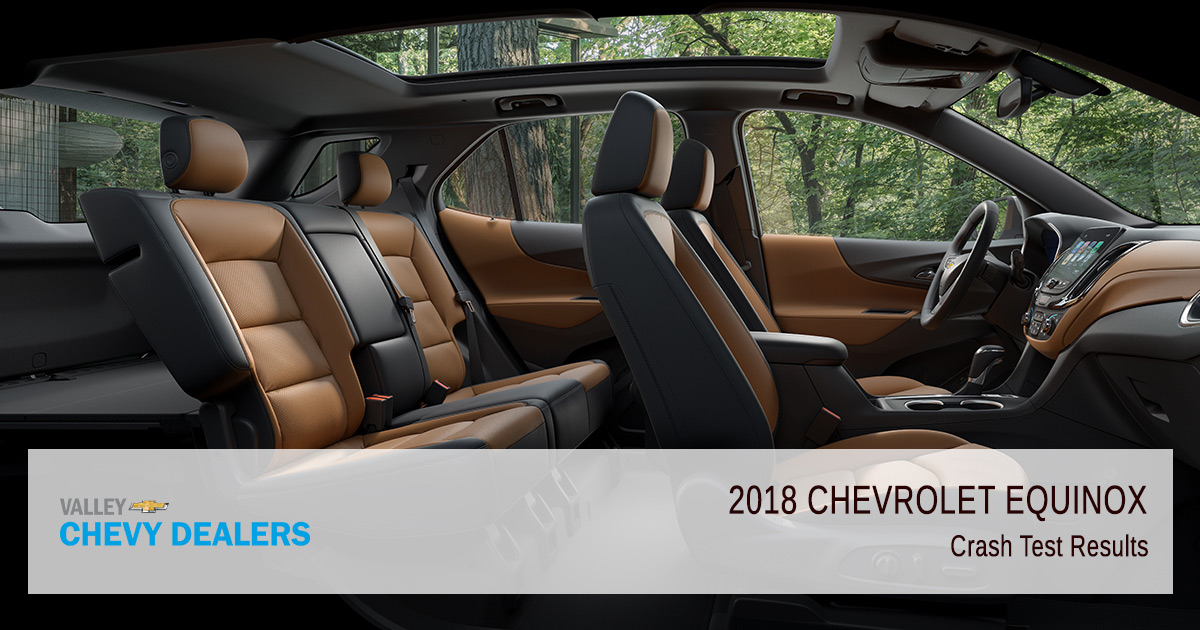 The meticulous attention to safety system design helped the reinvented Equinox receive an impressive 9.5/10 rating on the U.S. News Safety Scorecard. That level of safety is hard to beat, which is why the Chevy's Equinox has a better safety score than most of its class, including all of the following:
2018 Kia Sportage
2018 Subaru Forester
2018 Nissan Rogue
2018 Ford Escape
2018 Toyota RAV4
2018 Chevy Equinox Safety Comparison
The IIHS awarded the Chevrolet Equinox with 'Good' ratings in every category it tested. The comprehensive safety tests covered all of the following:
Moderate Overlap Front
Side Impact
Rear Crash Protection
Roof Strength
Small Overlap Front Driver
The thorough safety coverage also helped the Equinox earn high marks from the NHTSA, which awarded a perfect five stars on its frontal crash test. This test is intended to determine how well a vehicle can protect its passengers in the event that two similarly-sized vehicles collide head-on at 35 miles per hour. The 2018 Equinox protects passengers extremely well during such collisions. See how the Equinox compares to the GMC Terrain.
Test Drive a 2018 Chevy Equinox in Phoenix Today
A lot has changed in the all new Equinox, and the best way to catch up to all these new features is to see them for yourself. Take the Equinox for a test drive to see all the new technology that will help keep you and your family out of harm's way. Find one today by visiting your nearest Phoenix Chevy dealer.