Download the 2018 Chevy Equinox Brochure!
DOWNLOAD
2018 Equinox Specs & Features
Vehicle Model:
Vehicle Features:

Overall Vehicle Score for Safety:

Coverage / SCHED. Maintenance

(YEARS/MILES)
An Excellent All-Rounder That Checks All the Boxes
The 2018 Chevy Equinox comes standard with all of the modern safety features you would expect, along with an expansive list of optional safety features to choose from. On top of that, the Chevrolet MyLink touchscreen display makes linking up your Apple or Android devices easier than ever. An optional 1.6L turbo-diesel engine also gives you the fuel economy you need for long trips.
Amazing Fuel Economy with Respectable Performance
The Chevrolet Equinox 2018 gives you 3 choices for engines. The first option is the standard 1.5L turbo engine that balances power and efficiency, giving you 170 horsepower and 203 lb.-ft. of torque with an estimated 32 MPG on the highway. The 2.0L turbo sacrifices some fuel economy to provide more power at 252 horsepower and 260 lb.-ft. of torque. The star of the show, and what really sets the Equinox apart from other compact SUVs, is the 1.6L turbo-diesel engine that gives you an estimated 39 MPG on the highway.
An Interior Packed Full of Incredible Features
The Chevrolet Equinox's interior is not only visually appealing – it's also spacious enough to accommodate you and pretty much anything you want to bring, whether it's passengers or a weekend's worth of supplies for camping. The standard 7″ MyLink touchscreen can be upgraded to an 8″ screen with navigation features that keep you on track during those long journeys. With the available 4G LTE Wi-Fi from OnStar, you'll feel at home even when you're on the go.
Exterior Features That Make Long Trips a Breeze
The Chevy Equinox features an exterior that's both stylish and functional. For those moments when you've got your hands full, the liftgate can be opened with a simple foot gesture. The liftgate also features a programmable memory height so you can reach it easier or accommodate low ceiling heights. If you want an Equinox that is very secure and private, you can add on a keyless entry keypad and deep tinted rear glass.
Safety Features That Can't be Beat
The 2018 Chevy Equinox comes standard with a variety of innovative safety features, but if they're not enough for you, you can easily add on even more. With features like forward automatic breaking, lane keep assist, and blind zone alerts, you can drive with confidence. Chevrolet's surround vision technology also gives you a birds-eye view of your vehicle to help you navigate those tight spaces. Looking for a 2018 Chevrolet Equinox for sale in Arizona? Don't hesitate to contact your local Chevy dealer today and ask if they have a Chevy Equinox for sale. Chances are high that they do, and you can even take it for a test drive to easily determine if it this is the right car for you!
Balanced to Perfection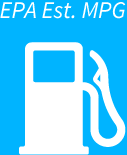 SPACIOUS ENOUGH FOR JUST ABOUT ANYTHING YOU NEED TO BRING ALONG.
RECENT 2017 CHEVROLET Equinox NEWS
Best Cars for Soccer Moms
There is no doubt about it – being an Arizona mom is a full-time job in itself. Carpool, after-school activities, and family vacations can all take a serious toll on a vehicle over time, and if you want to get to where you... Read More