2018 Chevy Cruze Fuel Efficiency & Gas Consumption
The 2018 Chevy Cruze is appropriately named. This little car offers big things to daily drivers no matter how long their commute is. This car is as responsible and environmentally friendly as it is fun to drive. One of the best features about this car is the impressive Cruze mileage. No matter which trim level you choose, such as the LS or the LT trim.
2018 Cruze Fuel Mileage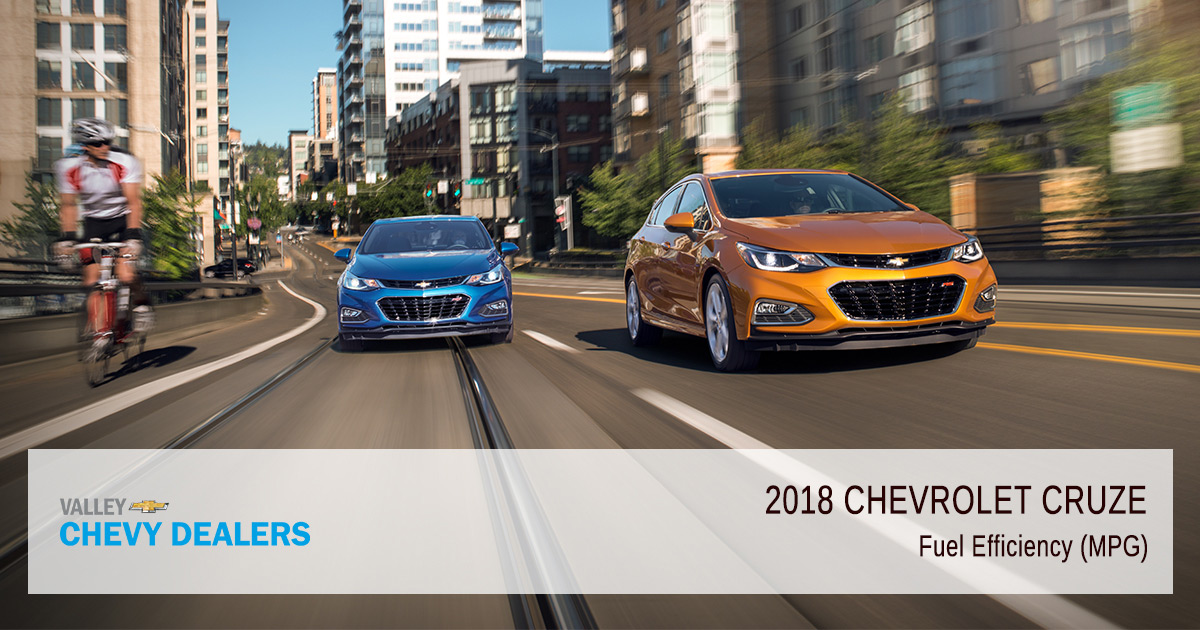 The 2018 Cruze offers two eco-friendly engines for drivers to choose from. Either engine can be paired with the six-speed manual transmission or six-speed automatic transmission. The 2018 Chevrolet Cruze comes standard with a four-cylinder turbo 1.4L Ecotec engine. This option offers 153 horsepower and 177 lb-ft of torque while maintaining responsible fuel economy. You can expect an EPA-estimated 40 miles per gallon on the highway with this option.
If you want even more efficiency to increase your cruising range, consider upgrading to the 1.6L turbo diesel four-cylinder engine. The turbo diesel delivers 137 horsepower and 240 lb-ft of torque, so you get plenty of kick to go with your increased Cruze fuel economy. This option allows for up to 52 miles per gallon at highway speeds.
2018 Cruze Fuel Efficiency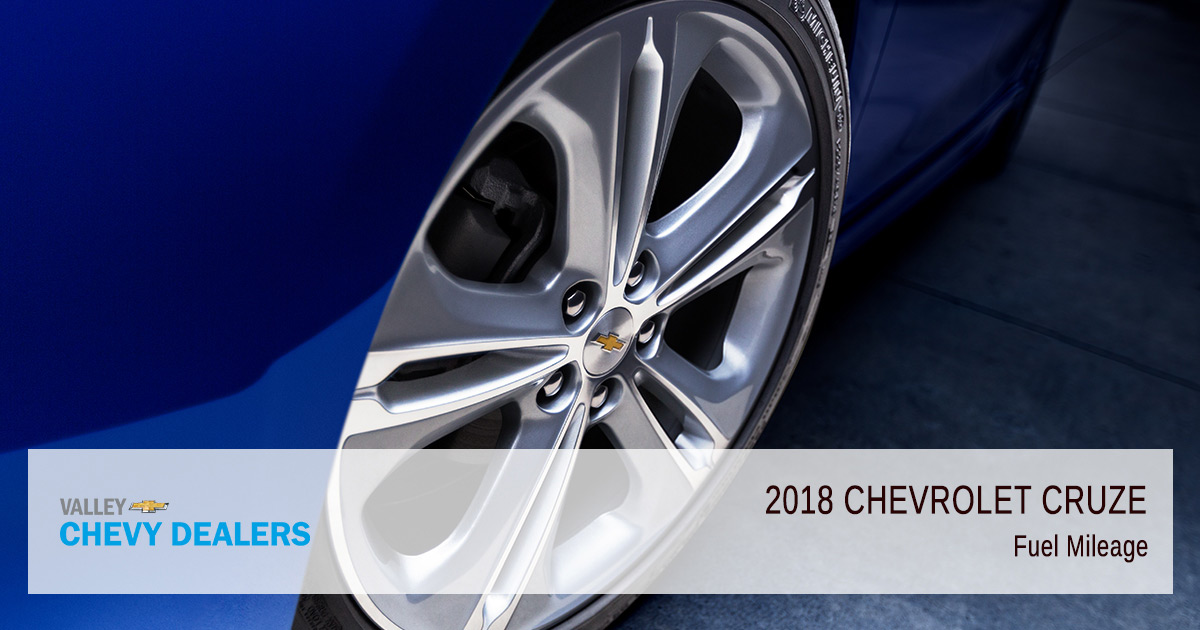 Consumer Reports conducts its own fuel efficiency tests, including MPG, and has determined that the newest Cruze is even more impressive than the EPA originally estimated. Consumer Reports concludes Chevrolet's Cruze diesel fuel economy as follows:
60 miles per gallon highway
27 miles per gallon city
41 miles per gallon combined
Even with regular gas, Consumer Reports has determined that the Cruze outperforms its EPA estimate. The following data was collected using the four-cylinder engine and a six-speed automatic transmission:
47 miles per gallon highway
19 miles per gallon city
30 miles per gallon combined
The 2018 Chevrolet Cruze holds over 13 gallons of fuel, so Consumer Reports was able to cruise for 415 miles with the standard engine. Upgrading to diesel increases the range to 550 miles. Consumer Reports estimates $950 of annual fuel costs (12,000 miles) for the standard engine and only $735 for annual diesel fuel.
Test Drive a New Cruze in Phoenix Today
You could read Chevy's Cruze reviews all day, and you'll see over and over again that this car offers the kind of fuel efficiency that's sure to satisfy conscientious drivers. There is no going wrong with the Cruze (2018), but the best way to really gauge the fuel consumption is to take it for a spin yourself. Go in for a test drive at your nearest Phoenix area Chevy dealer, and you'll be amazed by how far you can cruise without putting a dent in the gas tank.