2018 Chevy Cruze Safety Rating
Take a look at the Chevy Cruze, and you'll quickly see that there's almost nothing this car can't do. It's both fun and practical, offers great gas mileage, and is loaded with technology. All those exciting features can make it easy to overlook how safe the 2018 Chevy Cruze is, and that's too important to glaze over; regardless of whether you choose the LS or LT trim or any trim level for that matter!
2018 Chevrolet Cruze Safety Features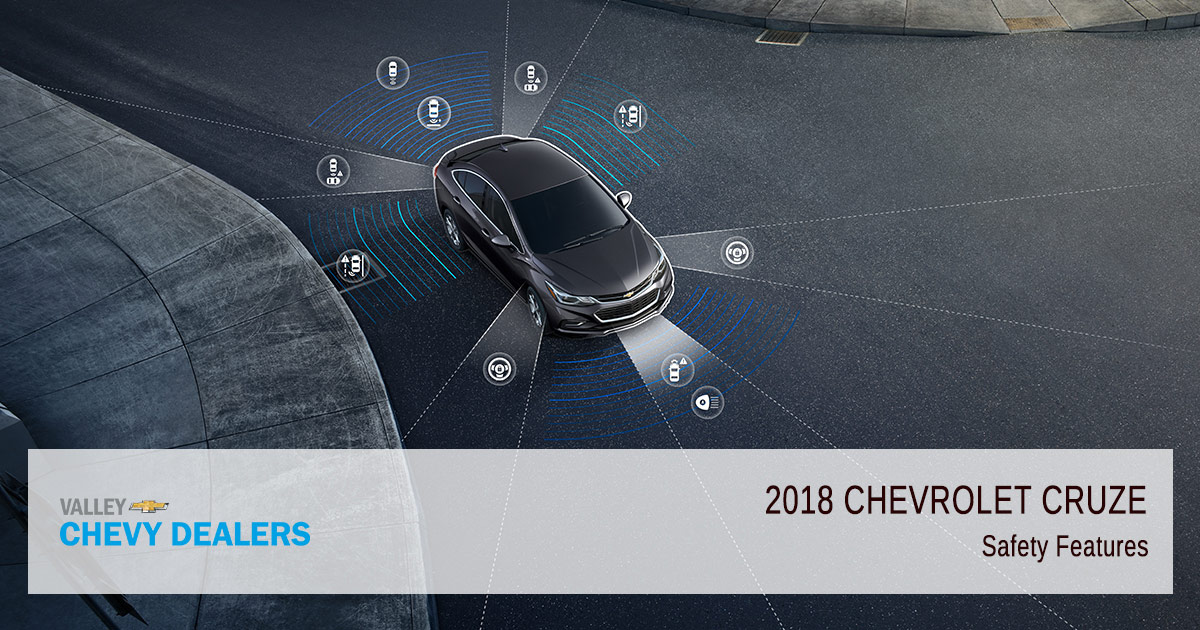 The Chevrolet Cruze offers full airbag coverage, child seat LATCH points, and a spare tire to make sure all the basics are covered. It also includes four wheel ABS, four wheel disc brakes, electronic stability control, daytime running lights, and traction control. Some drivers are looking for even more, and may choose the optional driver assistance features:
Automatic high-beams
Blind spot alerts
Forward collision warning
Lane departure warning
Lane keeping assistance
Rear cross-traffic monitor
Rear parking sensors
2018 Cruze Crash Test Safety Ratings
The National Highway Traffic Safety Administration (NHTSA) is blown away by how well Chevy's Cruze performs in crash testing. Hopefully you'll never experience a wreck, but if you do, it's nice to know that the Cruze well help keep you and your passengers safe.
The NHTSA runs a frontal crash test to determine how well a car will protect its passengers in the event of a head-on collision in which both cars are travelling at 35 miles per hour. The new Cruze received a perfect five-star front crash rating overall, and on every variation of this test.
The NHTSA also awards the Cruze with high marks on their side crash and rollover tests. Ultimately, the Cruze for 2018 earned a perfect five-star overall safety rating from the NHTSA.
2018 Chevy Cruze Safety Comparison
The Insurance Institute for Highway Safety (IIHS) seems to echo the NHTSA's praise for the 2018 Cruze, and gave ratings of 'Good' for its tests. The combined praise of these two organizations helped the Cruze to a 9.1 rating on the U.S. News Safety Scorecard. See how the Ford Focus compares to the safety features of the Cruze.
Test Drive a 2018 Chevy Cruze in Phoenix Today
Test the driver assistance and active safety features in the newest Chevy Cruze (2018) to see just how much peace of mind this car can give you. Even a short drive is enough to understand what lengths Chevrolet has gone to to keep you and your passengers safe. You'll be delighted and amazed to see that this car meets you halfway in the effort to avoid collisions and keep every drive delightfully uneventful. Drive one today by visiting your closest Valley Chevy dealer location.