10 Quick Tips for Checking Current Arizona Road Conditions
Updated: 23 May 2021: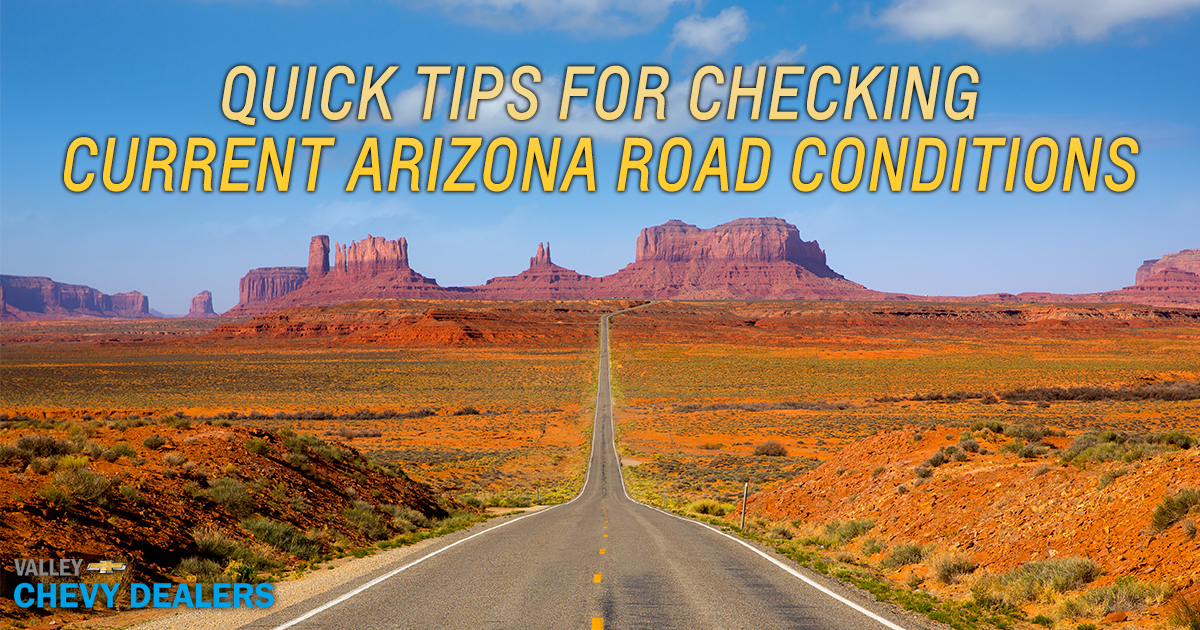 Living in the Phoenix metropolitan area can be a hassle when it comes to driving. Rush hour can turn a 15-minute drive home into an hour-long snail race. It's always a good idea to check out the Arizona road conditions before heading out, whether it's the start of a trip or you're just on your way home from work. Fortunately, there are many resources available to help check for road closures, accidents, and construction delays. Waze is also a great site and even a better app for your phone. It shows traffic conditions in real-time. 
How's the Weather?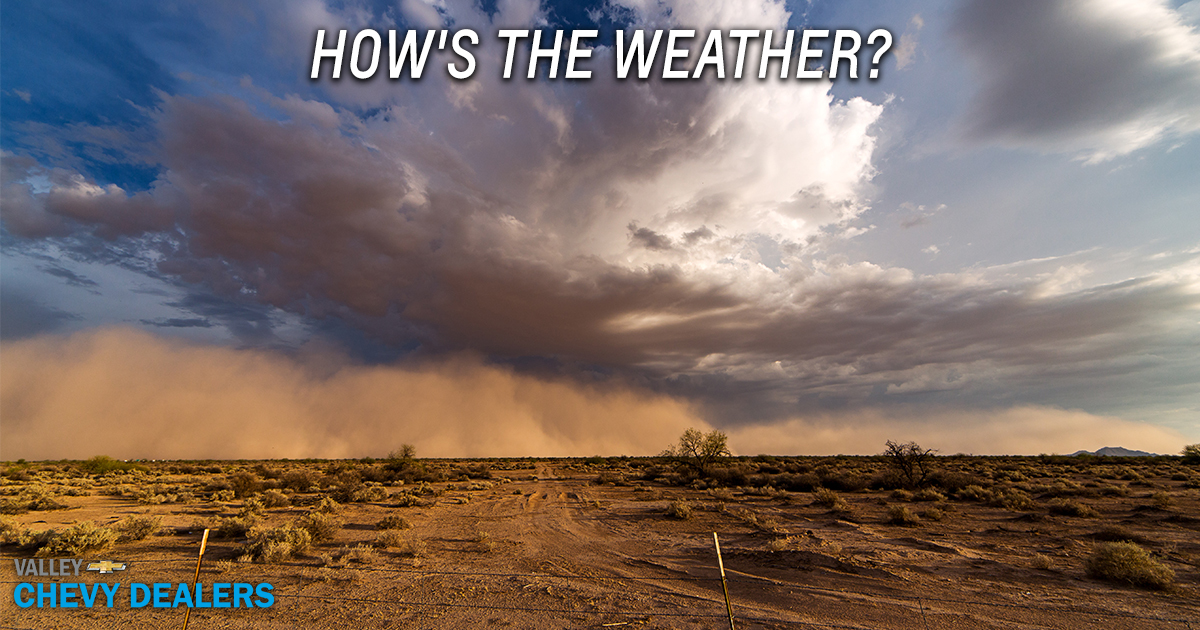 The weather can play a pretty big role in driving conditions, and in the Valley, we can see some extreme natural occurrences like haboobs during the monsoon season. While taking a peek outside can give you an idea of what you'll be driving through in the immediate future, sometimes those dust or rain storms can pop up later in your trip.
Websites such as LocalConditions.com can be useful tools to get a weather forecast, whether it's for your hometown or your weekend destination.
If you have a smartphone, weather apps provide another way to check the forecast on the go. Many phones even come with a weather app already installed.
Checking out road conditions in Flagstaff and Show Low is a great idea when planning a ski trip. The Snow Bowl and Sunrise Ski Park websites will tell you the slope conditions and the ideal equipment for your vehicle to make the trip safely.
Check Yourself Before You Wreck Yourself
It's never fun being late for work, and whenever you are behind the clock, misfortune just seems to add up. It could be an accident on the freeway, or construction work causing delays or even a full road closure. 
An Arizona road condition map, like one provided by AZ 511, can show you where all the closures are, as well as show how the traffic is flowing on any of the given roads. 
For up-to-date road closures, following ADOT on Twitter can provide information that might not yet have made it to their website.
Speaking of their website, ADOT also has details on the construction projects going on throughout the state and shares outlines for the timetables of those projects. While plans can obviously change, it's a good way to gauge what roads are worth avoiding based on the delays those projects predict.
AZ Central includes much of the same information as well for lane and road restrictions and is also a good source for accident information on the Arizona roadways.
Your local radio stations are another good source for accident reports and will often share information their callers give them over the air.
Similarly, most local TV morning shows also feature recurring driving condition segments, highlighting current traffic conditions and, of course, the weather.
It's important to get to and from where you're going safely, and having a mapped-out plan of how to get there will always help. Even if it's just a daily commute, construction and maintenance projects can pop up overnight. Using these resources will help you navigate safely and effectively.
Valley Chevy Dealers
And if you're looking for a great car to drive in Phoenix, please visit your local Valley Chevy dealers. From full-size SUVs and pickups to fully electric compact cars, we've got just the vehicle for you!