What Chevy Car Fits My Personality?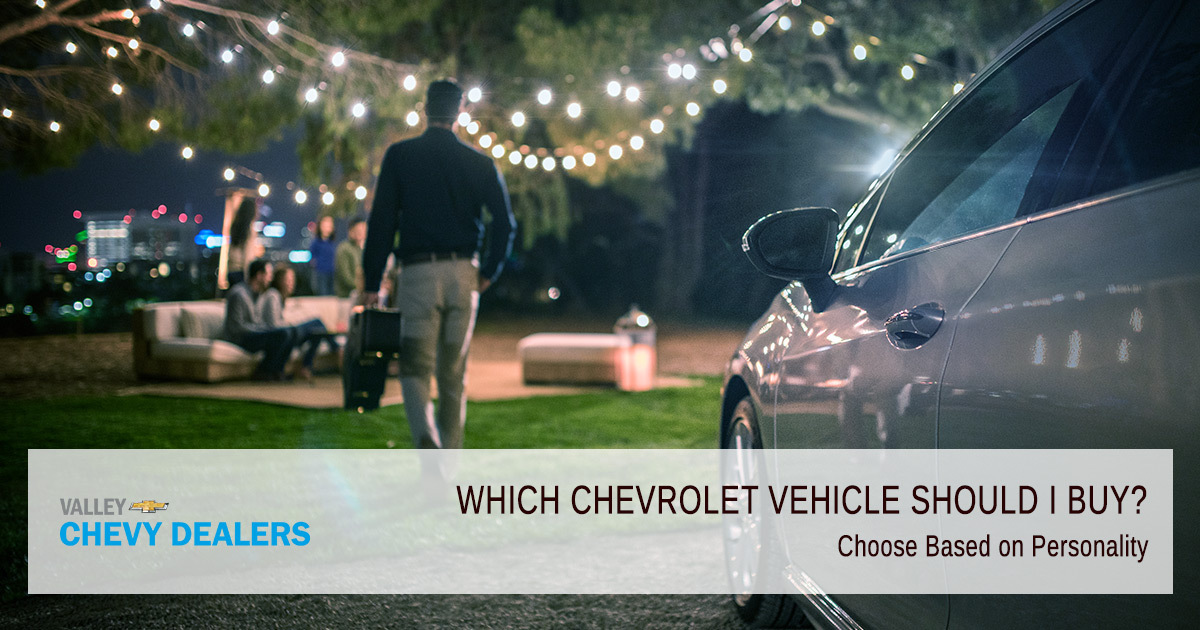 What kind of car fits my personality? It's a question we get all the time, and it makes sense. The car you drive is a reflection of yourself, and people will often associate your personality with your vehicle. Of course, your family and friends will still love you no matter what kind of car you drive (hopefully, at least), but you might as well drive something that feels like an extension of yourself.
What Type of Personality Do You Have?
Find the personality you relate to the most to see which Chevy is recommended for you.
The Adventurous Urbanite - 2018 Chevy Trax
You're a city slicker, so you need a vehicle that handles nimbly and can squeeze into that last spot on your street. You might still need an occasional escape from the hustle and bustle of urban life, though, so it's a good thing this
small SUV
is well-equipped to carry a full load of passengers and gear wherever the next outing takes you.
The Caretaker - 2018 Chevy Equinox
You're the one who takes care of everything. Maybe this means remembering the gear on your way to soccer practice with the kids, or maybe it means getting all your friends home safely from the bars. Either way, you and your passengers will have plenty of room and entertainment thanks to a spacious interior and state of the art infotainment. Up to 39 highway miles per gallon means you can go farther without stopping, because the
Chevy Equinox
takes care of everything too.
The Speed Demon - 2018 Chevy Corvette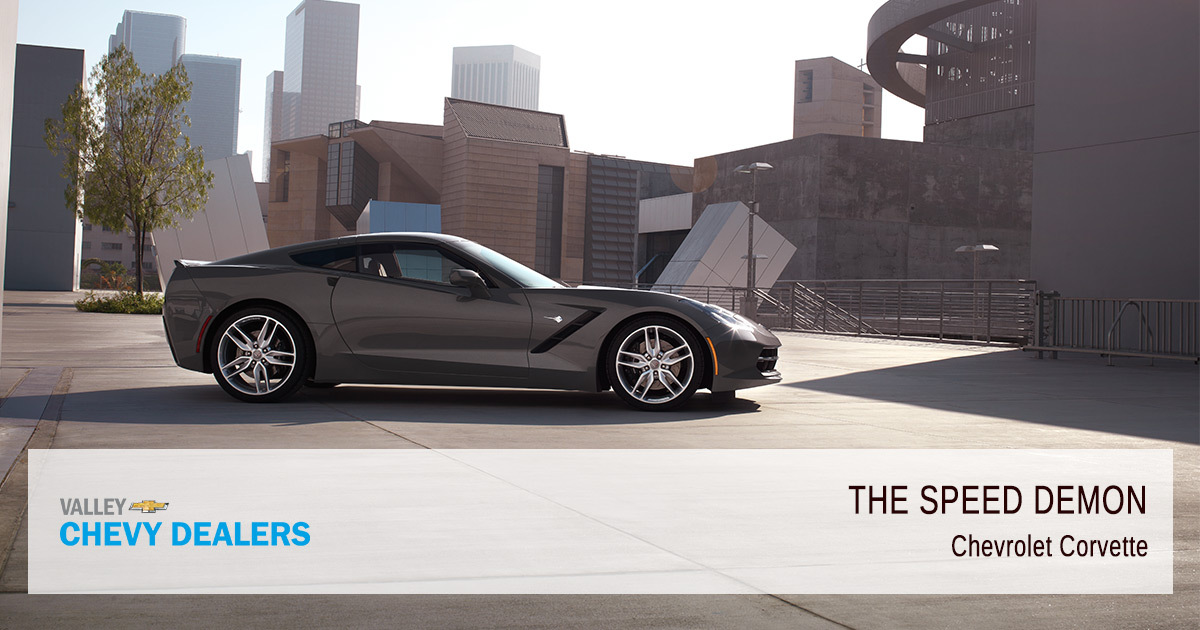 The
Corvette
is one of the most famous sports cars ever made thanks to its beautiful styling, unbeatable performance, and tight handling. If you're the kind of driver that likes to feel some serious force every time you leave a stoplight, this may be the perfect car for you. The driving experience is unlike anything else, and while it's hard to measure the feeling you get in a Corvette, this smart vehicle helps you try. An LCD driver display will give you information about your speed, temperatures, revs, and even your G-force.
The Environmentalist - 2018 Bolt EV
If you're always reading up on what you can do to reduce your carbon footprint, you'll get a charge out of this new electric vehicle. The
Chevy Bolt EV
has a 238 mile electric range to get you to work and back without burning a single drop of gasoline. Fast charging and a great design mean you can do right by the environment without sacrificing comfort, convenience, or style.
The Classic Petrol Head - 2018 Chevy Camaro
You're a car enthusiast with a taste for American muscle, but you also want all the power and technology that comes from newer cars. Meet your new best friend, the
Chevy Camaro
, which stays true to its legendary style while simultaneously zooming into the future. The exterior turns heads, but you might be cruising too fast for passengers in lesser vehicles to get a good look. Choose between a coupe and a convertible, then get out there and let yourself be blown away by the combination of power and handling.
The Live Wire - 2018 Chevy Spark
You don't have to be big in stature to be the life of the party, and the
new Chevy Spark
proves that over and over again. The hip style is what happens when quirky meets cool, and you can flaunt your stuff even more thanks to a variety of eye-grabbing colors. It takes more than an interesting look to be the fun friend, and the Spark has plenty to say. The sassy performance is backed up by an impressive brain that keeps you connected to all your performance.
The Practical One - 2018 Chevy Sonic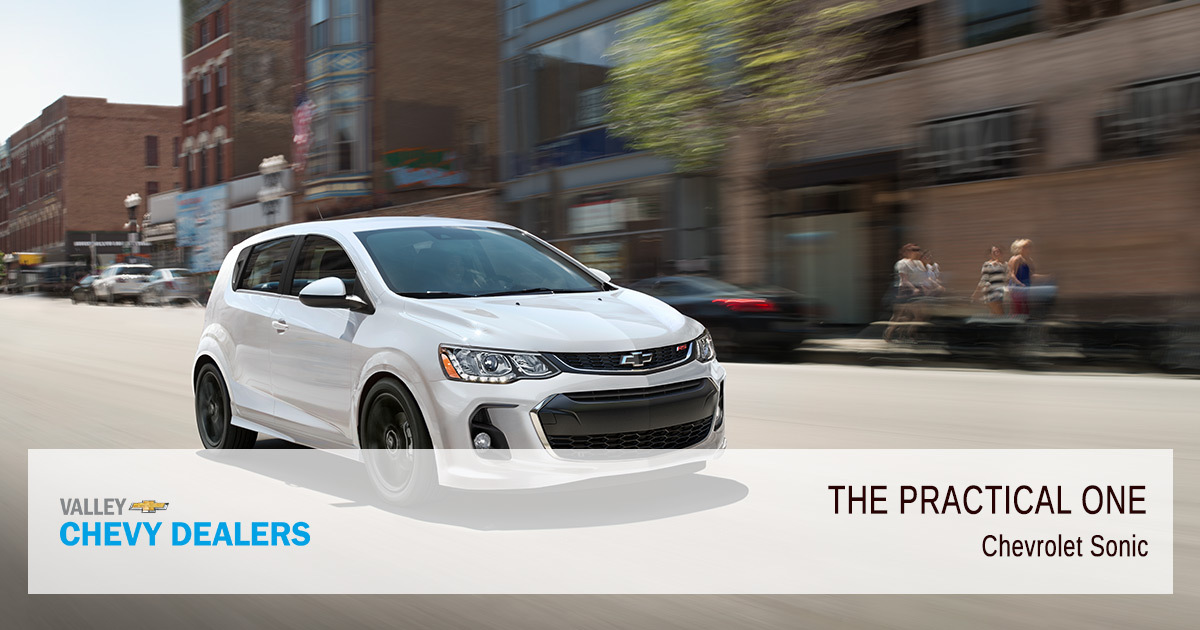 This car
definitely has its own character, but it's mostly focused on finishing the task at hand. It's got plenty of power to move its frame, which is small on the outside but has plenty of room internally. The fuel efficiency is responsible, and the technology keeps everything you need at your fingertips.
The Early Adapter - 2018 Chevy Volt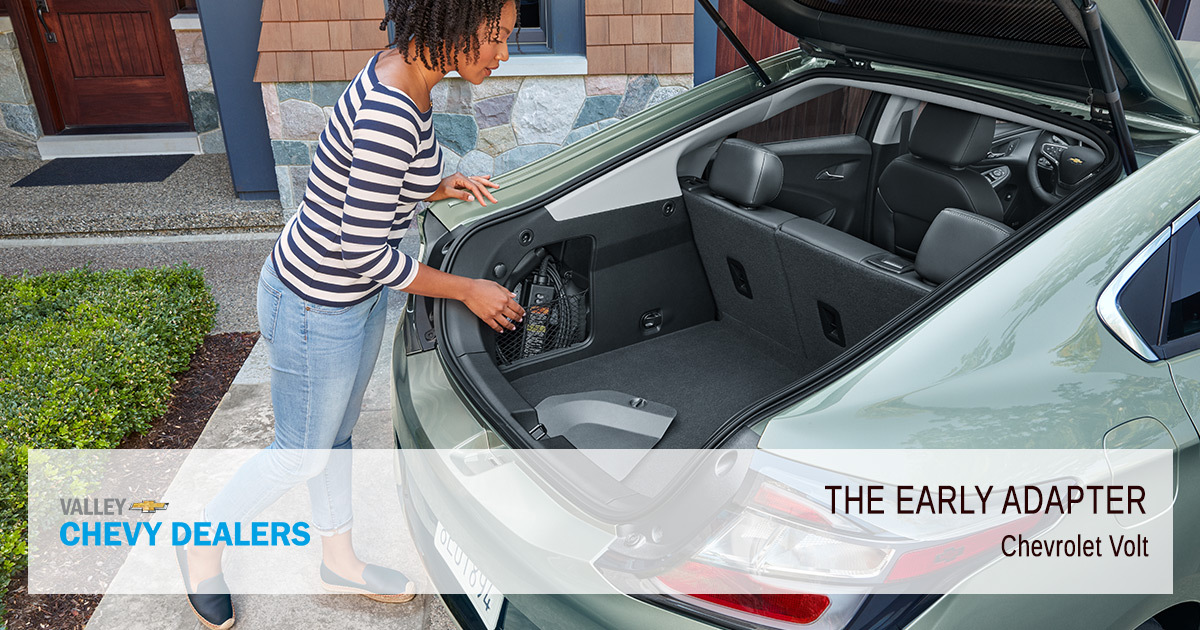 You take too many road trips to safely commit to a strictly electric car, but you're ready to see what all the buzz is about. You can go anywhere with confidence, not worrying about where the closest charging station is, but there's no need to use fuel when you don't need to. The 53 mile battery-only range may be enough for your daily commute, and you've got something in the tank just in case.
This hybrid
can get 420 miles from a full tank of gas plus a full charge, so you'll definitely spend less time at the pump.
The Connoisseur - 2018 Chevy Impala
You've read the reviews, so now go get the best of everything. You could be a business executive, or maybe you just want the best for your family. Whatever drives you to seek out the finest options in life, you know the
Chevrolet Impala
will deliver. There's no need to show off your wallet when you've got the brains to backup your decisions, and you know the 2018 Chevy Impala is Consumer Reports'
number one recommended large car
.
The Responsible, Yet Fun One - 2018 Chevy Malibu
Maybe you need to have your act together for the new job, or maybe you need something that's comfortable for your young family. Either way, you don't have to stop having fun. Luxury, utility, and a touch of sporty flair help the
Chevrolet Malibu
meet all your requirements.
The Technology Fiend - 2018 Chevy Cruze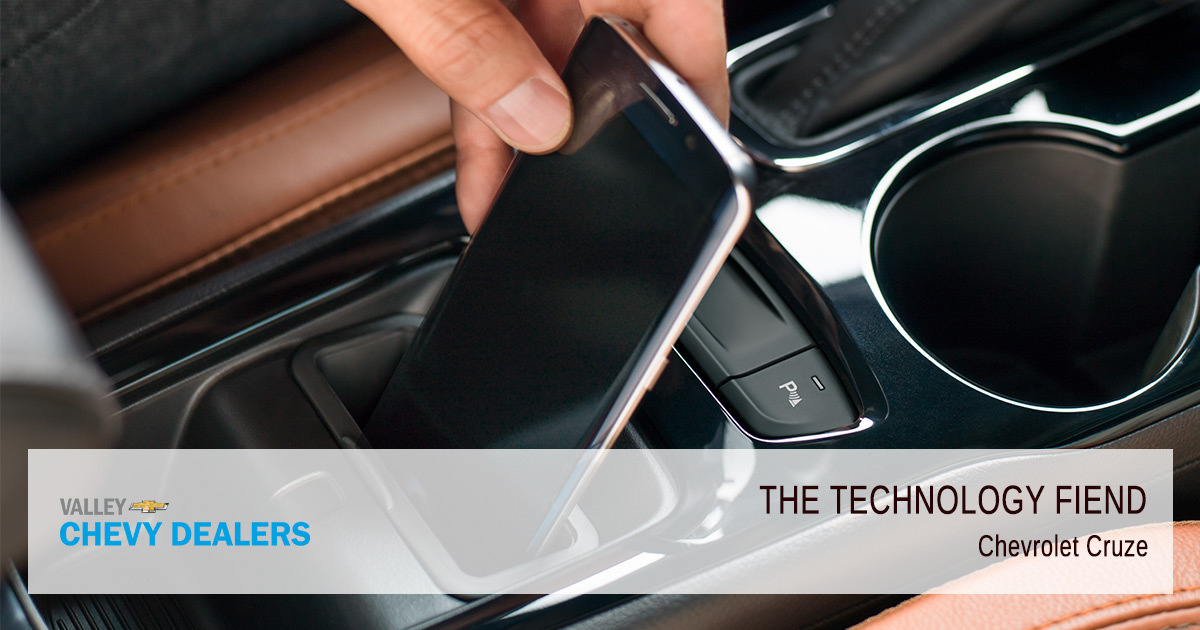 This car
, like you, is carrying all the newest gadgets. Stay powered up and connected on the go thanks to cutting edge infotaiment including available 4G LTE Wi-Fi. Even the engine is advanced, and gas mileage will prove it.
What Car Fits My Personality and Is Near Phoenix?
Once you determine which of the above vehicles is a perfect match for your lifestyle, check it out in person to see if the connection is as real as you imagine.
Valley Chevy Dealers
are scattered all over the Phoenix Metro area, and have a full selection of these Chevrolet cars in stock. Stopy by your closest Chevy dealership today to test drive your dream car today. You're sure to be moved by one of these vehicles, and there's no feeling quite so sweet as finding the perfect match.