Elevate Your Style
With a new grille and fascia the 2019 Malibu midsize car completes a refreshing design update that demands attention before you even step inside its refined interior. Also new in 2019 is the debut of the exciting and sporty Malibu RS that turns up the wow factor at a price you'll appreciate.
Superior Handling and MPG
Who says a sedan can't pack a punch? This midsize car offers two turbocharged engines that allow you to choose the balance you want between performance and fuel efficiency.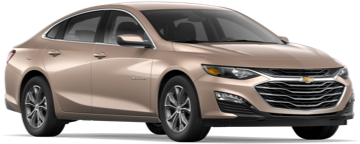 Taking dynamic design head-on
The newly redesigned front fascia of the Malibu demands attention as soon as you face it. That sleek, sporty and sculpted exterior continues to impress from every aerodynamic angle — accented by available LED daytime running lamps, dual exhaust outlets and LED taillamps. Inside, you'll find a spacious, comfortable and quiet interior with refined touches like available steering wheel-mounted controls that put ingenious technology at your fingertips.
The seamless integration of our latest technology
This midsize car offers the kind of ingenious technology that can keep you entertained and connected while you're on the road.
Beautifully Balanced
Spacious, Comfortable and Quiet Interior With Refined Touches
RECENT CHEVROLET Malibu NEWS
What is the Best Car for Uber Drivers 2019?
If you rely on your car to earn a living in the modern gig economy, chances are you drive for Uber or a similar service. Boost your earnings in 2019 when you purchase a new car with the durability to stand up to your busy schedule and the features and amenities to keep you and your clients comfortable throughout the day and night, as well as the great gas mileage to save you money at the pump... Read More