2017 Chevrolet Malibu MPG & Annual Fuel Costs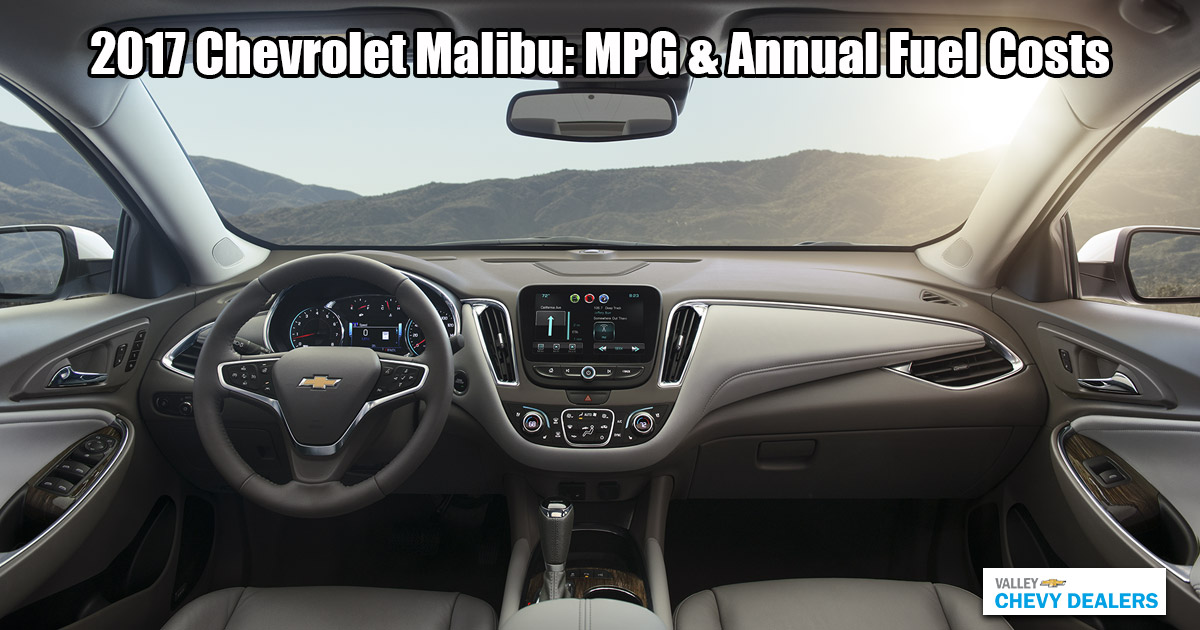 If there's one cost that every car owner knows about right off the bat, it's gas. Some people fill up once a week, some every couple of days. The costs involved for a
Chevrolet Malibu
will ultimately be an average over the course of a year, but it's always good to have a feel for those numbers.
2017 Malibu Fuel Efficiency
So you're thinking about that sleek, new Chevrolet Malibu because it's equipped with all the
accessories
and
features you're looking for
. But you want to know how fuel efficient it is, right? If so, please continue reading.
See also:
Should I buy the Malibu or the Impala?
The Mileage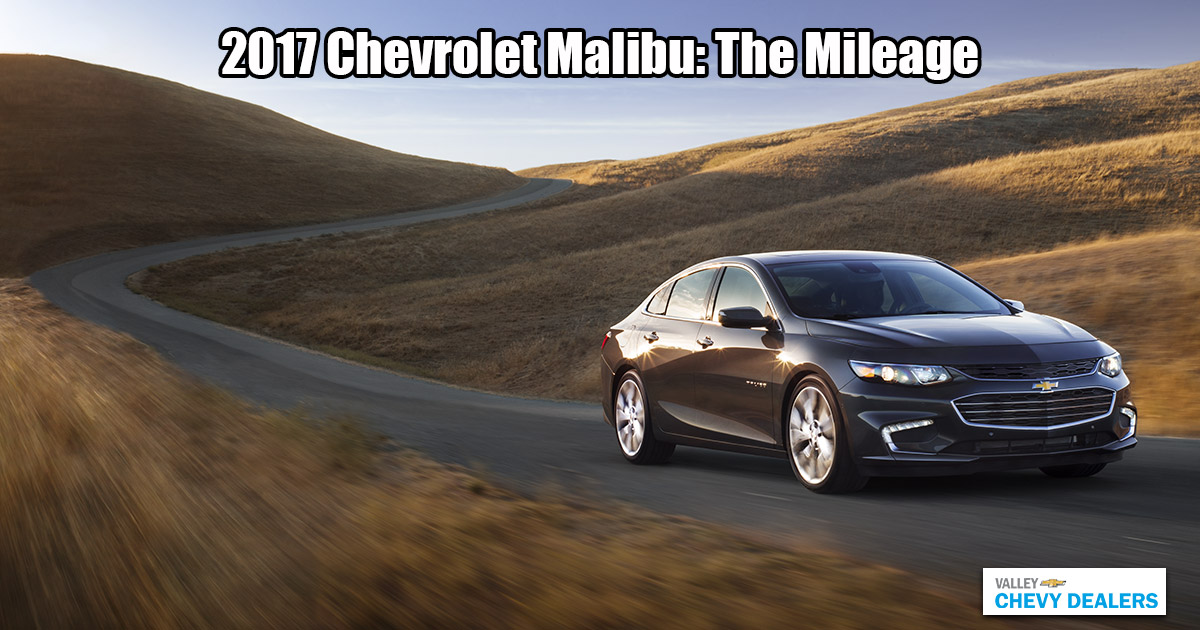 The first thing to consider is the miles per gallon that the three different engines get and under what circumstances. The
1.5-liter 2017 Malibu engine
found in the L,
LS and LT trim packages
gets around 27 miles per gallon in the city and 36 mpg on the highway. This translates to a combined 30 mpg.
As for the 2.0L engine in the Premier, being a bigger engine and generating greater horsepower does reduce gas mileage somewhat. It gets 22 mpg in the city and 33 on the highway, which combines to about 26 mpg. The Hybrid engine is, interestingly, the opposite of the other two, getting better city mileage (49 mpg) than highway (43). Even so, the combined 46 mpg is still impressive.
Pay at the Pump
Estimating fuel costs for a year requires a couple of variables to be determined. You need to account for how much time you're spending on which roads, city or highway. Obviously, if you're spending the bulk of your time on highways, the costs will be different than somebody who drives exclusively in stop-and-go traffic.
The second thing you need to account for is how often you'll need to fill up. Assuming an even split between city and highway driving, and assuming one fill-up per week, the engine with the lowest annual cost will be the Hybrid, at roughly $764. The 1.5L engine comes in next lowest with $1,095. The 2.0L is the highest at $1,467, although it should be pointed out the Chevy Malibu Premier package has a slightly larger gas tank so there is more to fill up.
Ready to Test Drive the New Malibu?
Whatever your requirements and fuel budget, come visit your
local Phoenix, Arizona Chevy dealer
and take a test drive. With amazing offers on Malibus happening at dealerships across the Valley, you're guaranteed to find the right trim and color for you at the right price!