2018 Chevy Equinox Reliability & Customer Satisfaction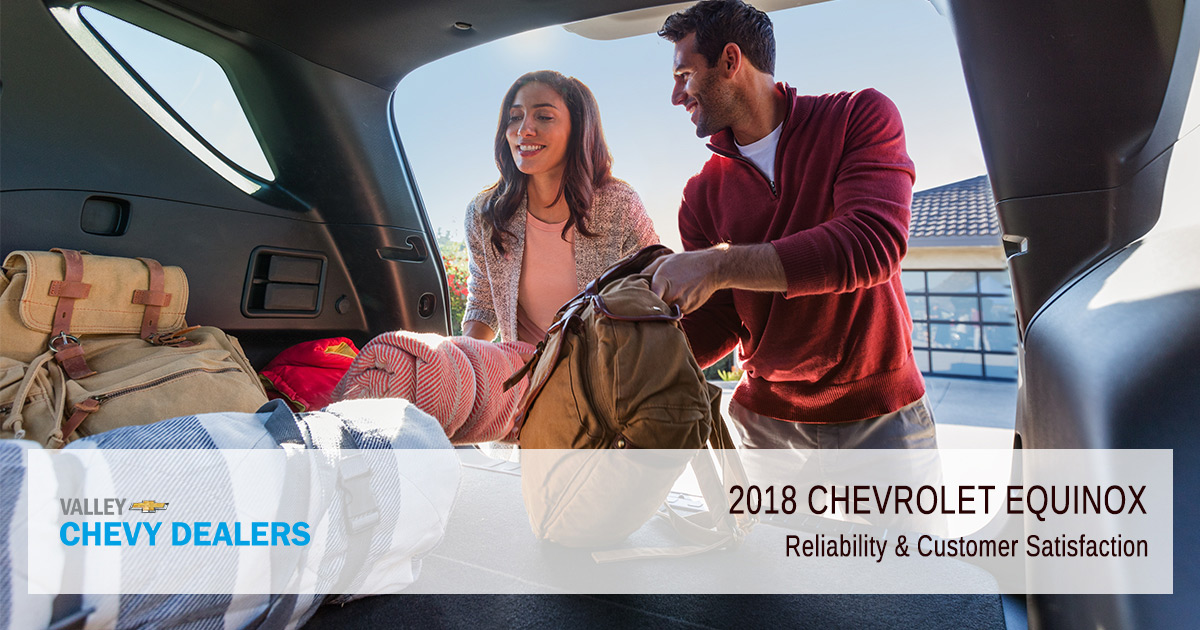 A comparison of the 2018 Chevy Equinox reveals a compact SUV that can do it all. The Equinox offers superior fuel efficiency, great technology features, and perhaps most importantly of all, it provides legendary Chevrolet reliability. The high Equinox reliability ratings in its LS and LT trims allow Chevy to confidently offer a great warranty to give drivers peace of mind. The 2018 Chevrolet Equinox comes with a three-year/36,000-mile basic warranty and a five-year/60,000-mile powertrain warranty.
2018 Equinox Part & System Ratings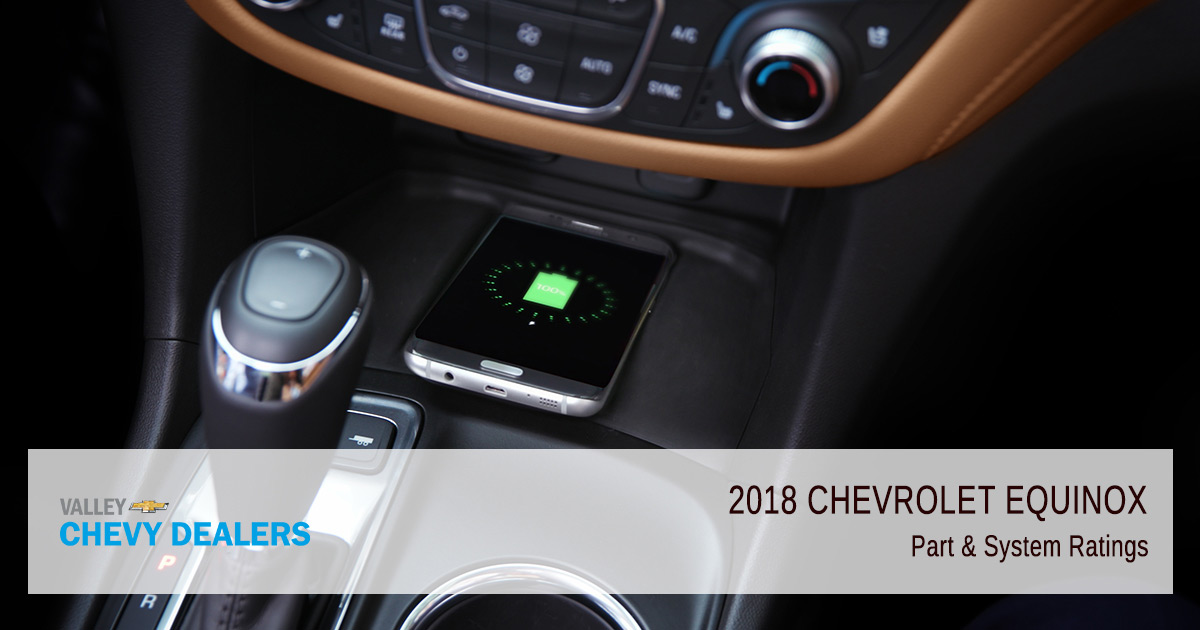 Consumer Reports has faith in Chevrolet's Equinox reliability. This is thanks in large part to Chevrolet's historic reliability, and the brand's ability to manufacture vehicles that will last for many years without constant maintenance problems. Consumer Reports has found that previous iterations of the newest Equinox are reliable in all areas, and don't need a lot of maintenance to stay on the road. This analysis comes from a thorough look at all of the following components:
Engine major
Engine minor
Engine cooling
Transmission major
Transmission minor
Drive system
Fuel system
Electric system
Climate system
Suspension
Brakes
Exhaust
Paint / trim
Body integrity
Body hardware
Power equipment
In-car electronics
2018 Equinox Reliability Ratings
Consumer Reports rates vehicles using their thorough data collection and analysis methods to look at how models have performed in the past. Consumer Reports is widely regarded as the most trustworthy source for reliability information available to customers, and Chevy's high marks here speak highly of what drivers can expect from the 2018 Equinox. Consumer Reports surveys drivers of more than 640,000 vehicles to gather a reliability history dating back to the year 2000. The survey asks for feedback in the areas of 17 potential trouble spots. The Equinox ratings for the 2018 model year are especially strong on this report, and have been getting even better in recent years.
2018 Equinox Overall Owner Satisfaction
Excellent Equinox reliability combines with all the other great things about this SUV to make owners extremely satisfied with their purchase. Consumer Reports has found that 69% of Chevy's Equinox drivers want to buy another Equinox. Buyers love their Equinox interior and exterior features. This is a better owner satisfaction score than all of the following models:
Cadillac XT5
Lincoln MKC
Ford Escape
Hyundai Tucson
Lexus NX
Mitsubishi Outlander
Acura RDX
Buick Envision
Jeep Cheroke
e
See also:
Check Out the MPG On the 2018 Diesel Equinox
Do I Want to Buy a 2018 GMC Terrain or Chevrolet Equinox?
Test Drive the New Equinox in Phoenix Now
The reliability of new Equinox speaks for itself, but it's still a great idea to see how you like the handling before you make a purchase decision. Test drive this compact SUV to ensure it's just the right vehicle for your lifestyle and needs. Give the Equinox a spin by stopping into your nearest Chevy location in Phoenix for a test drive.