2018 Chevy Colorado Reliability & Customer Satisfaction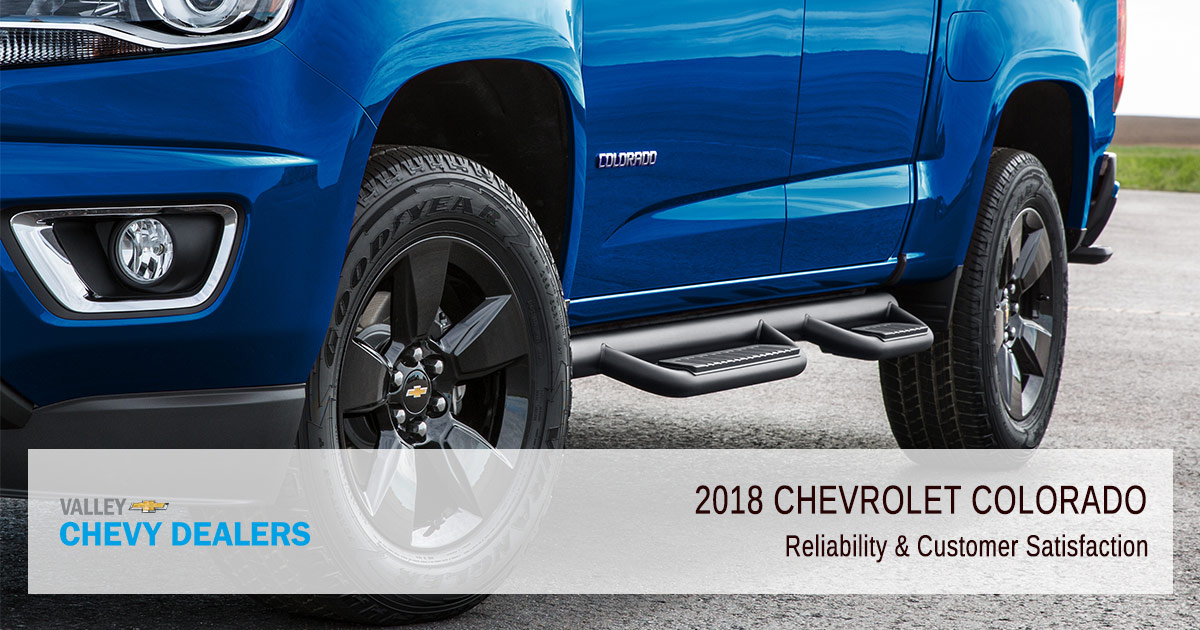 Compare the 2018 Chevy Colorado to see all the impressive qualities this truck offers. You'll find a leading compact pickup truck that has been propelled to the top by superior performance and legendary Chevrolet Colorado reliability. Most drivers of pickup trucks want to make sure they get the most dependable option available, and The 2018 Colorado leads its peers in that category.
2018 Colorado Part & System Ratings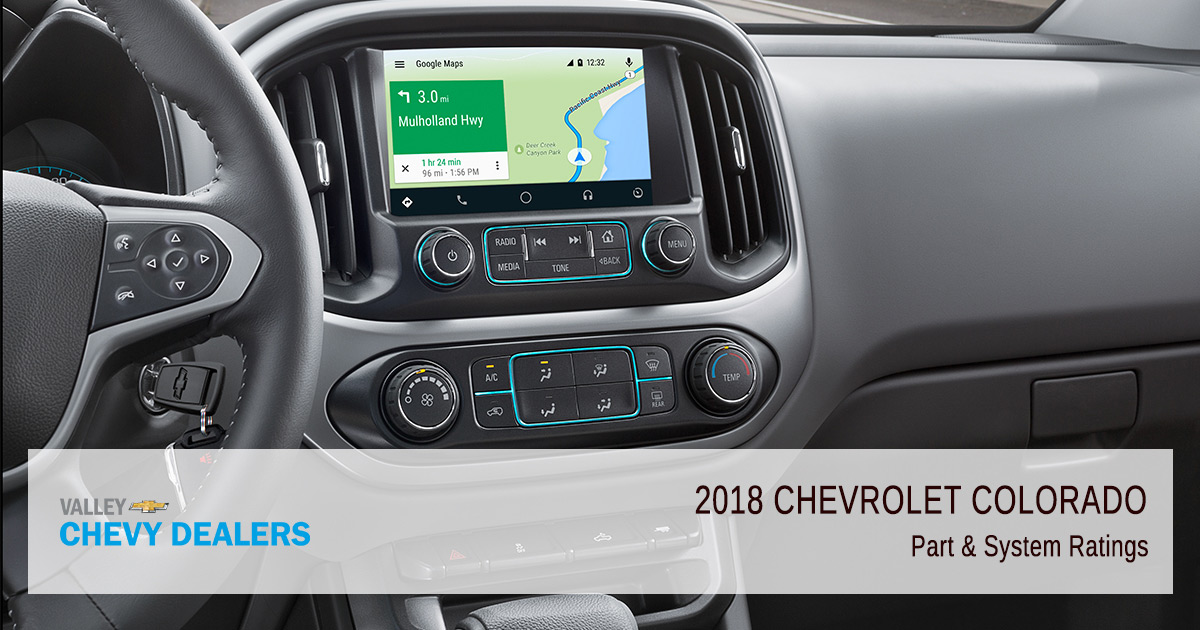 Consumer Reports notes that the Chevy Colorado has been getting even more reliable each year since its return in 2015. This bodes well for the latest Colorado and helps explain why owner satisfaction is on the rise as well. Consumer Reports gave the most recent Colorado reviewed the second highest rating in the category of Power Equipment. Consumer Reports gave top marks for every other category in their most recent Chevy Colorado reliability review. Those categories in which the Colorado is especially reliable include the following:
Engine major
Engine minor
Engine cooling
Transmission major
Transmission minor
Drive system
Fuel system
Electric system
Climate system
Suspension
Brakes
Exhaust
Paint/ trim
Body integrity
Body hardware
In-car electronics
2018 Colorado Reliability Ratings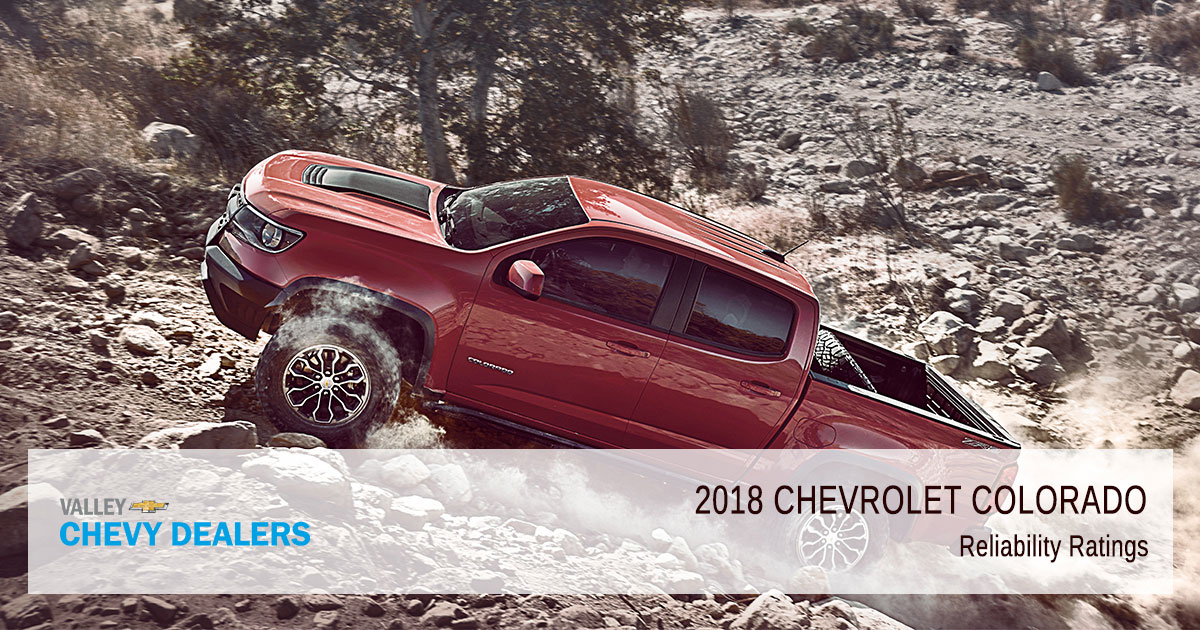 Part of what makes the new Colorado so reliable is its unstoppable performance. New Colorados come with strong engines and unbeatable performance both on and off the road. The cabin is comfortable at any trim level or options package, and there are a variety of choices for buyers to customize their pickup.
2018 Colorado Overall Owner Satisfaction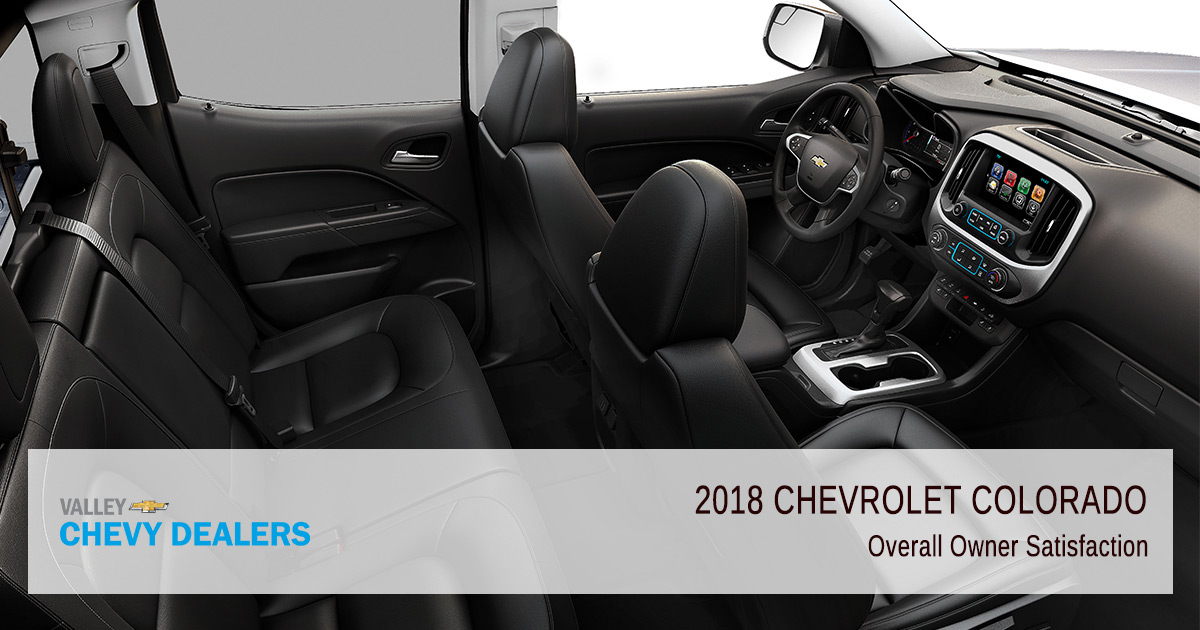 Colorado owners rely on this versatile vehicle for endless purposes. Buyers love that it performs well off road, and just as well as a daily driver. Owners use this truck on job sites and parents ue it to pick the kids up from school. But perhaps most of all, those who buy a Colorado rest assured knowing they've purchased Chevy's industry-best dependability.
Your 2018 Chevy Colorado will perform well no matter where you take it, and this vehicle is built to last for a long time. Drivers love how the Colorado performs year after year without the need for expensive maintenance projects to keep it running.
See also:
How Does the Colorado Compare to the Tacoma?
Do I Want the Chevy Colorado or GMC Canyon?
Test Drive the New Colorado in Phoenix Now
Reviewers such as Consumer Reports, U.S. News, and Car and Driver have all been impressed with how the 2018 Chevrolet Colorado drives. With that much consensus among the leading automotive review companies, it seems safe to say that the new Colorado offers a one of a kind performance. Even so, you may want to check it out for yourself. Test drive the Colorado (2018) today at a Phoenix Chevrolet dealership near you. Ask to see the Centennial Colorado model for 2018.