How to Buy a Car From a Dealership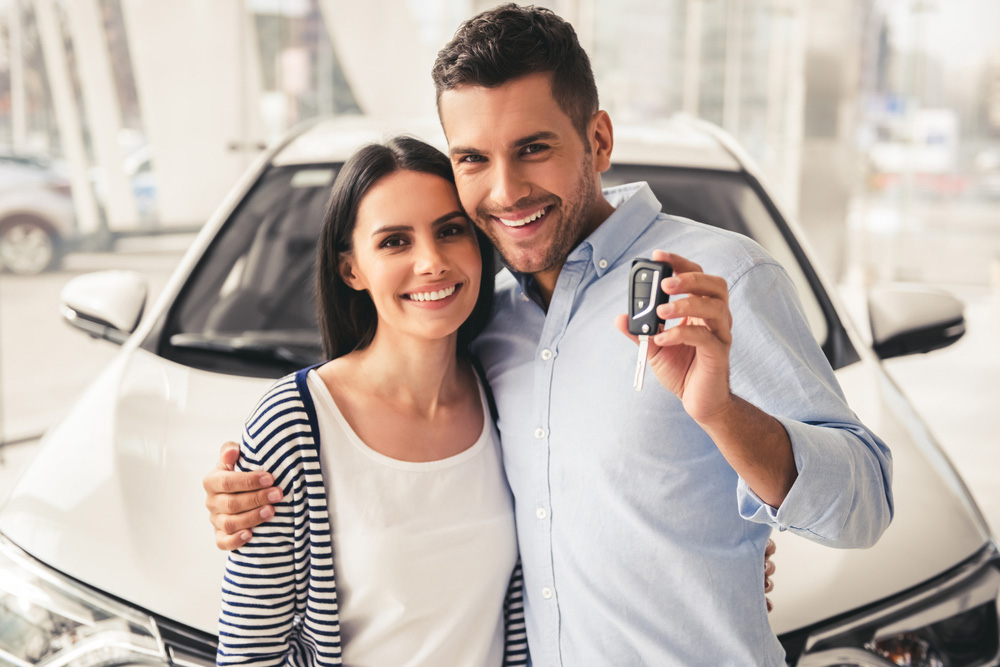 Anyone new to car buying may be completely mystified – and a little put off – by the whole process. It really is not difficult, but since most people only buy a few cars in their lifetimes, the
steps can seem confusing
and can be easy to forget.
5 Tips On How to Buy a Car From an Auto Dealer
Here are some tips for having a
pleasant car-buying experience
. 
1. Research the Car You Want to Buy First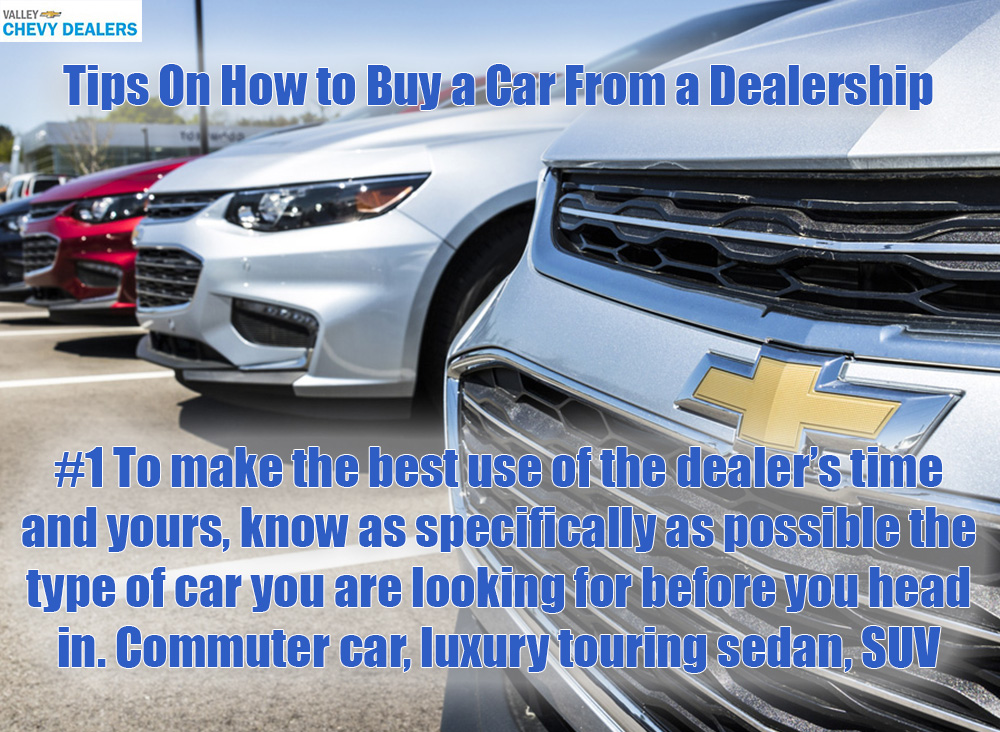 To make the best use of the dealer's time and yours, know as specifically as possible the type of car you are looking for before you head in. Commuter car, luxury touring sedan, SUV or sports car — weigh all your needs and wants, and research your ideal ride online. Try to narrow your
on-site inspection list
to three cars, with exact makes, models and trim lines. Be careful when examining trim lines, as the differences can be subtle but can mean hundreds of dollars extra.
---
2. Get Pre-Approval for a Loan
Thanks to the convenience of the Internet, you can get pre-approved for a car loan through banks, credit unions and online lenders. To speed up pre-approval, make sure you know your own credit score in advance. This way, you know the interest rate you can expect to be charged and, most importantly, you'll know
how much car you can afford
. 
---
3. Bring the Necessary Paperwork You'll Need
Do not head out for the dealer until you have
all the right paperwork
to make your car purchase as smooth as possible. You will want to bring the following items:
Driver license
Title and registration (if you are making a trade-in)
Proof of auto insurance
Proof of income
Verification of employment
Additionally, if you carry an outstanding loan balance on your trade-in, have the account number. 
---
4. Always Test Drive Before Buying
Insist on a test drive of the exact make, model and trim line you intend to purchase. Spend time not only behind the steering wheel but in the other seats as well. Here are a few pointers:
Check acceleration from a standing start. You will need it for confident merges at on-ramps.
Drive in silence. Listen for road noise, and listen for clicks, groans, rattles and other noises within the car itself.
Check for blind spots. The roof pillars and headrests can limit side and rear visibility.
Try everything. Run the heat and AC; try all the controls to ensure they work properly.
Park it. Be brave – you may have to parallel park the car someday!
---
5. Inspect the Paperwork & Read the Fine Print
When you're ready to purchase the car, inspect the paperwork carefully. Sign nothing that has blank spots and ask for clarification about charges you don't understand. Also remember that the paperwork can take a while, so be patient.
Find Your Local Phoenix Chevrolet Dealership & Test Drive Today!
Ready to start your own new car buying process? Then find and visit your nearest
Phoenix Chevy dealer
to get the car you want today!