Chevy Suburban vs Ford Expedition: Which SUV Wins?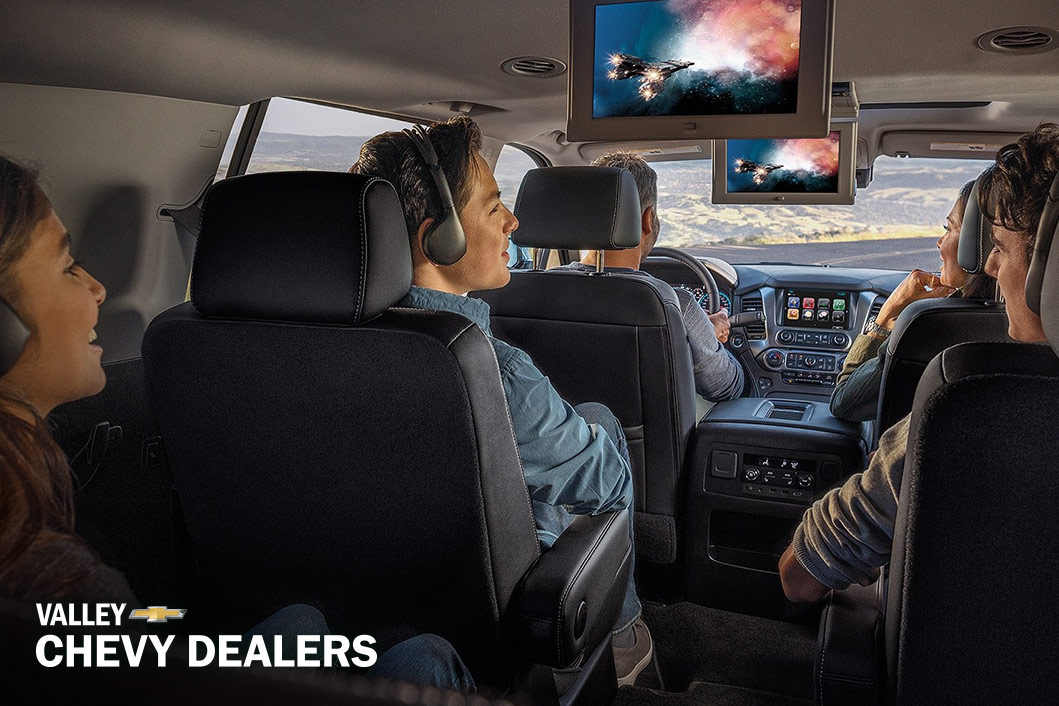 For many years, the Ford Expedition and Chevrolet Suburban have been the two most notorious players in the competition for the best full-size SUV. Both models have always included incredible features, both exterior, and exterior, and have always offered exceptional performance. The new models are no exception. 
If you live in the area of Phoenix, Arizona, you can visit your local Valley Chevy dealership to see exactly what all of the excitement about the Chevrolet Suburban is about. With location scattered around the metro area along Interstate 10, you're sure to find a dealership near you that can help you explore everything the Suburban has to offer.
With more features than ever before, both the newest Ford Expedition and the Chevy Suburban make wonderful choices for people who are looking for affordable, high-performance vehicles. 
The Suburban has an edge over the Expedition in many categories but neither model disappoints. Here's what you need to know about Expedition vs Suburban so you can see how they stack up in the competition for the best SUV.
Fuel Economy Comparison
Fuel consumption is a major concern for many drivers. You don't want to be stopping every few minutes to fill up with gas, but you don't have to worry about that with either the Suburban or the Expedition. Both vehicle models get respectable gas mileage so you can go farther on a single tank. 
While the Suburban averages 15 mpg in the city and 22 mpg on the highway, the Expedition has a slightly better fuel efficiency with 17 mpg in the city and 23 mpg on the open road. Because the fuel efficiency is comparable for both vehicles, you can be confident that you are getting the most out of your money regardless of which model you choose to go with.
Interior Comparison
While the newest models of both the Suburban and Expedition feature an 8-inch touchscreen and high-quality cloth upholstery, the Suburban offers more legroom for passengers and offers a three-climate control system to keep you and your passengers comfortable. 
Both models have available heated seats and available premium sound systems while base models already feature insulated interiors for a quieter ride. Each model also offers multiple charging stations so you can stay connected even when you are on the go.
Although both vehicles are designed for a comfortable ride, the Suburban offers more standard features to turn your vehicle into your home away from home. You can also add the following available features.
Rear entertainment system

Apple CarPlay®

12-way power-adjusted seats

Leather-wrapped steering wheel

Heated second-row bucket seats
Add any or all of these available features to design the ultimate ride. Not only will you be riding in style, but you and your passengers will also experience ultimate comfort whether you're settling in for a long road trip or just running errands around town.
Exterior Comparison
The Suburban and the Expedition are both made with heavy, durable steel frames designed to keep you safe in the event of an accident. Each is available in multiple colors so you can find one that matches your preferences. The Expedition features a strong, boxy design that showcases its power while the Suburban has a longer design that highlights its luxury and comfort. 
The Suburban has a more streamlined design and weighs in at 5,586 pounds. In contrast, the more powerful Expedition clocks in at 5,692 pounds.
Towing Capacity and Engine Power Comparison
The newest model of Chevrolet Suburban offers an independent rear axle in addition to a powerful 6.2-liter V-8 engine, giving it an incredible 420 horsepower. The Expedition has a 3.5-liter EcoBoost V6 engine and clocks in with a respectable 400 horsepower. However, the Expedition is built for towing. 
While the Suburban has a maximum towing capacity of 8,300 pounds, the Expedition is superior with a towing capacity of 9,300 pounds. The Suburban may reach higher rates of speed faster but the Expedition is better equipped to tow cargo long distances. Both engines offer incredible power but in very different ways so it is important to know what you expect from your ideal vehicle before deciding between the Expedition and Suburban.
Performance Comparison
The Suburban and Expedition both offer Rear Wheel Drive for superior traction on slippery surfaces. This gives both models more control during hazardous road conditions so you and your passengers stay safe. The Expedition comes with a 10-speed automatic transmission so you have more control over the vehicle's speed and agility. In contrast, the Suburban features a 6-speed automatic transmission with an electronic tow/haul function to increase towing capacity and enhance performance. 
Both models are equipped for traveling long distances while pulling a lot of weight behind them. Regardless of which model you choose, you will enjoy a powerful performance with every ride, both on and off-road.
Size Comparison
Although both models are designed to give you plenty of room to ail both passengers and cargo, the Suburban gives you more space. The Expedition fits eight passengers comfortably and offers 105 cubic feet of cargo spaces. The Suburban fits up to nine adult passengers comfortably. While past models have always outshined the Expedition in terms of cargo space, the newest edition to the Chevrolet Suburban family features an incredible 145 cubic feet of space to haul cargo. 
The Suburban also offers more legroom and features more standard options allowing you to adjust seating for enhanced comfort for you and your passengers. The traditional bench seating serves as a throwback to the newest Suburban's predecessors while improving passenger capacity.
Price Comparison
Not only do you want a vehicle that can withstand your lifestyle and meet your traveling needs, but you also want to find one that won't break the bank. The price for the Ford Expedition is comparable to that of the Chevrolet Suburban. 
You can purchase the base model of the Suburban starting as little as $51,000 while the standard edition of the Expedition is only slightly more expensive at $52,000. You can customize your ideal vehicle with multiple trims and both models could exceed $70,000 with top packages.
Comparison Bottom Line   
If you're in the market for a new SUV, the new Chevrolet Suburban and the Ford Expedition are both great choices. Each offers a wide variety of fantastic features in addition to incredible performance. With its superior towing capacity, the Expedition may be a better choice for people who plan to haul a lot of cargo but the Suburban is the winner in nearly every other category. 
If you're looking for an affordable vehicle with plenty of room for hauling passengers and cargo, a long list of available features, and incredible power, the Chevrolet Suburban could be the ideal choice for you. In the battle of Ford Expedition vs Chevy Suburban, the latter model comes out on top.
Whether you live in Glendale, Peoria, Scottsdale, or anywhere else in the metro Phoenix area, you can experience all that the Chevrolet Suburban has to offer by visiting your local Valley Chevy dealership. Our affordable prices and a vast selection of inventory ensures you can find the perfect vehicle for you. Visit a Valley Chevy dealership near you today to ask about Suburbans we have in stock and schedule a test drive.