2018 Chevy Spark Fuel Efficiency & Gas Consumption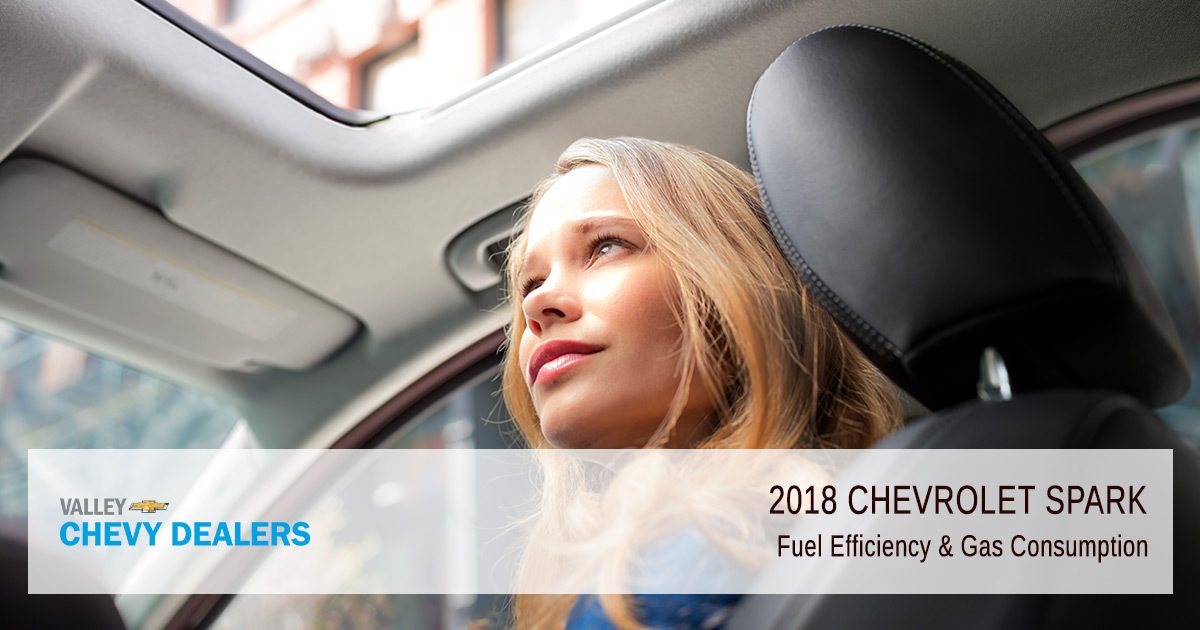 One of the big advantages of smaller cars is better fuel efficiency due to the decreased weight and smaller profile, meaning less air resistance at high speeds. If you are looking for a vehicle that has great fuel economy, but find that hybrids or electric vehicles are out of your price range, then the answer is the 2018 Chevy Spark.
2018 Spark Fuel Mileage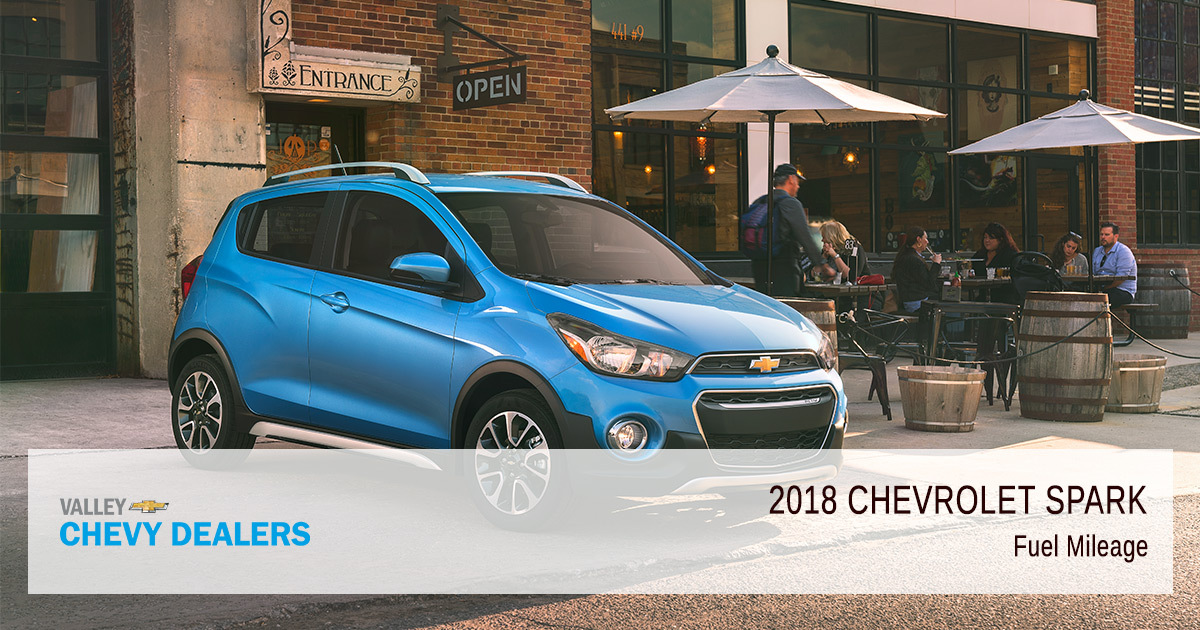 The Chevy Spark comes with a 98 horsepower inline four-cylinder 1.4 liter engine that can generate 94 foot-pounds of torque, and it features a standard 5-speed manual transmission. The fuel economy is impressive, with ratings of 29 miles per gallon (mpg) in the city and 39 mpg on the highway in either the LT or LS trims. The combined city/highway rating is 33 mpg according to US Department of Energy. Or you can select the continuously variable automatic transmission (CVT), which gets you another 1 to 2 mpg more, on average.
2018 Spark Fuel Efficiency
In addition to saving you money in fuel costs due to its higher-than-average mpg ratings, you save a great deal upfront with the Chevy Spark due to its low price. Respected car review sites like Edmunds.com recommend the Chevy Spark for being a solid subcompact vehicle, priced thousands less than the competition, and point out that it is still highly affordable even if you select the higher trim levels. You will find the Spark is a highly agile and nimble car about town, making it the perfect vehicle for a city commuter, or someone who needs a car for errands but doesn't want to be lumbered with high fuel costs or the expense of an electric vehicle.
With a smaller but very functional layout, the Spark is also a comfortable ride, which can be hard to find in the most fuel-efficient cars. Though it has a small footprint, it stands tall, meaning there is plenty of headroom, which is another benefit most drivers appreciate. You will also appreciate the Spark's aggressive styling, with a snub-nose look that makes it stand out from the crowd. You'll be able to fit four adults in this hatchback quite easily, which isn't true for all subcompacts out there.
Test Drive a New Spark in Phoenix Today
If you are looking for a highly affordable subcompact car that gets you great gas mileage, then the 2018 Chevy Spark is for you. But instead of just taking our word for it, stop by your nearest Valley Chevy dealership and learn for yourself by taking the 2018 Chevy Spark out for a spin.