2018 Chevy Trax Fuel Efficiency & Gas Consumption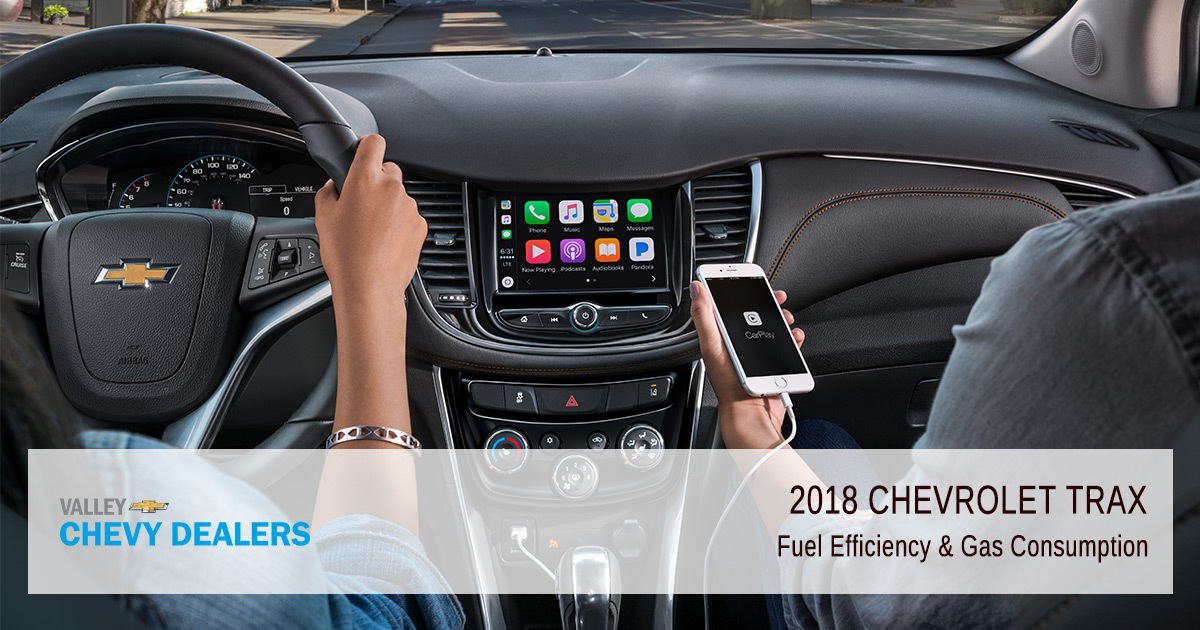 The 2018 Chevy Trax is a compact SUV, a popular type of crossover vehicle that gives the feel of an SUV without deviating too much from the familiarity and ease of handling a sedan. Some people simply like to ride a little higher on the road, and a compact SUV like the Trax can be the perfect balance for them. A traditional concern with SUVs is that they are gas-guzzlers, which can certainly be true for some of the very large SUVs out there, simply by virtue of their great weight and size. Compact vehicles are a good compromise since they add height but are like cars in many respects, including offering reasonable fuel economy. This is primarily because, though they add height, they do not add nearly as much weight as a full-size truck-chassis-based SUV does.
2018 Malibu Fuel Mileage
Part of the reason the Chevy Trax doesn't gulp its way through gasoline is the suitably sized 1.4-liter 4-cylinder engine. The Trax also benefits from a very tight turning radius due to its smaller size, making it a more practical alternative as an SUV for city driving. Choosing the all-wheel-drive version reduces the fuel economy slightly, as is typical for this type of vehicle, though that may be worth it if you deal with a lot of snow, or simply like to have all-wheel drive. Some people just don't want an SUV without all-wheel drive, and with the Chevy Trax, you have that choice. Each of the Trax trims come with a 36 months / 36,000 miles bumper-to-bumper warranty and a 5 year / 60,000 miles powertrain warranty.
2018 Malibu Fuel Efficiency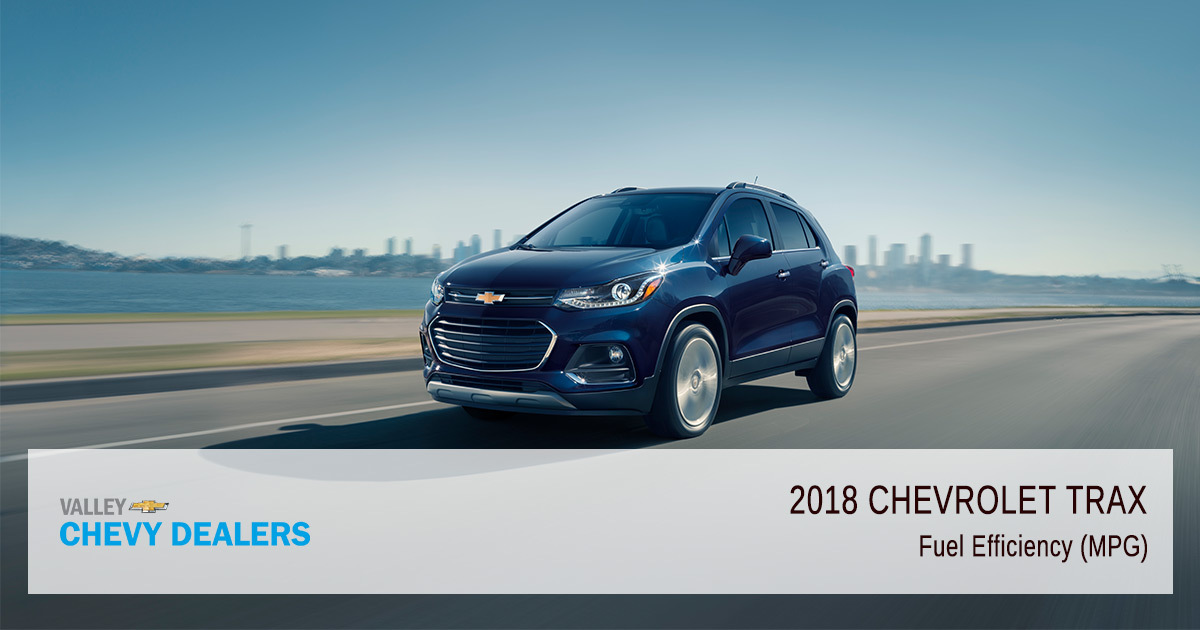 Government ratings produced by the US Department of Energy reveal the Chevy Trax gets 25 miles per gallon (mpg) in the city and 33 mpg on the highway, for a combined city/highway rating of 28 mpg. This refers to the front wheel drive (FWD) model. The results for the all-wheel drive (AWD) version are slightly lower, getting 24 mpg during city driving and 30 mpg on the highway, for a combined AWD city/highway rating of 27 mpg. Given the low mileage ratings typically seen for large SUVs, choosing the compact Trax is a way to get the feel and some of the height of an SUV without paying too much at the pump.
Test Drive a New Trax in Phoenix Today
If you're torn between wanting a sedan and an SUV, and like the idea of something that is practical, fuel efficient, and a little fun as well, consider the Chevy Trax. We'll be happy to help you find out how much you like it. Just contact your local Valley Chevy dealer for a test drive to see if the Chevy Trax is the new compact SUV for you, regardless of which trim level you choose.