2018 Chevy Malibu Safety Rating
Chevrolet is renowned for making some of the most dependable vehicles in the world, and part of reliability lies in keeping drivers safe. Chevy commits to driver and passenger safety by completing thoughtful designs with the best safety features available. Even at the base level trim, the 2018 Malibu sedan offers safety technology that you may have to pay extra for if you shop for extra brands.
2018 Chevrolet Malibu Safety Features
Chevy does everything in its power to keep drivers safe, and it shows in the comprehensive list of safety features in the newest Malibu trims. Drivers can rely on all of the following to keep themselves and their passengers safe:
Complete airbag coverage for driver, passenger, and back seat
Four wheel ABS and disc brakes
Braking assistance
Electronic stability control
Daytime running lights
Child safety locks
Traction control
Tire pressure warning
Post-collision safety system
Backup camera
2018 Malibu Crash Test Safety Ratings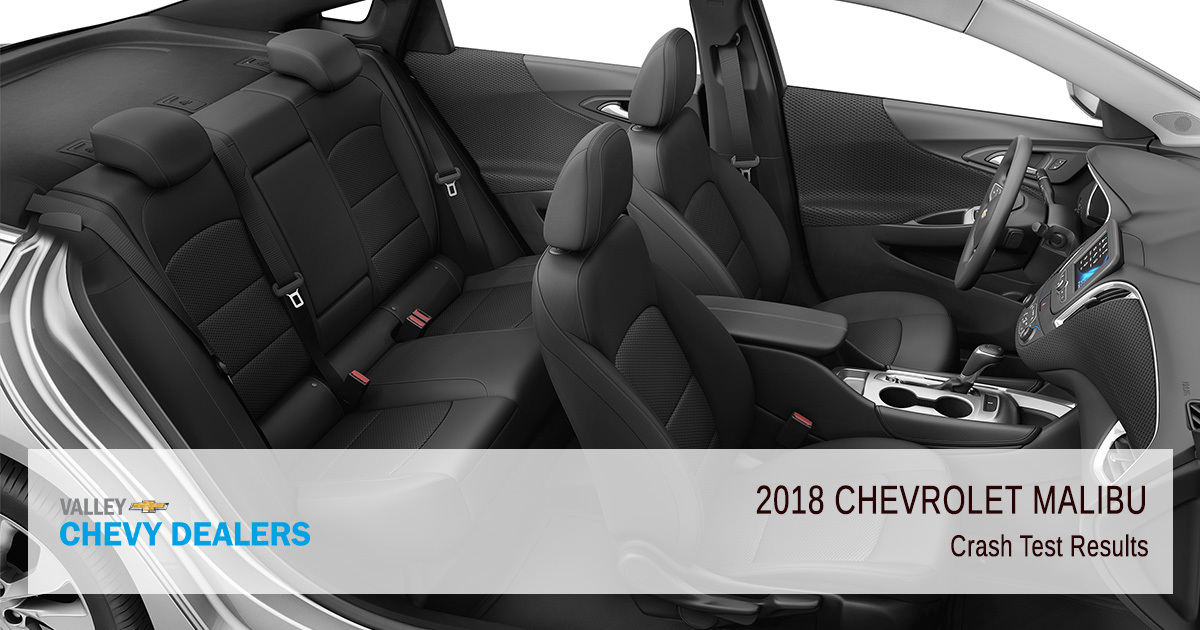 The National Highway Traffic Safety Administration (NHTSA) has tested the new Malibu and awarded it with high marks across several categories. The frontal barrier test measures how well a vehicle can protect its passengers in the event of a head-on collision where two similarly-sized cars are both traveling at 35 miles per hour. The Malibu earned a five-star overall frontal crash rating. Similarly, the Malibu was awarded five stars in every category of side crash ratings from the NHTSA. This includes both side barrier and side pole ratings, as well as an overall score. The Malibu earned four stars for its rollover rating to complete its overall score of a perfect five stars from the NHTSA.
2018 Chevy Malibu Safety Comparison
Safety should be an important consideration any time you purchase a new vehicle, and it's certainly something that makes the Chevrolet brand so sought-after. Compare the new Malibu to see how it does in a variety of categories including safety. You'll find a vehicle that puts safety and reliability first, which is one of the main reasons drivers love the Malibu so much. The Malibu earned a safety rating of 9.7 from U.S. News, which is higher than the Ford Fusion.
Chevrolet Malibu Infographic (2018)

Share Our 2018 Chevrolet Malibu Infographic On Your Site
Test Drive a 2018 Chevy Malibu in Phoenix Today
To get an even better understanding of all the new safety features in the Chevy Malibu, test drive one yourself. You'll be amazed by the driver assistance technology that went into this vehicle. Test drives are available all throughout the Valley of the Sun. Find a Chevy dealership location near you today!