THE CHEVY MALIBU ADVANTAGE
If you're in the market for a midsize family sedan, the 2017 Chevy Malibu and the 2017 Ford Fusion are both strong contenders. However, the Malibu has gained a strong reputation for being a safe and reliable ride. In fact, it was named an IIHS Top Safety Pick for 2017 and the Best Midsize Car for Families by U.S. News and World Report.
J.D. Power and Associates also gave the Malibu a 4.5 out of five reliability rating, which is among the best in its class. In contrast, it gave the Ford Fusion a 3.5 out of five rating.
To find out what other advantages the Chevy Malibu has over the Ford Fusion, keep on reading.
Download Brochure
THE EXTERIOR
Although both cars have beautiful exteriors, the Malibu's agile stance comes from an aerodynamic approach that's been honed in wind tunnels to offer a mix of stylish design and performance. The Malibu also comes with alloy wheels, LED daytime running lights and tail lamps, available dual exhaust, and sunroof.
The Malibu is available in 10 different exterior colors, while the Fusion is only available in eight. The Malibu also has keyless entry, which is much faster and easier to use than the Fusion's keypad entry system.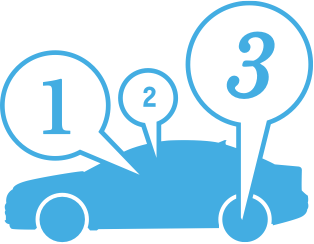 Download Brochure
THE INTERIOR?
The Malibu's spacious interior is one of its biggest selling points. Tall adults can fit easily and comfortably in all seats, and both the front and back seats sport plenty of legroom. If you have children, you will love that you can fit two child-safety car seats in the back. The LATCH connectors are also easy to reach.
Compared to the Malibu, the Fusion's interior is small and rather clunky. Its narrow roof reduces backseat headroom, making it uncomfortable and unfit for taller adults. Its design also offers poor front and rear visibility compared to others in its class.
Download Brochure
THE TECHNOLOGY
The Malibu's technology starts under the hood with the power-dense Ecotec 1.5-liter turbo engine that comes standard with fuel-saving start-and-stop technology. It also has a multimedia infotainment system that features Bluetooth connectivity, three USB charging ports and a Wi-Fi hotspot.
The Fusion offers fuel efficiency technology as well, but even so, it gets fewer miles to the gallon than the Malibu. It's also missing automatic braking technology and power-adjustable pedals. Finally, its Sync3 infotainment system features a small touchscreen and a lackluster design.

Download Brochure
SAFETY FIRST
The Malibu offers a full suite of available advanced safety features, including front pedestrian alert, lane keep assist, refined lane departure warning, forward collision alert, and front and rear park assist. These kinds of safety features are only available in the Ford at higher trim levels.
When it comes to safety ratings, the Malibu outshines the Fusion with ease. The NHSTA gave the Malibu a perfect score in all but one of its crash tests, while the Fusion only earned a perfect score in two out of four tests.
Download Brochure
THE 2017 CHEVY MALIBU
Locate a Dealer
TEST DRIVE ONE TODAY
If you want to experience the Malibu's advantages for yourself, stop by any Valley Chevrolet dealership and schedule your test drive today. Once you take the Chevy Malibu for a spin, you will understand why this car stands out amongst its competitors.
Download Brochure
CHOOSE CHEVY
When it comes to Ford Fusion vs. Chevy Malibu, the winner is clear. The Malibu offers better mileage, more advanced safety features and superior technology. So instead of wondering if the Ford Fusion or Chevy Malibu is right for you, take the next step and purchase your brand new Malibu today.
0.0L
ENGINE
STANDARD
0
MPG
HWY10
0
ALUMINUM
WHEELS
Download Brochure