2018 RAM 1500 Safety Ratings May Shock You
The 2018 RAM1500 has people talking, and sometimes that isn't a good thing. The RAM 1500 gets outclassed in just about every aspect of head to head vehicle comparisons. Safety is one of the most important aspects of any vehicle, and the lowly RAM does no better here.
Car and Driver gets right to the point in their writing on the RAM 1500 safety ratings: "Below-average crash-test results and an utter lack of advanced safety features put the RAM 1500 at the bottom of its class." That doesn't sound good, and things only get worse upon a closer inspection.
IIHS Review of the 2018 RAM 1500 Crew Cab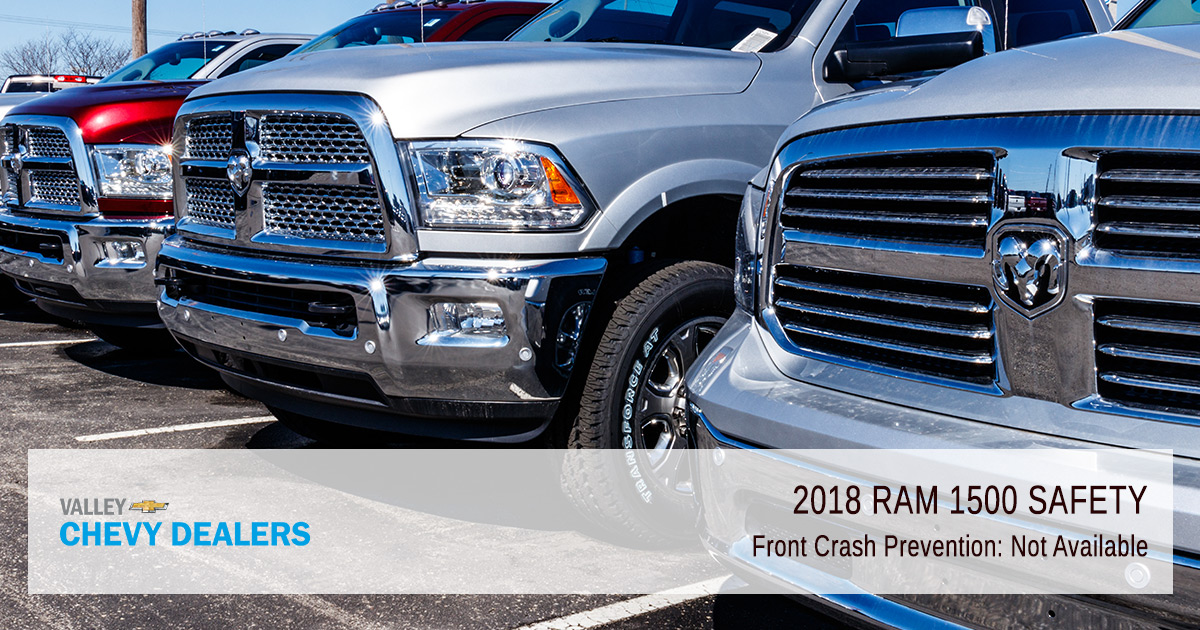 Featured image credit: Jonathan Weiss/Shutterstock
The Insurance Institute for Highway Safety (IIHS) is a national leader in the assessment of vehicular safety. Their Highway Loss Data Institute performed a thorough review of the 2018 Dodge RAM 1500 Crew Cab, and the findings are shocking.
Driver side crash test rating: Marginal
Crashworthiness examination for roof strength: Marginal
Front crash prevention: Not Available
Headlights: Marginal
Ease of use for child seat anchor latches: Marginal
Marginal safety isn't what you want in your next pickup truck. In this case, a rating of Marginal equates to a two out of four on the IIHS's ranking scale. Unfortunately, the IIHS wasn't the only organization with concerns about the new RAM.
Car and Driver RAM 1500 Review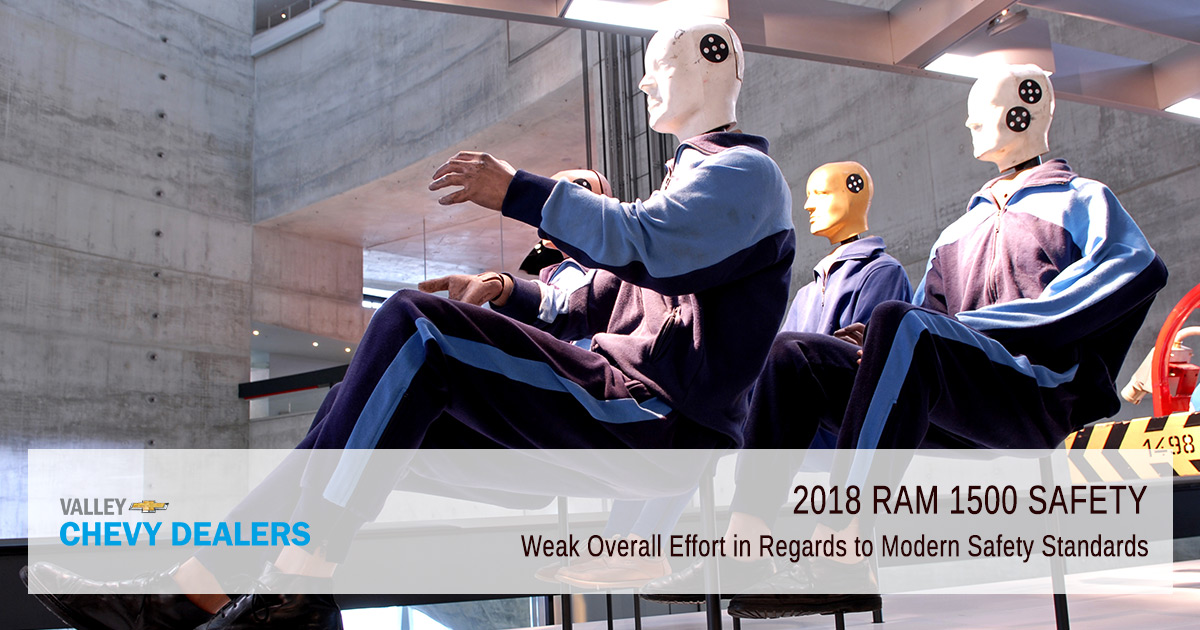 Featured image credit: Maurice Volmeyer/Shutterstock
Car and Driver leaves no doubt about it when they criticize the abysmal driver assistance and safety features in the 2018 RAM 1500. The review makes note of the poor crash test rating, and notes that Dodge made a weak overall effort to rise to modern safety standards. Not only does Car and Driver look at the IIHS review, they also the reference National Highway Traffic Safety Administration (NHTSA).
The NHTSA uses a five point scale to assess a vehicle's ability to withstand a crash from the front and side. It also considers the ability to keep passengers safe in the event that a vehicle is rolled over. The RAM received a four star rating on this scale. Four out of five doesn't sound too bad at first, but only one other truck (the Toyota Tundra) failed to earn five stars.
Car and Driver goes on to add that the safety technology in this truck is irresponsibly outdated. None of the following active safety features are available in a RAM:
Autonomous emergency braking
Blind spot monitoring
Forward collision warning
Lane departure warning
Parking assist
Rear cross-monitor traffic
Safer Alternatives to the 2018 RAM 1500
High trim levels for the RAM have adequate safety features, but the less expensive models are dangerous. Serious auto makers know safety should come standard. Dependable brands want to keep you and your family safe without charging you an extra fee.
Take Chevrolet for example. Chevy cars, trucks, and SUVs are highly rated and win awards across several categories (including safety). You can stop by any Phoenix Chevy Dealer locations and find base models that are loaded with cutting edge safety features. Learn more by taking a new 2018 Chevy out for a test drive. Your mind will be at ease after you experience industry leading safety and driver assistance features.
Featured image credit: Andrey Yurlov/Shutterstock