2018 Chevy Traverse Reliability & Customer Satisfaction
Take a look at the Chevy Traverse, and you'll see an SUV that was designed for families on the go. Any Traverse review can show that the new 2018 model scores well in owner satisfaction, has a roomy interior, and provides the legendary Chevrolet dependability. The Traverse reliability ratings allow drivers to have the peace of mind that their investment will keep them on the road with minimal problems throughout the years. Keep in mind that the Traverse comes in multiple trim levels, including the turbocharged RS, which means engine reliability may differ.
2018 Traverse Part & System Ratings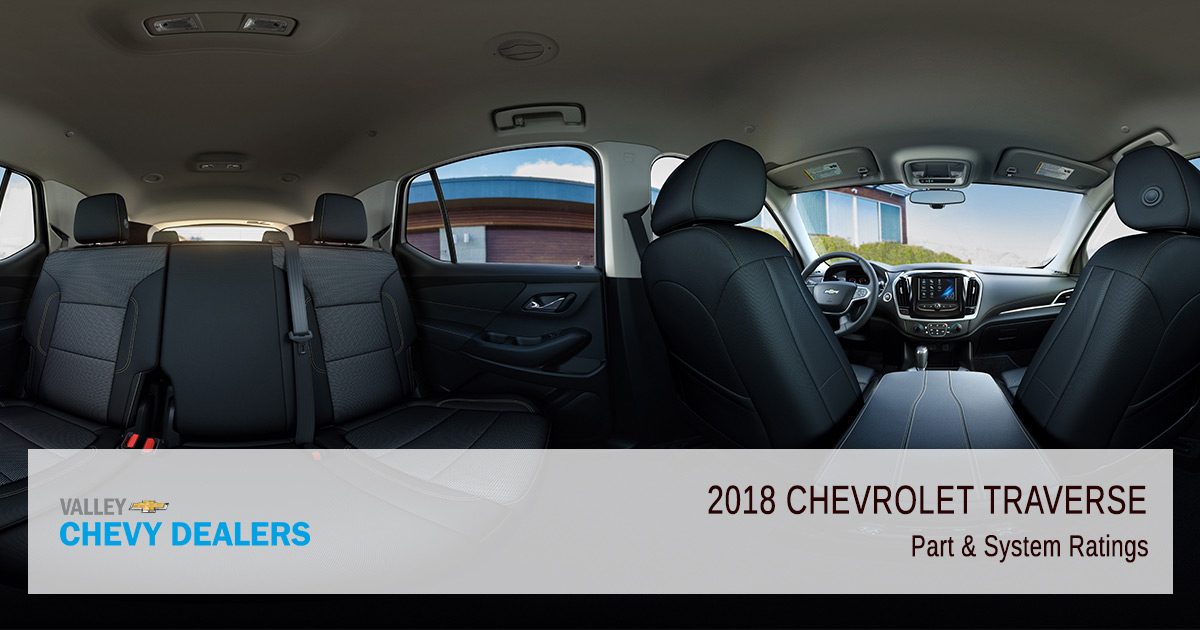 Chevy continues to show dependability by making vehicles that don't require costly repairs. Consumer Reports has found that previous iterations of the 2018 Chevrolet Traverse offer unbeatable reliability in almost all areas, and don't need a lot of expensive work to stay on the road. It's no wonder so many smart shoppers choose a new Traverse when they need a dependable SUV for their family. The Consumer Reports analysis comes from a thorough look at all of the following components:
Engine major
Engine minor
Engine cooling
Transmission major
Transmission minor
Drive system
Fuel system
Electric system
Climate system
Suspension
Brakes
Exhaust
Paint / trim
Body integrity
Body hardware
Power equipment
In-car electronics
2018 Traverse Reliability Ratings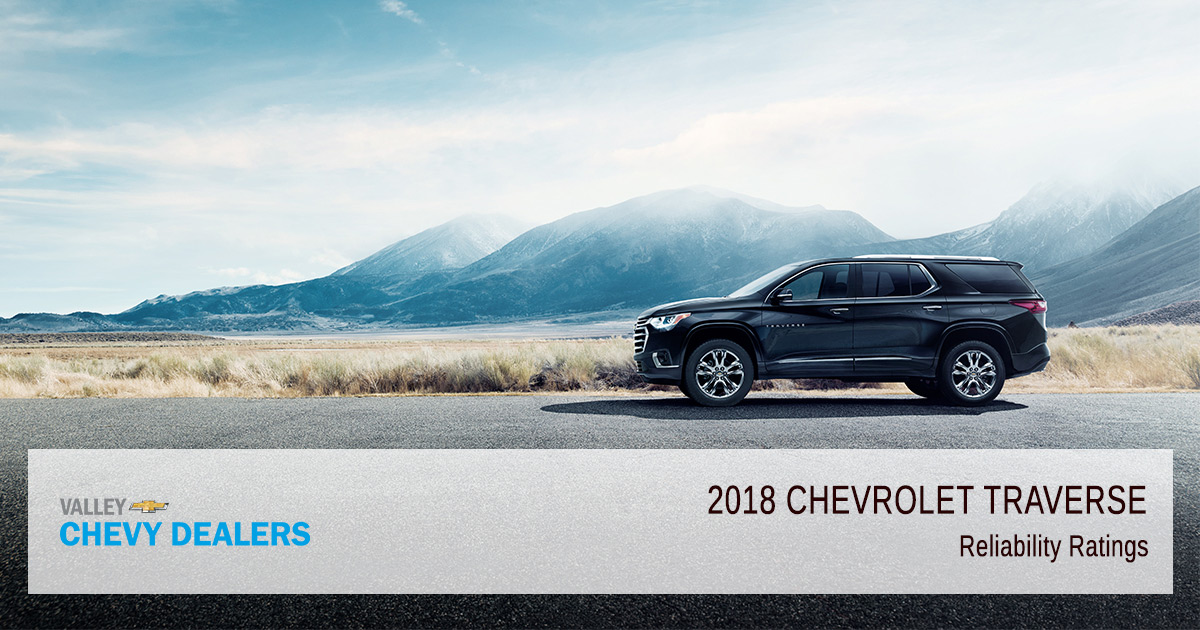 Consumer Reports is widely regarded as the most trustworthy source for reliability information available to customers, and Chevy's high marks here indicate what drivers can expect from the 2018 Traverse. Consumer Reports surveys drivers of more than 640,000 vehicles to gather a reliability history dating back to the year 2000. The J.D. Power and Associates Vehicle Dependability Study (VDS) rating also ranks the Traverse as 'Better than Most', and these consistent marks for reliability probably have a lot to do with the high rate of owner satisfaction among Traverse drivers.
2018 Traverse Overall Owner Satisfaction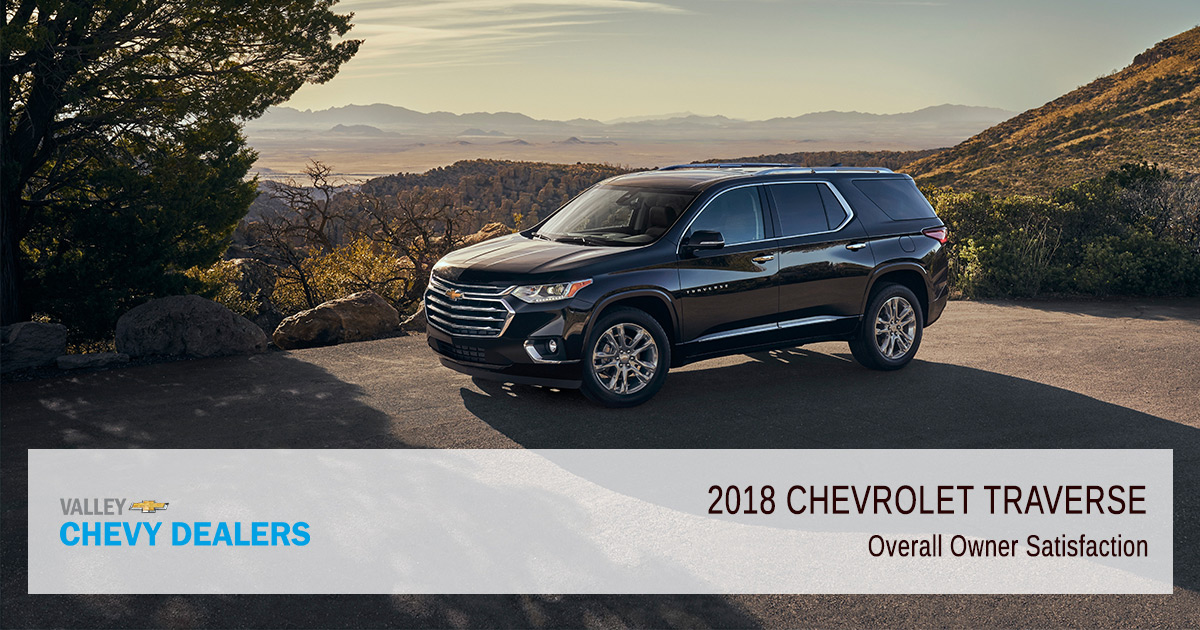 Excellent Traverse reliability combines with all the other great things about this SUV to make owners more satisfied than ever with their purchase. The best metric for owner satisfaction is how many owners want another version of the same vehicle they currently drive. Consumer Reports gives the Traverse for 2018 a four out of five-star rating for Predicted Owner Satisfaction. This comes as no surprise, considering how many shoppers would never trust their family to anything other than a Chevy SUV.
Chevrolet Traverse Infographic (2018)

Share Our 2018 Chevrolet Malibu Infographic On Your Site
See also: 2018 Chevrolet Traverse Infographic
Test Drive the New Traverse in Phoenix Now
The reliability of Chevy Traverse speaks for itself, but it's still a great idea to see your next SUV in person before you make a purchase decision. Visit your local Phoenix Chevrolet dealership for a test drive, and to learn more about the other ratings the Traverse has received. Your local Chevrolet professionals can fill you in on all the details that make this SUV a great buy.