2018 Chevy Suburban Fuel Efficiency & Gas Consumption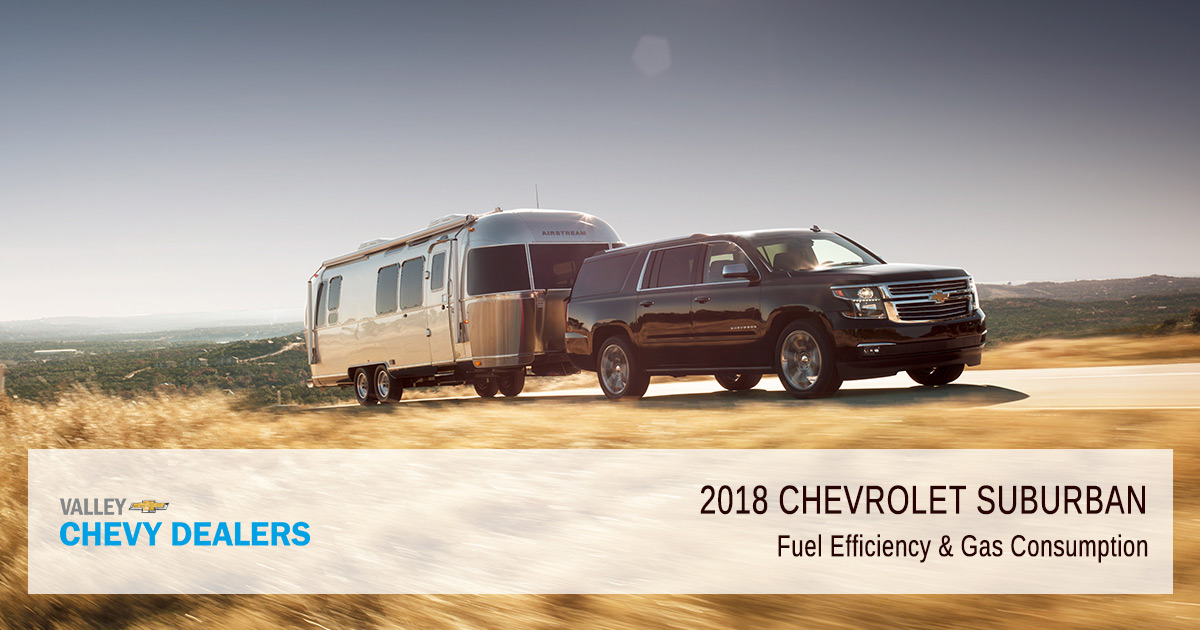 Compare the 2018 Chevy Suburban to its peers, and you'll quickly understand why it's at the top of the class for large SUVs. The segment is known for massive size, great hauling potential, and spacious accommodations. Even with a focus on being big and strong, the Chevrolet Suburban gas mileage is still acceptable. This is thanks in large part to responsible engineering on Chevy's part. For example, the throttle response has been fine-tuned to promote better fuel economy. The refined acceleration and a few other key adjustments yield a behemoth that can still tread lightly compared to its competitors; regardless of which trim level you choose, including LS and LT trims.
2018 Suburban Fuel Mileage
Considering its superior V8 engine and unbeatable towing capability, you might be surprised by how far a gallon can take you (and your passengers, luggage, and trailer) in the new 2018 Chevrolet Suburban. Nine people and all their gear can cruise past pump after pump with the peace of mind that you've got plenty of miles left in the tank.
2018 Suburban Fuel Efficiency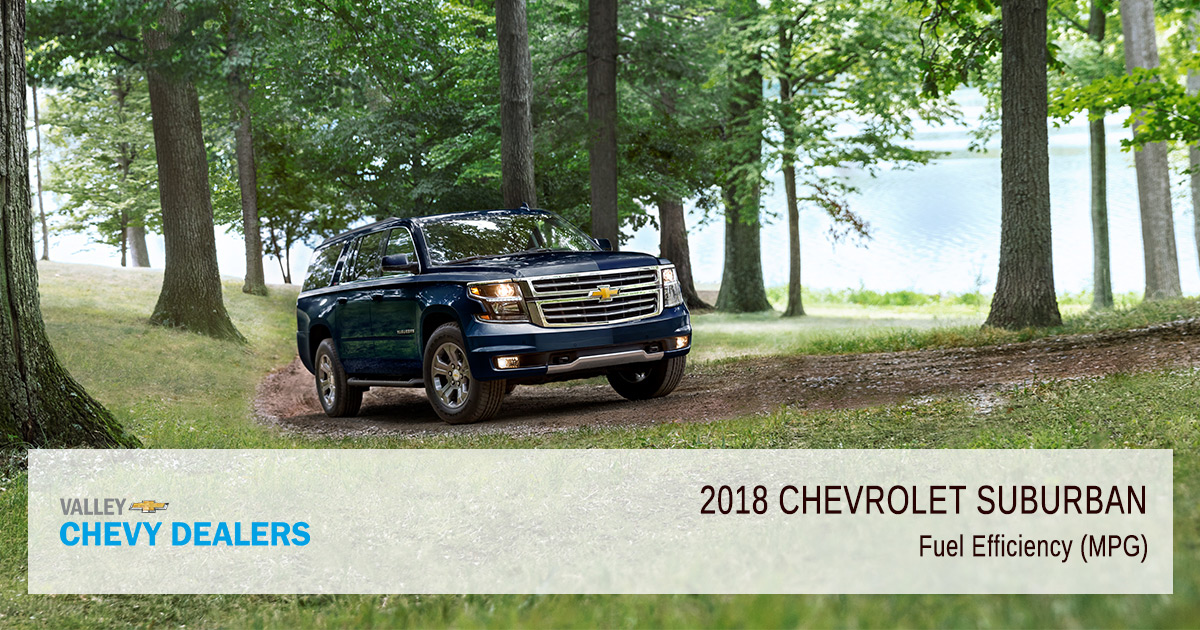 The U.S. Department of Energy is the official United States government source for fuel economy information, and they put the Suburban through the gauntlet to test its efficiency. The tests revealed surprisingly thrifty gas mileage from the eight-cylinder 5.3L engine, which delivers its impressive power to an automatic six-speed transmission. The EPA estimates for the two-wheel drive option are as follows:
23 miles per gallon highway
15 miles per gallon city
19 miles per gallon combined
Upgrading to the four-wheel drive, new Suburban shaves only one mile per gallon off of those numbers. The massive 26 gallon fuel tank gives the Suburban for 2018 a range of almost 500 miles at the rate of 19 miles per gallon combined, and this range increases on road trips with lots of highway drive time.
Test Drive a New Suburban in Phoenix Today
Sometimes you have to crunch some numbers before you buy a car, but the experience will always be what matters most. Get behind the wheel of Chevy's Suburban to see what a great performance you can receive for every gallon of gas. Ask about Chevy's 2018 RST model too! There are many reasons Suburbans are part of America's best-selling family of full-size SUVs, and fuel economy is only one of them. Test drive the new Chevrolet Suburban today at your local Phoenix area Chevy dealership. You'll know as soon as you start the engine that you've got everything you need.