2018 Chevy Silverado 1500 Reliability & Customer Satisfaction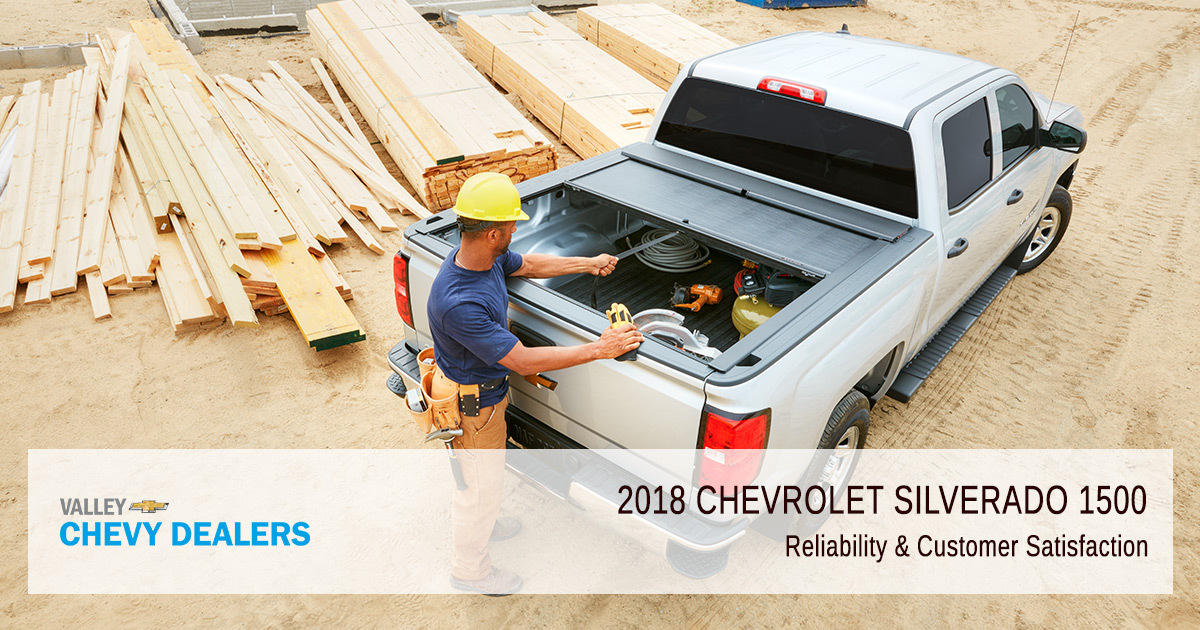 Drivers looking for their next pickup truck are often stuck in the Ford F150 vs. Silverado 1500 reliability debate. This makes sense, since everyone wants to be sure they go home with a reliable, high performing vehicle. When it comes to buying a truck, reliability is that much more important. You do not want to be stuck with a heavy or expensive load if your truck unexpectedly breaks down. Thankfully, when it comes to reliability, the newest Chevy Silverado shines - no matter which trim option you go with.
2018 Silverado 1500 Part & System Ratings
Reliability is generally determined after years of continuous use. Those cars that hold up well, without requiring frequent and expensive repairs, are deemed to be reliable. Obviously, this makes it hard to tell if a 2018 model has long-term reliability. This is where ratings by JD Power and Associates come in. They review data from prior years, study features introduced in current models, and come up with a predicted reliability rating.
In addition to these ratings, other organizations often assign their own, taking the JD Power and Associates rating into consideration. In almost all reputable reviews, including JD Power scores, Chevrolet's Silverado performed consistently well, receiving four or four and half stars out of five on nearly all tests. This puts it above many other trucks in its class, including the Ford F150.
2018 Silverado Reliability Ratings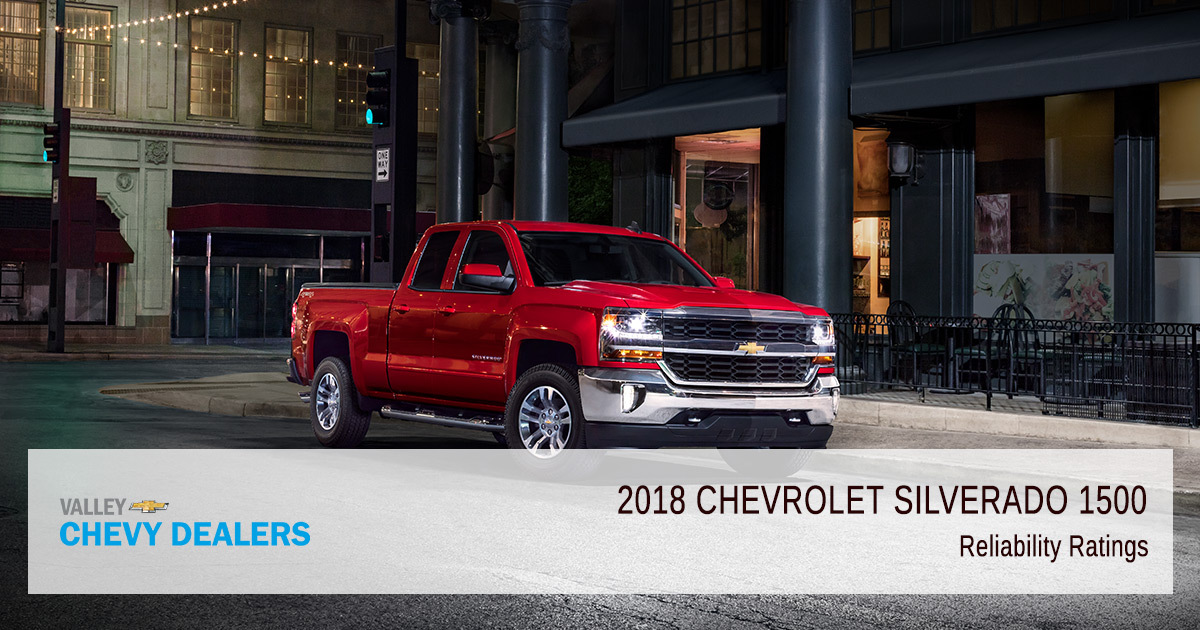 Drivers tend to praise the Silverado for its durability, mileage, and performance. In fact, most complaints are about older models, such as the 2013 and 2014 ones. Common engine issues have been corrected with improved acceleration. Most drivers agree that as long as you continue to bring the vehicle in for regular maintenance as is advised, the truck runs well for a long time.
Minor complaints about the seat function have been noted, especially relating to the automatic adjustment being sticky. Drivers tend to fix this problem on their own, oiling the mechanism, without the need to bring the truck in for costly repairs.
2018 Silverado Overall Owner Satisfaction
Consumer reviews are overwhelmingly positive, with many people praising the comfort, performance, reliability, and value. The crew cab has lots of room for passengers, making it a great truck for use with the family or for work. In addition, drivers report feeling safe and comfortable while on the road, knowing that the 2018 Silverado is not likely to break down unexpectedly.
See also:
How Does the 2018 Silverado 1500 Compare to the RAM 1500?
2019 Silverado 1500 Revamped to Give More Oomph
Test Drive the New Silverado 1500 in Phoenix Now
If you are still wondering if the lastest Silverado is reliable, come into your friendly Chevrolet dealership to test drive one today. You can speak with a sales representative to learn more or you can get behind the wheel to experience the new Silverado reliability for yourself. You can't go wrong with any of Chevy's Silverado trucks.