2019 Silverado 1500 Revamped with Less Weight & More Oomph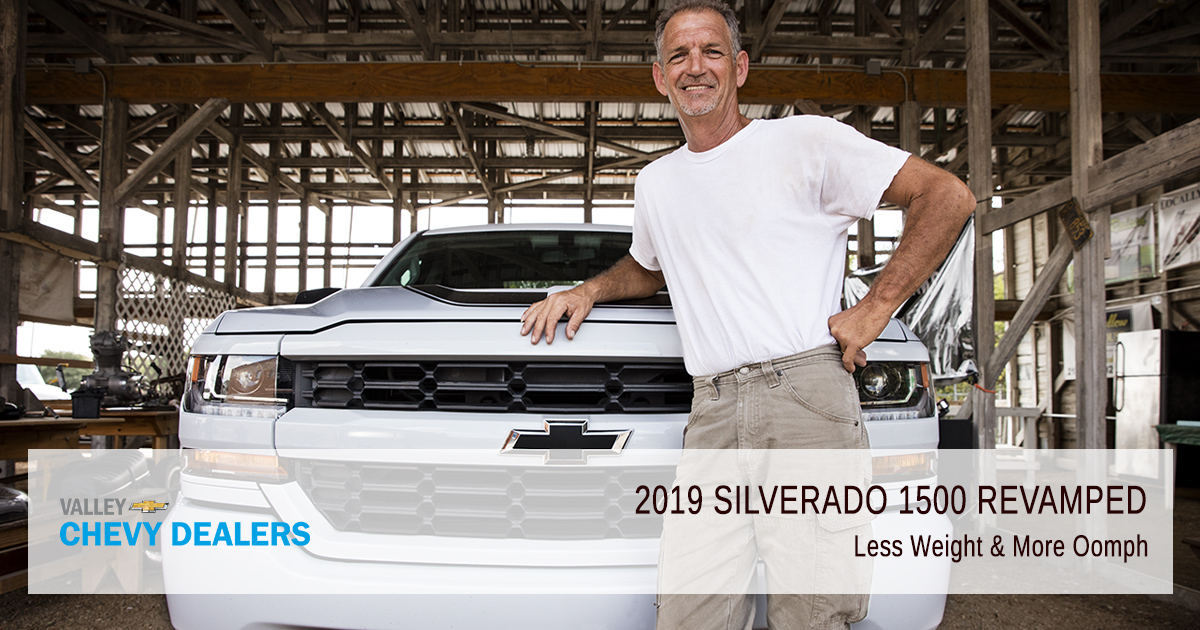 The race for the ultimate pickup truck is heating up like it never has before. Ford has unveiled its plans for its line of F series pickups, RAM is making big moves of their own, and Chevrolet has let it be known that in 2019 their line of Silverados will be getting a major overhaul; though this Big 3 member hasn't revealed everything Chevy's pickups will be capable of, leaving enthusiasts wanting more and competitors scrambling to keep up. Below is an overview of the 2019 Silverado 1500, including pictures, specs, and pricing info.
The Silverado is the best-selling vehicle for General Motors, and is the second-best-selling vehicle in the U.S., behind Ford's F-Series pickup, same as it's been for the last 41 years. And because the sales gap between the F-Series and Silverado is widening, Chevrolet is looking to lure more buyers with its freshly minted 2019 Silverado.
Cards we know Chevy is playing include more aggressive styling, putting the truck on a 450-pound diet, adding interior and cargo space, and introducing new fuel-saving powertrains and convenience features.
With the 2019 Silverado, Chevrolet has turned up the wick on styling. Compared to the slab-sided, rectilinear F-150, not to mention the slab-sided, rectilinear Silverado it is replacing, the new 2019 Chevy truck is more animated, with an upward-thrusting front-end design, muscular bulges over the wheel wells and strong shoulders.
A 3.9-inch longer wheelbase, combined with just 1.6 inches of increase in overall length, changes the Silverado's proportions, helping push the wheels out to the corners a bit. A taller roof nets increased headroom and enables a higher driving position.
Same Cab Configurations
Buyers will have the same cab configurations with their 2019 1500 - two-door (aka Regular Cab), four-door (aka Double Cab), and four full-size doors (aka Crew Cab).
Some other additions Chevrolet has made to the Silverado 1500 include approximately three inches more of legroom, more storage under rear seat, and a longer wheelbase.
2019 Silverado Engine Options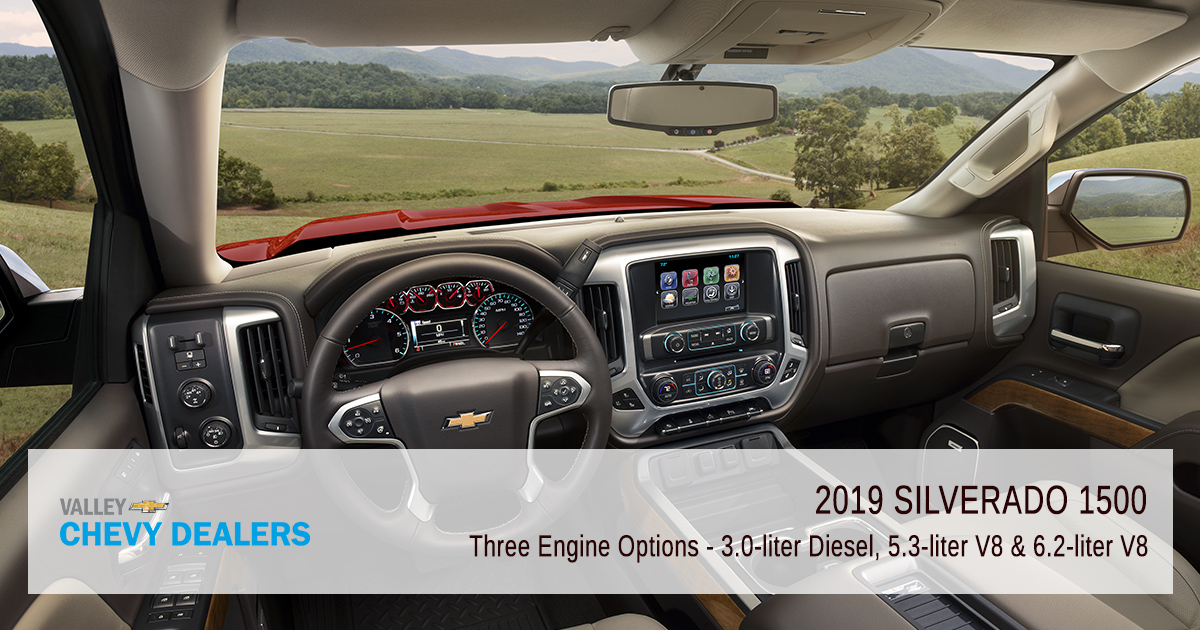 While it's not certain Chevy will use the following engines, many industry insiders believe they will include the V8 small-block options with Dynamic Fuel Management - fuel-saving cylinder deactivation system that idles as many as seven of the cylinders at a time if they are not needed. The 5.2-liter and 3.0-liter diesel will be equipped with GM's all-new 10-speed automatic transmission that, surprisingly enough, was co-developed with arch nemesis Ford.
3.0-liter Inline-six Turbo-diesel
5.3-liter Small-block V8 (Reworked for 2019 Models)
6.2-liter Small-block V8 (Reworked for 2019 Models)
2019 Silverado Price
While pricing has yet to be released for the 2019 1500s, the following is an estimate on how much the base price will be.
2019 Silverado Regular Cab Price: $29,000 - $34,000 (est.)
2019 Silverado Double Cab Price: $33,000 - $38,000 (est.)
2019 Silverado Crew Cab Price: $35,000 - $40,000 (est.)
Information in this article was first seen in the following NY Daily News article.