2018 Chevy Malibu Fuel Efficiency & Gas Consumption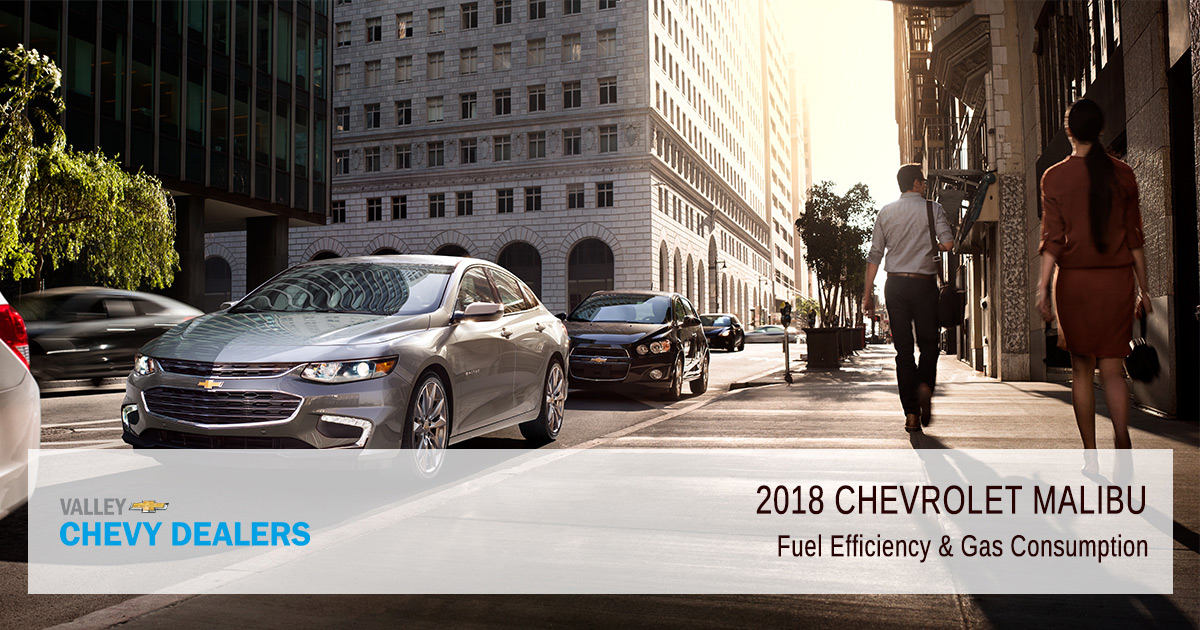 Look into how the 2018 Chevrolet Malibu stacks up to the competition, and you'll find a midsize car that can go anywhere and do anything. It provides both sporty and luxurious features, and offers drivers a smooth ride at any speed. The artfully sculpted exterior gives the car a sleek appearance as well as superior aerodynamics. These aerodynamics help the Malibu achieve great mileage, which makes this car a great choice for anyone who wants to spend less time and money at the gas pump.
2018 Malibu Fuel Mileage
Good fuel efficiency is one of the Malibu's main draws. It offers some of the highest mileage available from a mid-size car. Even with its classic gas engines, the Malibu is relatively easy on the gas tank. However, different trim options have different sized engines; which does play a role in regards to efficiency. Once you upgrade to the hybrid option, you really start to see how efficient the Malibu can get. It's one of the most efficient vehicles that wasn't specifically designed to be a gas-saving hybrid.
2018 Malibu Fuel Efficiency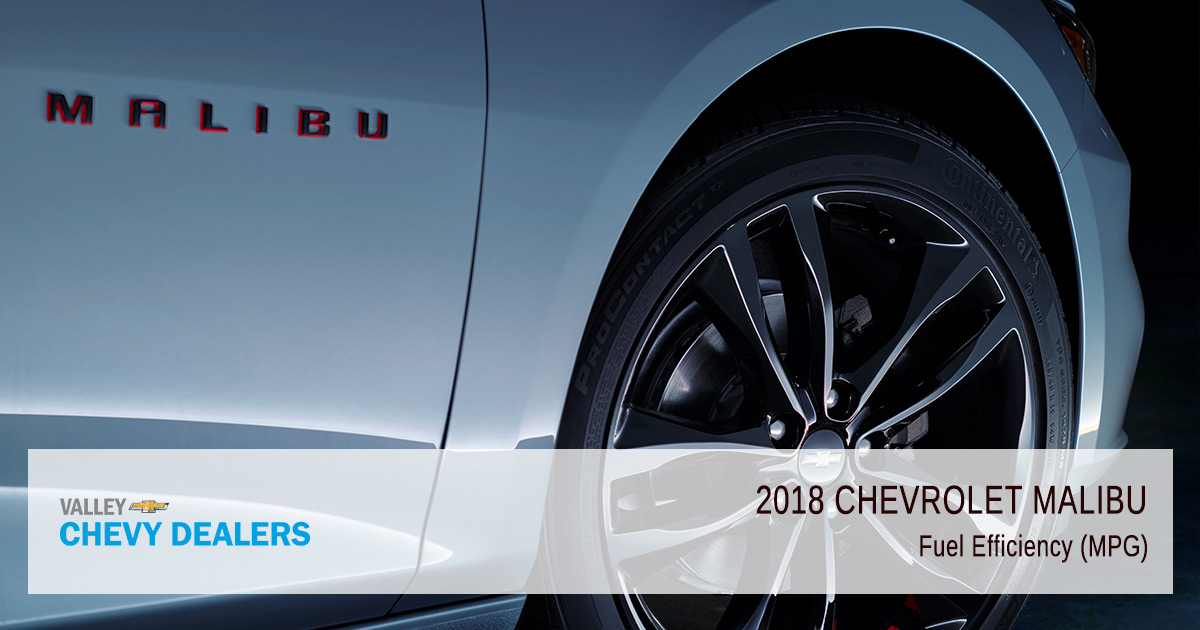 Consumer Reports estimates that the Malibu LT sedan already does well on fuel with the four-cylinder engine and six-speed automatic transmission. This model gets up to 41 miles per gallon highway, 19 city, or 21 combined. The cruising range is 370 miles for a 13 gallon tank. At 12,000 miles per year, Consumer Reports estimates fuel consumption of 420 gallons, which will set drivers back roughly $1,005.
Malibu Hybrid Fuel Consumption
If drivers want to opt for the 2018 Hybrid Malibu, they will see even better fuel economy. The hybrid gets 49 miles per gallon highway and 33 city miles per gallon for a combined 41 MPG as estimated by Consumer Reports. These numbers provide a cruising range of up to 535 miles on a 13 gallon tank. Malibu Hybrid drivers will only use about 290 gallons per year while driving the standard 12,000 miles, which costs about $700 by Consumer Reports' estimates. At that rate, drivers only have to fill up less than every other week on average.
Chevrolet Malibu Infographic (2018)

Share Our 2018 Chevrolet Malibu Infographic On Your Site
Test Drive a New Malibu in Phoenix Today
The best way to see how much the new Chevrolet Malibu gives drivers per gallon of gas is to drive it yourself. Find your local Valley Chevy dealer to take a test drive today. Choose the hybrid model, and you'll be amazed by how little the fuel gauge moves over the course of your drive.