2017 Chevrolet Silverado 1500 MPG & Fuel Economy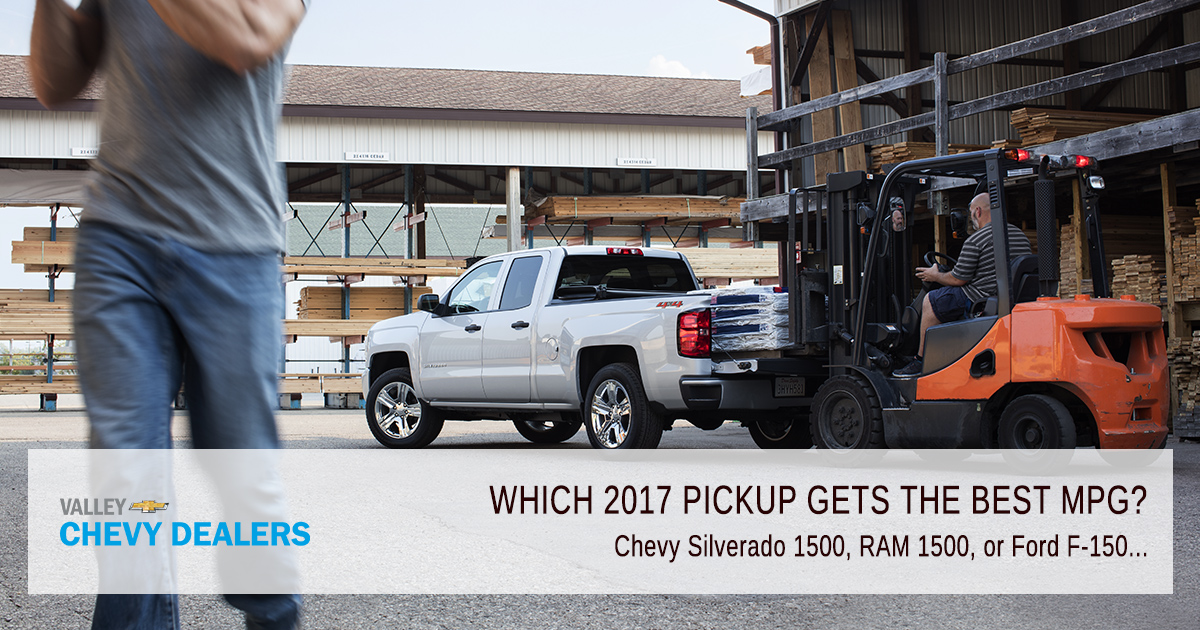 The 2017 Chevrolet Silverado 1500 sets the industry standard for fuel-efficient full-size pickups, providing you with a variety of options that give you top-of-the-line fuel economy without skimping on the capabilities you desire in a pickup.
Silverado 1500 MPG & Fuel Numbers
If you have your eye on a new pickup truck, the Silverado excels in nearly every major category; including towing capacity and miles per gallon.
Who Gets the Best Gas Mileage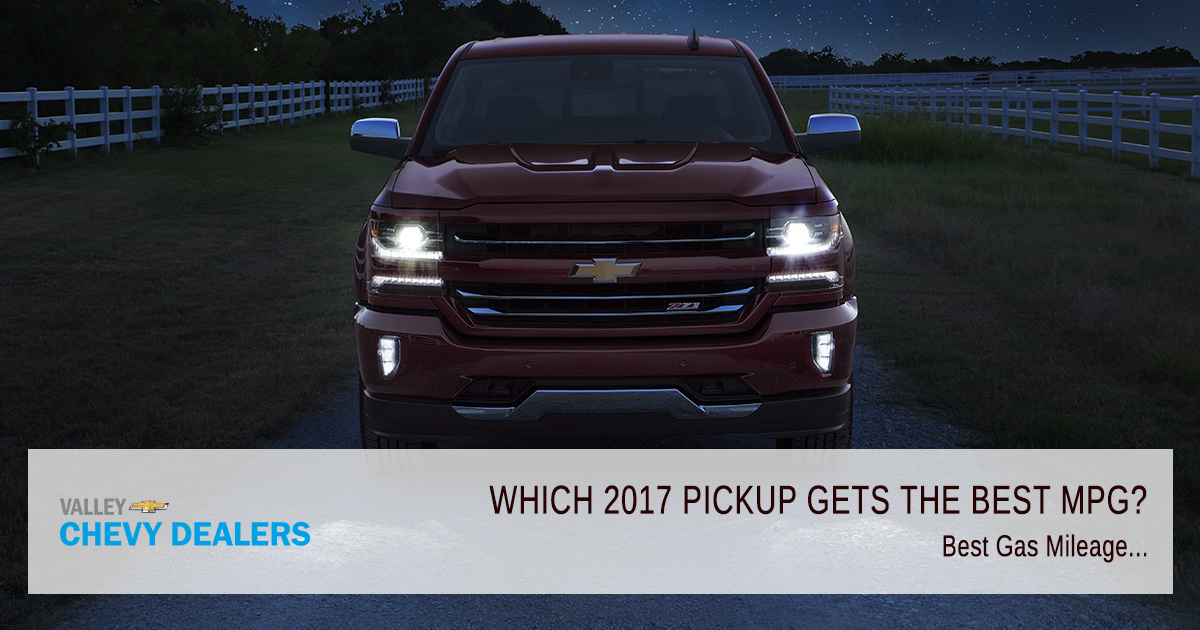 The Chevy Silverado mileage available from the 4.3-liter V6 engine – which is standard in most trim levels, with the exception of the LTZ Z71 and High Country trims – is estimated by the EPA to reach 18 miles per gallon in the city and 24 on the highway. This impressive economy does not diminish the towing capacity that the Silverado is known for. The 4.3L V6 engine boasts an impressive towing capacity of 7,600 pounds, giving you the power you need to get your RV to Flagstaff or boat to Lake Powell while reducing the time-consuming and wallet-shrinking stops at the pump.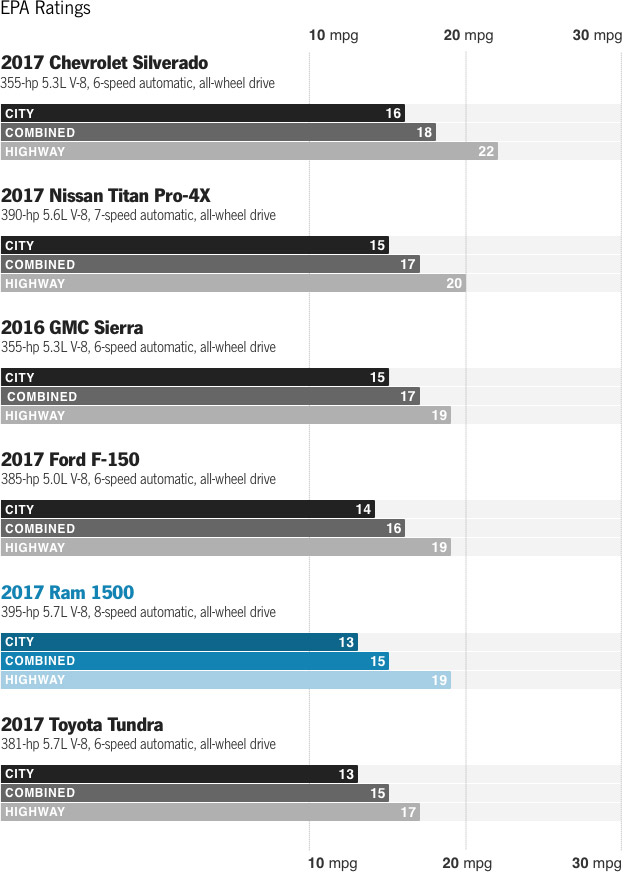 Source: Car and Driver
Even with more power, the Chevy Silverado fuel economy is still impressive. The 5.3L V8 engine increases towing capacity to 11,100 pounds without taking much of a dip in economy, its estimated mileage being up to 16 mpg in the city and 23 on the highway (22 according to Car and Driver).
Fuel Economy
Let's see how this translates to annual fuel cost. According to AAA, the average price for gas in the country is $2.47 per gallon.
The U.S. Department of Transportation estimates the average miles driven per year is 13,476. Estimating a typical 60/40 split between city and highway driving, the annual fuel cost for the 5.3L V8 engine is about $1,739, which is a savings of $390 per year when compared to the comparable Ram 1500's estimated 13 mpg in the city and 19 on the highway.
Test Drive a New Silverado 1500 Today!
So stop by one of our many conveniently located Chevy dealerships in Phoenix to test drive your Chevy Silverado 1500 today. Our knowledgeable teams will help you pick out the perfect Silverado to help you find new roads. With Chevrolet's legacy as the most dependable, longest-lasting pickups on the road, the best-in-class Chevy Silverado mileage and nine available trims, we're certain that there is a Silverado perfect for you.
Save