2021 Silverado LS vs. LT Models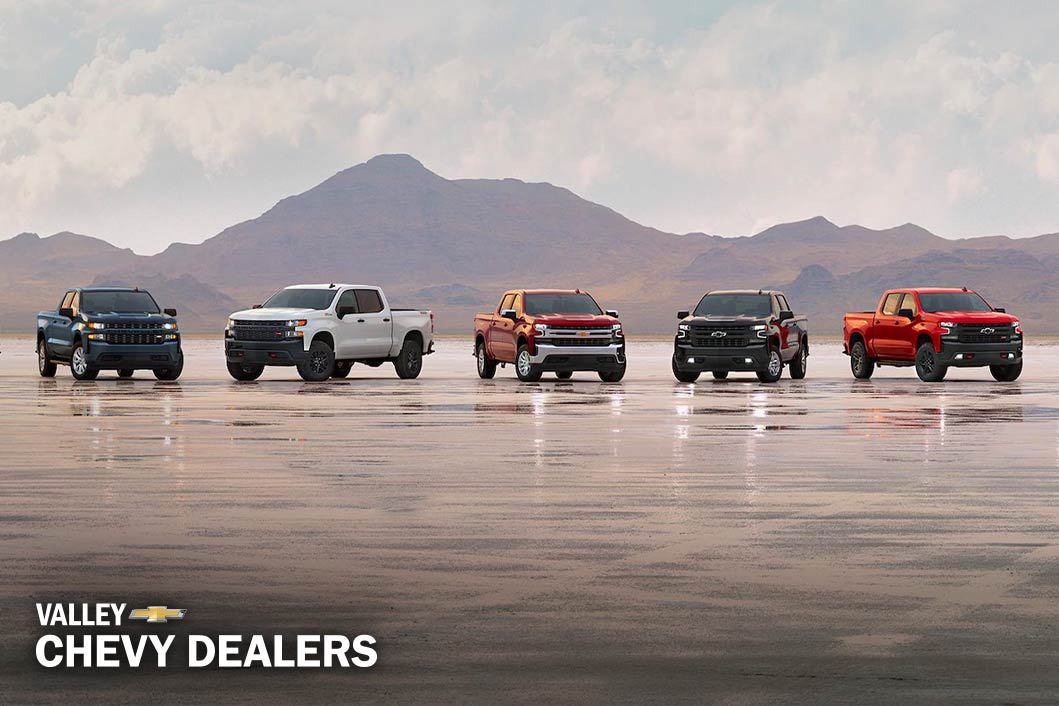 A few years ago, drivers were curious about the difference between LS and LT Silverado trim levels. Since then, though, the Chevy Silverado LS level has been discontinued. 
The good news for truck enthusiasts is that the 2021 Silverado is still available with plenty of different options and packages. When you want to buy a new 2021 Chevy Silverado 1500, you can choose any of the following eight trim levels to match your needs and budget:
2021 Chevy Silverado Work Truck (WT)

2021 Chevy Silverado Custom Trim Level

2021 Chevy Silverado LT

2021 Chevy Silverado Custom Trail Boss

2021 Chevy Silverado RST

2021 Chevy Silverado LTZ

2021 Chevy Silverado LT Trail Boss

2021 Chevy Silverado High Country
Each one of these choices serves as a prime example of the way the new Silverado earns its reputation for excellence. This legendary American brand is known for making great trucks, so it's all about selecting the trim level that matches your lifestyle most precisely. This Chevy truck guide compares each of the eight Silverado trim levels to help drivers pick the best pickup for their needs.
One thing all of these trim levels share in common is that they're built on a solid Chevrolet powertrain. Simply put, this brand makes vehicles that can tackle tough jobs and last for a long time. Even compared to other trucks at the head of the class, the Silverado comes with a wider variety of options and gives drivers plenty of ways to customize. Compare the trim levels one at a time before moving on to select options packages.
2021 Silverado 1500 Work Truck Vs. Custom
Even at the base level, the 2021 Silverado WT is a force to be reckoned with. It comes with two engine choices:
4.3-Liter V6 Gas
5.3-Liter Turbo V8
From there, drivers can choose either a six-speed automatic transmission or an eight-speed automatic transmission. As far as the drivetrain, both rear-wheel drive and four-wheel drive are available. Once you've thought about function, choose from a variety of cab configurations to get the right form for your needs.
There are a variety of features available, too. Front and rear park assistance is available on all new Silverados, though it only becomes standard for the LTZ and High Country trim levels. The Durabed comes with a best-in-class 89.1 cubic feet of standard cargo space, and the 12 standard tie-downs are double what you'd get from another truck. Upgrade to the Custom trim level to get 20-inch silver aluminum wheels, remote keyless entry, heated mirrors, and cloth seat trim.
2021 Silverado Custom Vs. LT
There are a few things you'll notice as soon as you get into the cabin of the 2021 Silverado LT, but the most important difference might not become apparent until you step on the gas. The 2.7-liter inline-four engine produces better horsepower at 310, and it also manages to return greater efficiency with 21 miles per gallon combines. It deserves great looks to go with its impressive performance, and four new exterior color options join the mix– drivers can choose from 13 paints ranging from a classic black to a flashy orange.
2021 Silverado LT Vs. Custom Trail Boss
It wouldn't be right to name a truck "Trail Boss" unless it had some serious capabilities. The 2015 Silverado Custom Trail Boss delivers with all-wheel drive and choices between three powerful engines. The 285 horsepower V6 comes standard, but drivers can also upgrade to a 5.3-liter V8 with 355 horsepower or a 6.2-liter Turbo V8 with 420 horsepower. A two-inch factory suspension lift with the Z71 Off-Road Package, all-terrain tires, and automatic locking rear differential complete the design of this formidable off-road vehicle.
2021 Silverado Custom Trail Boss Vs. RST
Upgrading to the Silverado RST trim level opens a lot of doors. Choose from four engines offering different benefits:
2.7-Liter Turbo inline-four With 310 Horsepower

3.0-Liter Turbo Inline-Six Diesel With 277 Horsepower

5.3-Liter Turbo V8 With 355 Horsepower

6.2-Liter Turbo V8 With 420 Horsepower
With options like those, drivers can find the combination of power and efficiency that matches the task at hand. Comfortable heated front seats make the ride more comfortable, and fog lights give this truck a refined appearance.
2021 Silverado RST Vs. LTZ
The 2021 Silverado LTZ comes standard with a 355 horsepower 5.3-liter V8. That engine gets up to 20 combined MPG with a 4x2 drivetrain and 18 combined MPG when coupled with the 4x4 drivetrain. Alternatively, drivers can upgrade to the Turbo Diesel I6 or the massive 6.2-liter Turbo V8. Driver and passenger lumbar support will keep you comfortable after a long day of work or on a short trip into town. Leather seat trim and UltraSonic Parking assist take luxury and convenience to the next level.
2021 Silverado LTZ Vs. LT Trail Boss
As focus returns to the trail, it's not hard to see why this truck comes with either of the two V8 engines available in the new 2021 Silverado. The cloth seat trim will be easier to clean than leather when dirt makes its way from the trail to your cabin, but the interior is still sophisticated. 18-inch black aluminum wheels will look just as mean in downtown Phoenix as they do when you're kicking up dust in the desert. 
2021 Silverado LT Trail Boss Vs. High Country
The High Country is the cream of the crop, and Chevrolet's engineers pulled out all of the stops for this top of the line pickup truck. 20-inch machined aluminum wheels with painted accents give this vehicle a solid foundation while also setting a stylish tone. Leather seat trim makes the cabin indulgent and comfortable, especially for the driver and front passenger, both of whom have seats with lumbar support. 
Deluxe features like the powered tailgate make it easier than ever to work smarter without breaking from a tradition of rugged capabilities. The navigation and UltraSonic parking assistance features leverage technology to turn this trim level into a modern marvel. Such a combination of gritty work ethic and refined taste make the Silverado High Country a vision of the American dream.
2021 Silverado Special Editions
If you're looking for something that will grab even more attention, consider one of the special editions:
LT Trail Boss Midnight Edition – The badging, emblems, bumpers, grille, assist steps, exhaust tips, and wheels are all blacked out. High-intensity LED headlamps light the way, and a two-inch suspension li
ft enhances off-roading.

RST Rally Edition – Rally stripes and other bold design features create a bold look to match the performance.

Custom Rally Edition – The rally stripes and upgraded badging are available again with this package.
Choosing the Best Silverado Trim Level
There is no shortage of ways to make this truck your own. From innovative rear-seatback storage compartments to a head-up display, the 2021 Silverado can be set up unlike anything else you've ever driven. 
A test drive is worth a million words, so that's the best way to see what all the praise is about. Find your local Valley Chevy dealer to experience this truck in person.