Weekend Trips from Phoenix
8 Weekend Destinations Driving Distance from Phoenix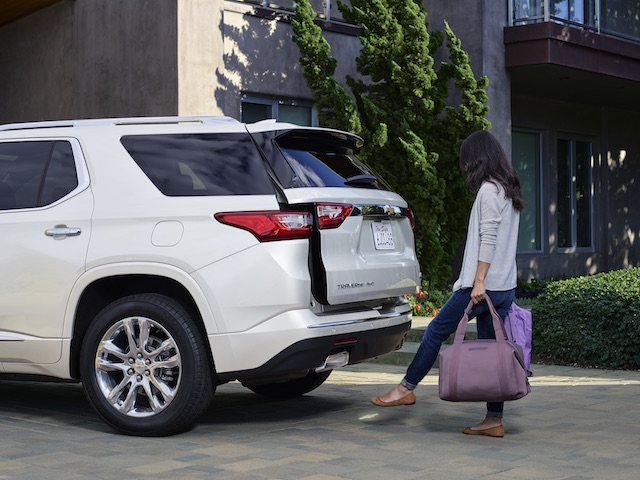 When fall break rolls around in October, you could just sit at home and veg out… or you could do something a little more exciting. Fall break may just be a long weekend, but those extra couple days make plenty of time to explore your home state and to visit those places you've always taken for granted.
Take a Break this Weekend
This guide features eight family-friendly road trips from Phoenix that will take you to see some of the state's most popular and lesser-known wonders.
---
Bisbee AZ
Bisbee is a quaint little town just a little over three hours south of Phoenix. Once here, you'll find history preserved in the form of historic buildings and beautiful abodes tucked into the hillside. The town's residents pay homage to its mining roots by hosting mining tours and haunted ghost tours. For the beer lovers, there's even a history-inspired brewery: Old Bisbee Brewing Company.
Travel Time: 3 hours 20 minutes from Phoenix
---
Antelope Canyon AZ
If you're a family that likes to get fit together, take a hike through Antelope Canyon, a canyon comprised of picturesque rock formations that were formed millions of years ago. The swirling sandstone formations are a photographer's dream in and of themselves. However, when the light hits just right and sends beams of red light bouncing off the wave-like structures, the canyon becomes a must-see natural wonder.
Travel Time: 4 hours 20 minutes from Phoenix
---
Painted Desert AZ
Arizona is truly a work of art, evident in its countless geological wonders. Painted desert is another must-see and is characterized by a vast landscape of rocks in every color. When you're amidst the deep purples, vibrant oranges, and fiery reds, you'll feel as if you have been transported into a painting. In addition to being a work of art, the painted desert is a piece of history as well, as it was formed over millions of years.
Travel Time: 3 hours 40 minutes from Phoenix
---
Grand Canyon AZ
If you have yet to visit the Grand Canyon in your time in Arizona, you're missing out. The canyon is not just a natural wonder, but one of THE seven natural wonders of the world. Nearly 1,500 meters deep and spanning a 276-mile area, this gorge is one of Earth's greatest on-going geological spectacles.
Research suggests that its formation began over two billion years ago and that it took six million years to create. While you won't have any trouble spending hours staring at the splendor, if you do happen to get bored, the canyon boasts plenty of activities, including hiking, donkey riding, and even rafting.
Travel Time: 3 hours 15 minutes from Phoenix
---
Sedona AZ
If you need a break from Phoenix's oppressing heat, head north to the artsy town of Sedona. The landscape is, again, a sight to behold, with towering red rock buttes, pine forests, and steep canyon walls, but the town itself is also worth exploring. Somehow, this northern pocket of AZ has become a spiritual mecca, and within its borders, you will find healers, artists, and everything in between. Shop, dine and stay at one of the town's many quaint establishments or if you're thirsty for adventure, set up camp in the desert and spend your days biking, hiking, or kayaking the numerous water and land trails.
Travel Time: 2 hours from Phoenix
---
Flagstaff AZ
Two hours in the other direction you'll find another fascinating retreat and destination where time seems to move slower and the people seem to be more at one with the land. At an elevation of 7,000 feet, Flagstaff sits among one of the world's largest ponderosa pine forests. Hikers, bikers, runners, and rock-climbers seek refuge from the blistering heat year-round in this mountain town, while skiers and snowboarders flock to the area in the winter to play in the powder.
Travel Time: 2 hours from Phoenix
---
Monument Valley AZ
If you're willing to travel a little farther, head north until you're almost in Utah. Right at the border sits Monument Valley, an attraction characterized by iconic formations that have been featured in Hollywood films several times over the past hundred years. The rocks sit on Native American territory, which for visitors is an added bonus, as local Native American guides give detailed tours about the region and its history.
Travel Time: 5 hours 10 minutes from Phoenix
---
Puerto Peñasco, Sonora, Mexico
If you have your passport, it's worth traveling in the other direction, to the south of the Mexican border to a little beach town called Puerto Peñasco. Also known as "Rocky Point" in English, this coastal town features some of the best snorkeling, diving, kayaking, fishing, and swimming on all of the West Coast. In addition to being closer than the closest American beach town, Puerto Peñasco is affordable. Eat, drink, and shop to your heart's delight but without breaking the bank.
Travel Time: 3 hours 30 minutes from Phoenix
---
Get Yourself the Right Vehicle for the Trip
Prepare for your fall weekend road trips and invest in a vehicle in which you can travel in comfort. Find your local Chevrolet dealer to test drive reliable vehicles that will take you, your family, and friends on all of your adventures.