Key Facts about the 2017 Chevy Impala's Engine
The Chevrolet Impala for 2017 has two available engine options for car buyers to consider. The Impala's LS and LT trim packages both come standard with a 2.5-liter, 4-cylinder engine, while the Premier package comes with a 3.6-liter V-6. Both engines are paired with a six-speed automatic transmission.
2017 Impala Engine Options
If you're looking to buy a new Chevrolet Impala, here are the two engine options you have to choose from.
4-cylinder 2.5-liter Engine
The 2.5L IKW engine is an inline 4-cylinder, made primarily of cast aluminum, with dual overhead cams and variable valve timing to provide the optimum balance of power and fuel economy, and is the stock Chevy Impala engine. As part of the General Motors line of
ECOTEC engines
, the IKW in the Chevy Impala is engineered to consume as little fuel as possible under everyday use conditions. It does so in a number of ways, from adjusting the timing during acceleration and cruise speeds to using "start/stop" technology that momentarily turns off the engine when the vehicle is at a complete stop, such as at a stoplight. Additionally, like all ECOTEC engines, it's capable of running on pure gasoline or on
E85 ethanol
. The IKW engine puts out an SAE-rated 196 horsepower and 186 foot-pounds of torque.
V-6 3.6-liter Engine
The
3.6L LFX engine
is a V-6, also with dual overhead cams and variable valve timing. While it lacks the "start/stop" functionality of the IKW, it does offer some distinct features of its own.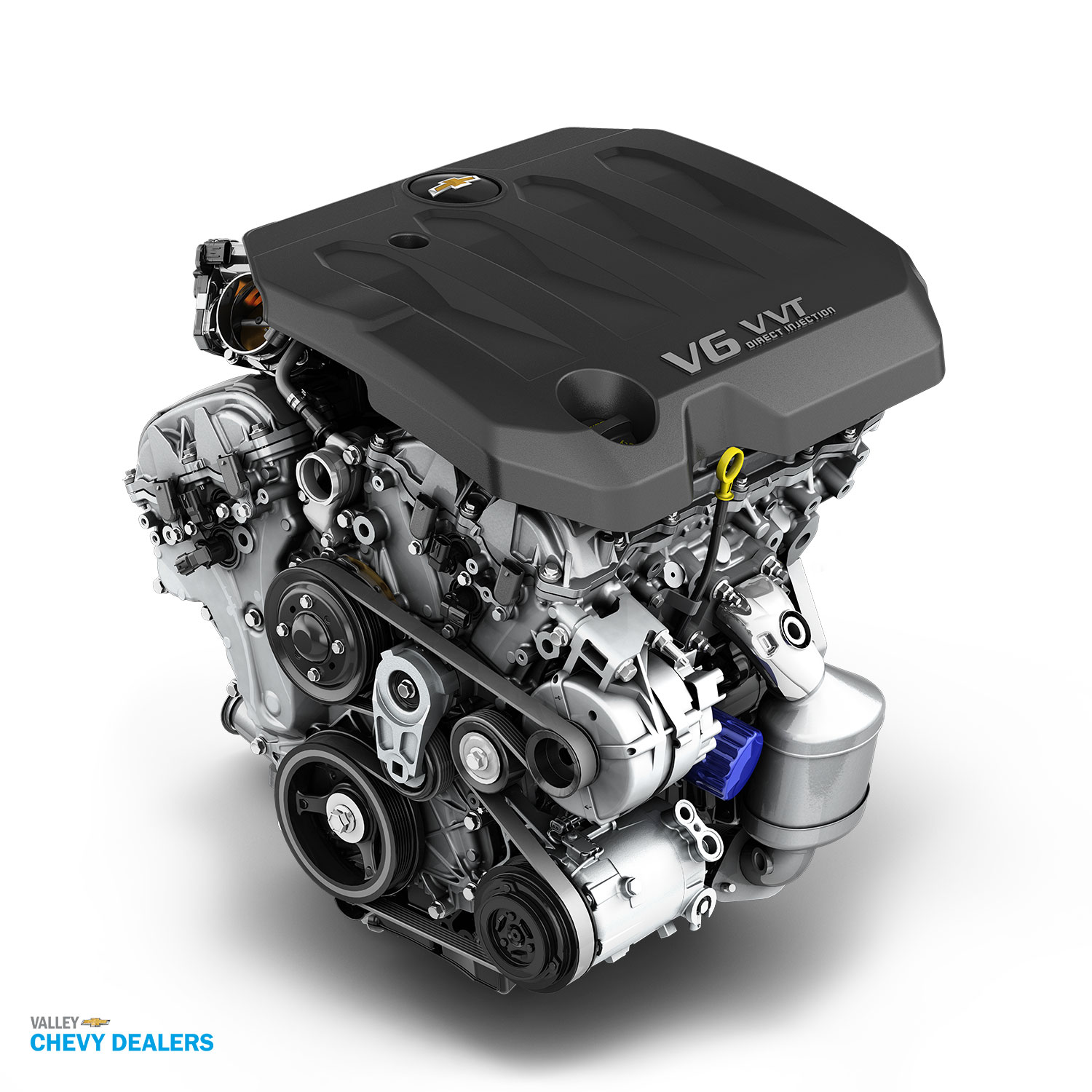 The exhaust manifolds, for example, are integrated into the cylinder head, creating a number of direct and indirect benefits for fuel consumption, such as lighter weight and quicker reactions from the catalytic converter. The cylinders are all direct injected, allowing for a much leaner fuel mixture that produces equivalent amounts of power to more traditional port injection systems. Like the IKW, the LFX is capable of using gasoline and E85 for fuel, but a variant version also allows the vehicle to use compressed natural gas as a fuel source. The
LFX engine
puts out an SAE-rated 300 horsepower and 262 foot-pounds of torque. No matter which Chevrolet Impala engine size you choose, you'll be pleased by the available power and fuel economy. Stop by
your local Valley Chevy dealer
to see a great selection of 2017 Chevrolet Impalas for sale.