Chevrolet Dealer - Coolidge, AZ
Chevy Dealer Near Me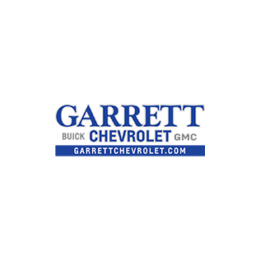 Address:
Garrett Motors Chevrolet – Coolidge, AZ
197 N Arizona Boulevard
Coolidge, AZ, 85128

Phone:
Click to call: 5207235401
Visit Website
Browse Inventory
About Us
Garrett Motors became a Coolidge Chevy Dealer in 1984 and is proud to provide its community with first-rate vehicles and services. Whether you're trying to find the right car, need assistance with financing, or bringing your truck in for maintenance, the Garrett Motors staff is ready to help. Open Monday through Saturday, this dealership values your time and is determined to wow you with how simple and convenient buying a car can be.
The Garrett Motors Team
Keeping Garrett Motors running smoothly requires a dedicated team, and luckily this dealership can boast the best of the best. The customer service department is eager to address any of your questions or concerns and spends their time trying to make the process of buying a car a little easier for new buyers and return customers alike. The sales consultants are knowledgeable and prepared to assist you in finding the perfect vehicle for your needs. Should you need any work done on your car or truck, the service crew is here to get you back on the road in no time.
Coolidge Location Details
Located at Arizona Boulevard and Pinkley Avenue, Garrett Motors is known as a Coolidge Chevy Dealer but also serves nearby areas. Residents in Florence, Casa Grande, and San Tan Valley are welcome to stop by to purchase cars, get an oil change, or have brake maintenance done on their vehicles.
Directions: You can reach the Garret Motors dealership from Interstate 10 by turning east on Exit 185. This will take you to the AZ-387 North. From there, turn right onto AZ-87 South. Then turn right onto North Arizona Boulevard, drive past the McDonald's, and the dealership will be on the left.
Hours of Operation:
Garrett Motors offers several services, which have different hours.
Sales Department Hours:
Monday – Friday:  8:00 a.m. – 6:00 p.m.
Saturday:                   8:00 a.m. – 5:00 p.m.
Sunday:                      Closed
Parts Department Hours
Monday – Saturday:   8:00 a.m. – 5:00 p.m.
Sunday:                              Closed
Service Department Hours:
Monday – Friday: 7:30 a.m. – 5:30 p.m.
Saturday:                8:00 a.m. – 5:00 p.m.
Sunday:                     Closed
Chevy Financing
Looking to finance your new vehicle but unsure if your credit is good enough? This Coolidge Chevy Dealer offers an approval program specifically designed for buyers who may have no credit or bad credit. The Credit Approve Now Program, also known as CAN, focuses on getting you affordable monthly payments on a low-interest loan, so you can get the car you need without breaking the bank. The finance team is happy to work with you, whether you're just establishing your history or trying to rebuild your credit.
If you're looking for a loan amount estimate, you can also consult the pre-applying application on the Garret Motors website. In just a few minutes, you can get a no-obligation approximate figure before you even set foot at the dealership.
Chevy Trade-Ins
If you already own a vehicle but are looking for an upgrade, a trade-in can be a great way to put your old car's value toward your new model. If you'd like an estimate of your trade-in's worth, you can consult the trade-in value form available online, which uses Blue Book® to determine an amount.
Pre-Owned Chevy's Coolidge
If you're not in the market for a brand-new vehicle, this Coolidge Chevy Dealer also offers pre-owned models, including certified pre-owned. You can find recent models in excellent condition that have undergone a thorough inspection to assure you're getting a reliable ride, and rest easy with a warranty covering 3,000 miles/3 months for eligible vehicles.
Chevy Service Department Coolidge
Whether you're in need of repairs or just looking for an oil change, Garrett Motors' team of skilled technicians are happy to service your vehicle. You can also purchase batteries, tires and other car parts. Need to schedule an appointment? Schedule an appointment online for added convenience.
Visit Website
Browse Inventory