Chevrolet Dealer - Phoenix, AZ
Chevy Dealer Near Me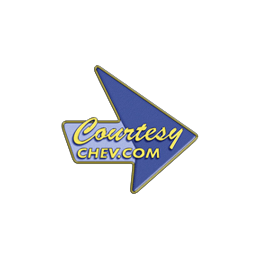 Address:
Courtesy Chevrolet – Phoenix, AZ
1233 East Camelback Road
Phoenix, AZ, 85014

Phone:
Click to call: 6023591354
Visit Website
Browse Inventory
About Us
Phoenix Chevy Dealer
If you're looking for a new ride or a dependable service department to keep your current car running at peak condition, look no further than Courtesy Chevrolet. Our dealership and our smart, capable staff are part of the Valley Chevy family of dealerships serving the Phoenix area. With a full selection of new and used vehicles, including Certified Chevrolet models, we can help you find something that appeals to you.
Where to Find Courtesy Chevrolet Courtesy Chevrolet is located at 1233 East Camelback Road in Phoenix, near the intersection with N 12th Street. At our dealership, you'll find an extensive selection of vehicles of all kinds, which you can browse online at your leisure. The sales department is open seven days a week for your convenience. Here's a brief overview of the kinds of cars we have waiting for you on our lot:
• Trucks like the award-winning Silverado
• SUVs such as the Equinox, Tahoe, and Suburban
• Sports cars including the Camaro and the Corvette
• Sedans for the family such as the Malibu
• Great first-car options like the Spark, and Volt
Check in regularly for special offers and deals directly from General Motors as well as those directly from Courtesy. Take advantage of referral bonuses and specials for military service members, first responders, and more. If you have a car to trade in, you'll get a fast and fair assessment of your trade based on the Kelley Blue Book.
Chevy Dealer in Phoenix Service Department
If you're happy with the car you have, you still need a knowledgeable partner to keep it running at peak performance. The Service Department at Courtesy Chevrolet can take care of everything from routine oil changes and brake checks to major repairs and tires. Keep an eye on the Courtesy website for regular specials and rebate offers. When you're ready, you can schedule an appointment online with our certified professionals, and you'll get a quick reply to confirm the details.
If you prefer to do your own vehicle work, Courtesy can still help you get the job done. The dealership is an authorized GM dealer offering competitive prices and knowledgeable staff members who can help you find what you are looking for. Filters, brakes, lights, mirrors, and more are as close as your computer when you shop Courtesy's online parts department. The team at Courtesy hopes you never need it, but if you get caught up in an accident, the Collision Department can help you out. We'll take care of dealing with the insurance company, arranging for rentals or shuttles, and are committed to doing the work quickly and efficiently.
Chevy Financing Options in Phoenix
Courtesy Chevrolet works hard to help customers find financing that works for them. Zero down payment programs, loans with low and declining interest rates, and even options for those who have declared bankruptcy are just a few of the avenues to explore. No matter your situation, the team in the Financing Department will treat you with respect and care.
Accolades for Courtesy Chevrolet
In business since 1955 and family-owned for three generations, Courtesy Chevrolet has been named Chevy Dealer of the Year an impressive 15 times. Even more, telling is the rating of 4.5 out of 5 stars given to us online by more than 2,000 customers. Clients rave about the professional staff, timely and honest service technicians, and personalized care. For all your vehicle needs, keep Courtesy Chevrolet in mind. Whether you're buying, trading, or looking for service, this is the Phoenix Chevy dealer you want to do business with.
Visit Website
Browse Inventory