Chevrolet Dealer - Avondale, AZ
Chevy Dealer Near Me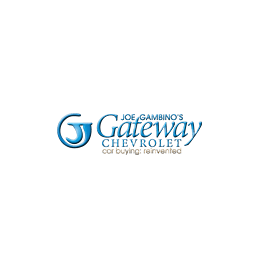 Address:
Gateway Chevrolet Avondale Chevy
9901 W Papago Freewy
Avondale, AZ, 85323

Phone:
Click to call: 6234281910
Visit Website
Browse Inventory
About Us
An Avondale Chevy Dealership with Heart
The premier Avondale Chevy dealer, Gateway Chevrolet has been a fixture of the community for almost 40 years. Our dealership has a rich history steeped in family, service and the best cars on the market.
Joe Gambino Sr., a native of Brooklyn, New York purchased the old Unser Chevy dealership in 1983. He named it Joe Gambino Chevrolet and the dealership has been family run and operated ever since. Joe's motto was that he wasn't happy unless his customers were happy. This ethos and our goal to be the car dealership you come to generation after generation is what makes our dealership a family affair.
Joe Gambino Chevrolet was renamed Gateway Chevrolet in the late 90s and moved into a state-of-the-art facility in 2002. Now helmed by Gambino's son Joe Gambino Jr., Gateway Chevrolet is primed to continue its tradition of excellence for generations to come in the Phoenix area.
What Gateway Chevy Offers
As the principal Avondale Chevy dealer, Gateway Chevrolet is fully stocked with every model of Chevy you have your heart set on. We offer both brand new cars as well as a program of certified pre-owned vehicles. Our team can also help you find out a trade-in value on your car if you would like to sell to the program.
In addition to car sales, we also offer service and auto parts. With our signature VIP Car Care Service, you can track all of your maintenance and schedule appointments in one easy to use online hub.
Whether you need an oil change or a brand new engine, our dealership has Chevrolet certified mechanics who can take care of your car from the moment you drive it off the lot to the day you're ready to trade it in for a newer model. Check our website to learn more about our many service specials or to schedule an appointment to have your car inspected.
Stellar Sales Team, Zero Pressure
As a family run business, Gateway Chevrolet's main goal is to forge relationships with our customers to ensure they get the best vehicle for their lifestyle and so that they feel comfortable visiting us whenever it's time for a vehicle upgrade. That's why our entire team takes a customer-centric approach to sales.
We know that everyone is unique and is coming to us at different stages of the car buying process. We will follow your lead and offer guidance to get you into the right car without making you feel pressured.
Avondale Location
You can find our Avondale Chevy dealer at 9901 Papago Fwy, Avondale, AZ 85392. We are in the Avondale auto mall located just a short 25-minute drive outside of Phoenix. For the best service, call us or schedule online. Otherwise, feel free to come down to the dealership to check out our inventory and ask questions.
Driving Directions
We are conveniently located right off Interstate 10 East if you are visiting us from Phoenix. If you're coming down from Glendale, you can take the AZ-101 Loop South. Our dealership is located at the Gateway Pavilions.
Let Gateway Chevrolet Help You Find New Roads
At Gateway Chevrolet, we not only want to help you find the perfect car for you and your lifestyle, but we also want you to be a customer for life. Our friendly sales team and service providers are ready to help you find your dream car and keep your car running with ease for years to come. Contact us today for a test drive or to schedule maintenance on your vehicle.
Visit Website
Browse Inventory