Chevrolet Dealer - Chandler, AZ
Chevy Dealer Near Me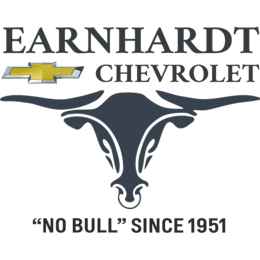 Address:
Earnhardt Chevrolet – Chandler, AZ
2121 N Arizona Ave
Chandler, AZ, 85225

Phone:
Click to call: 4808990131
Visit Website
Browse Inventory
About Us
Earnhardt Chevrolet is the epitome of a family-owned and operated business. Founded in 1951 by Tex Earnhardt, the dealership has expanded into dozens of dealerships under the umbrella of Earnhardt Auto Centers.
Three generations of the Earnhardt family are actively involved in daily operations, including sales, marketing, management, and service. The family-owned dealership has a stellar reputation for its vast selection of popular vehicles, low prices, and world-class service.
Our customer's time is a top priority for the Chevy dealership in Mesa, AZ. Our lot is easily accessible, located just five minutes away from three major freeways.
Additionally, we have extended hours, so you can visit us at any time that works best for your schedule. Our business operations are streamlined, which makes buying and servicing your vehicle as smooth as possible.
When you visit our showroom and service center, you can enjoy a customer-friendly environment with the following amenities:
Delicious refreshments
Free Wi-Fi
Cushy lounge chairs
Chevy Sales
Earnhardt Chevrolet offers a wide range of popular car and truck models, such as Camaro, Tahoe, Malibu, Corvette, Silverado, and Suburban. Whether you're in the market for a new or certified pre-owned automobile, we have you covered.
Our Chevy dealership in Mesa, AZ is staffed with a friendly and knowledgeable sales team. You'll be greeted by individuals ready to help you choose a Chevy vehicle that's best for you.
Our sales department goes above and beyond the call of duty. When you drive off the parking lot with your new purchase, we want to make sure you're 100 percent satisfied. Aside from providing you with vehicle "refresher courses" on topics such as operating advanced audio systems and pairing your Bluetooth phone, we do the following:
Notify you of manufacturer updates
Remind you of vehicle service due dates
Engage with you on Twitter and Facebook
Keep you updated on giveaways and promotions
Sales Department Hours:
Monday – Friday – 8:00 a.m. – 9:00 p.m.
Saturday –                8:00 a.m. – 8:00 p.m.
Sunday –                10:00 a.m. – 6:00 p.m.
Phone: (602) 702-5496
Chevy Service Department
Our service department follows the creed of fixing your vehicle right the first time. We're staffed with maintenance technicians who are factory trained and certified to diagnose and repair most makes and models.
The Chevy dealership in Mesa, AZ provides a shuttle service for our clients. This is ideal when you need transportation to your work or home while your vehicle is being serviced. Your personal Service Advisor handles the scheduling, so the shuttle driver can bring you back to pick up your vehicle.
You can rest assured that your vehicle is being serviced with the best parts. We have a lifetime limited warranty on selective services. We have GM factory warranty repairs. Additionally, we sell every major brand of tires along with a 30-day price match.
Service Department Hours:
Monday – Friday – 7:00 a.m. – 6:00 p.m.
Saturday –                7:00 a.m. – 3:00 p.m.
Sunday –                   Closed
Phone: (602) 626-9591
Visit Website
Browse Inventory