7 Best 2018 & 2019 Chevrolet Corvette Drag Racing Videos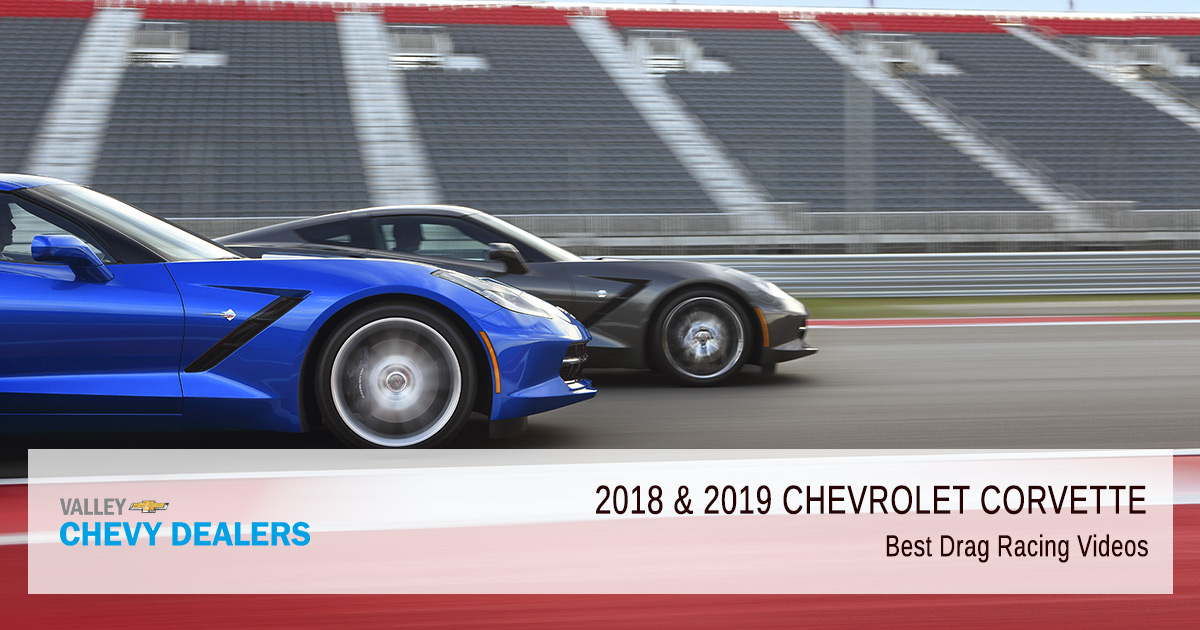 Whether you own a Corvette or wish you did, just about everyone can agree it's a smoking hot car that can be admired from afar - especially when it's drag racing a fellow supercar. Below we've shared the best 2018 Corvette drag racing videos online. Enjoy!
2018's Best Corvette Drag Race Videos
Click on a video to play.
YouTube Callout 2018 Drag Racing - 2018 Corvette ZR1 vs Porsche 911 GT3RS
2019 ZR1 Hits the DRAG STRIP!!! This Car is an ANIMAL...
Dodge Demon vs 2019 Corvette ZR1 (Dig Race)
Chevrolet Corvette Z06 2018 Drive, Review & Drag Race
2019 ZR1 Corvette Drag Race
Tesla Model S Hustles NEW Corvette Z06 & Modded Hellcat
12.2 Second C7 Corvette Stingray Drag Racing Test Pass Kilkare Dragway 2018