2018 Chevy Spark Safety Rating
Don't let its small size fool you, because the 2018 Chevy Spark is a subcompact car that thinks big. Small cars have lots of advantages, like being easy to park in the city, getting great gas mileage, and being less difficult to navigate through tight spaces than larger vehicles. But you may worry that driving a smaller vehicle means compromising when it comes to your safety. That's a very valid concern to have, though you needn't worry if the subcompact you choose is the Chevy Spark, as this plucky mini-car is loaded with safety features; regardless of whether you go with the LS or LT configuration.
Safety Features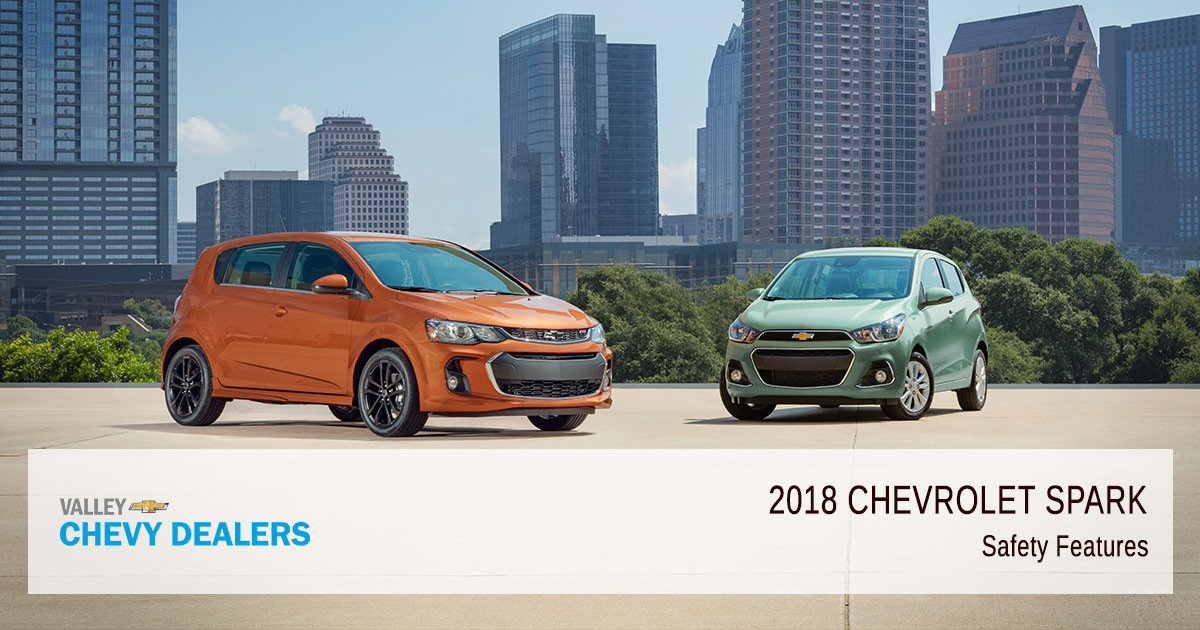 The Chevy Spark comes with 10 airbags to protect you in the event of a front-impact collision, side-impact collision, or rollover. There are even dedicated airbags to protect your knees should something happen. Further protection is provided by the high-strength steel safety cage in the design, and there are many more intelligent safety features available.
Crash Test Safety Ratings
Because of the strong safety cage, the new Chevy Spark does well in collision tests despite its smaller footprint. In tests performed by the Insurance Institute for Highway Safety (IIHS), the Spark merits a 'Good' score (its highest rating) for moderate-overlap front collisions and side impact crashes. In its review of the Chevy Spark, Autotrader magazine notes the good rating by the IIHS, and commends the Spark for offering an extensive range of standard features, like the 10 airbags, anti-lock brakes, traction control, parking sensors, and rearview camera. It also notes the extensive array of available intelligent safety-assist features. These include blind-spot alert, forward-collision alert, and lane-departure warning.
Safety Comparison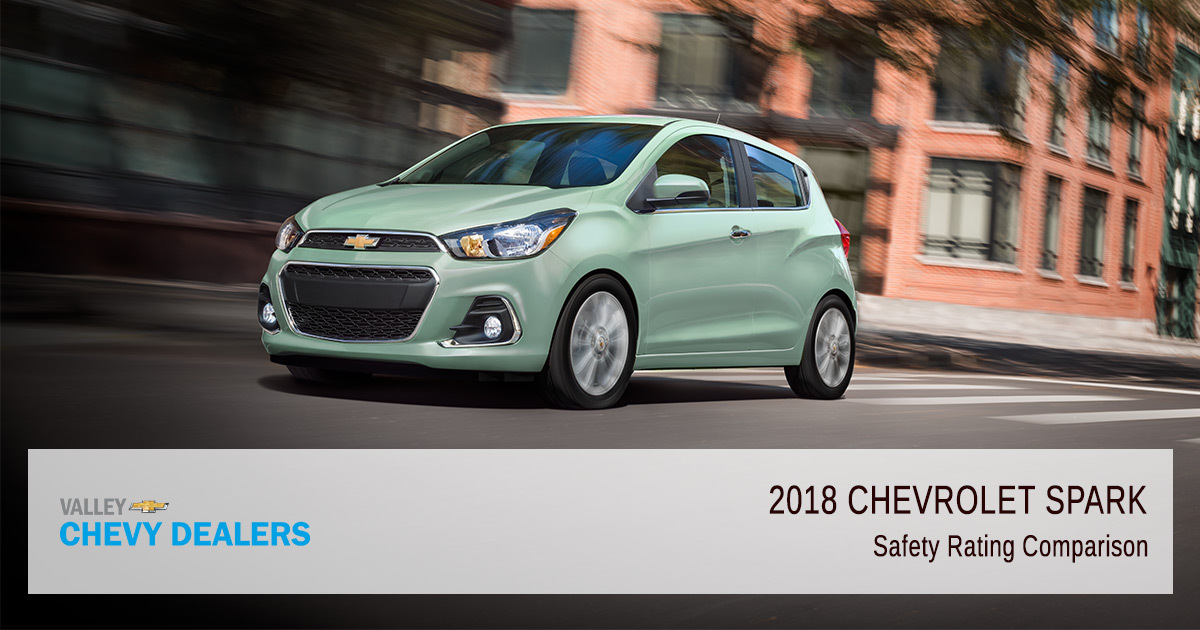 There's a lot to be said for owning a subcompact car, especially one like the Chevy Spark that really does fit 4 people inside. With all the safety features packed into this impressive small car, you can rest assured you are safe. For those who are very safety-conscious and who like to take advantage of the latest technology, be sure to look into all the intelligent safety features available with higher trims. Given the Chevy Spark is one of the most affordable cars on the market; you may be surprised by how low the cost is even with all the extras included.
See also: 2018 Spark Customer Satisfaction & Reliability
Test Drive a 2018 Chevy Spark in Phoenix Today
Chevrolet's Spark (2018) is a highly affordable subcompact car that has your safety at heart. To take this fun little vehicle out for a spin, stop by your closest Chevrolet dealership and we'll be happy to let you take a test drive.