What are the Expenses of Owning a Car?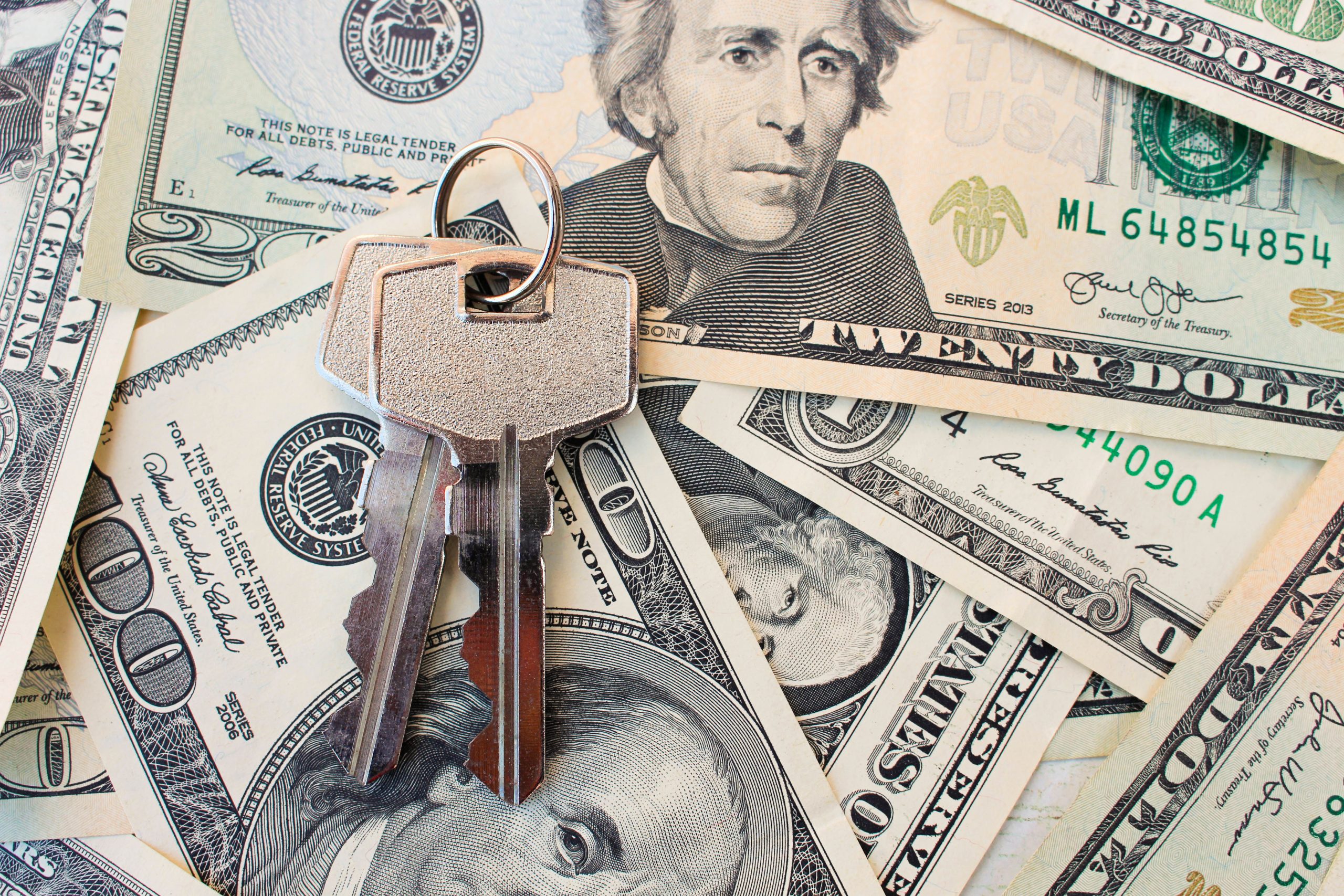 There are a lot of great things about owning a new car. You have your reliable mode of transportation, you can give your friends a lift, and you can take pride in your new vehicle ownership. Of course, owning a car is a large investment, one that has many expenses some first-time owners will overlook if they're unprepared. While some cars vary considerably in regards to the cost of ownership, most vehicle classes offer roughly the same costs in regards to maintenance, gasoline, fees, and taxes.
5 Costs Associated with Vehicle Ownership
Being able to afford car payments is obviously an important first step, but keeping up with the other factors of car ownership can go a long way toward your vehicle running well for as long as possible. Trying to cut corners when it comes to the cost of ownership for your car may leave you exposed to risks that only lead you toward more major costs.
There are multiple reasons it's helpful to consider the total cost of ownership car dealers faces. For one thing, it can help you make sure you don't accidentally buy a more expensive car than you can afford. Secondly, it will help make the ownership experience more predictable and more enjoyable. When you consider everything in advance, you won't be faced with unpleasant surprises down the road.
Now that you know why it's so important to consider the cost of ownership car buyers can expect. Here are five of the major expenses of owning a vehicle.
1. Car Payments
Making payments on your car is the biggest, most obvious expense of your vehicle. In 2020, the average monthly car payment on a new vehicle has risen to $550, according to loan statistics from LendingTree. There are a number of factors that contribute to the size of your monthly payment:
How long your loan is. A longer loan means a lower monthly payment, but you normally end up paying more money to interest when you take out a longer loan. We normally recommend paying off a vehicle as quickly as you can afford to.
How much money you put down. The amount of your down payment can dramatically reduce the overall amount of money that you have to borrow, and a smaller loan means smaller monthly payments. The money you get from trading in your previous car should help you make a larger down payment.
The deal you get when you buy a new car. You're obviously going to save some money if you know how to get the best deal on a new car, but your monthly payment is still likely to be a decent chunk of money regardless.
2. Insurance

Insurance is another primary expense to consider when budgeting for a new car. If you're on a lease, you'll likely need to carry collision insurance as well as liability coverage, and a wide range of factors can affect what you'll be paying.
Your insurance bill might be higher if you have a nicer, more expensive car.
If you don't have a clean driving record, your insurance will cost more. Drive safely and within the confines of the law to keep your insurance costs down. As an added bonus, you'll also save some money when you avoid speeding tickets.
If you decide to get Guaranteed Asset Protection (GAP) insurance, you'll be paying a little bit more for a while. This might still be worth it to you if you want to get your loan covered in the unfortunate event that your car is totaled and insurance pays you less than you owe.
3. Gas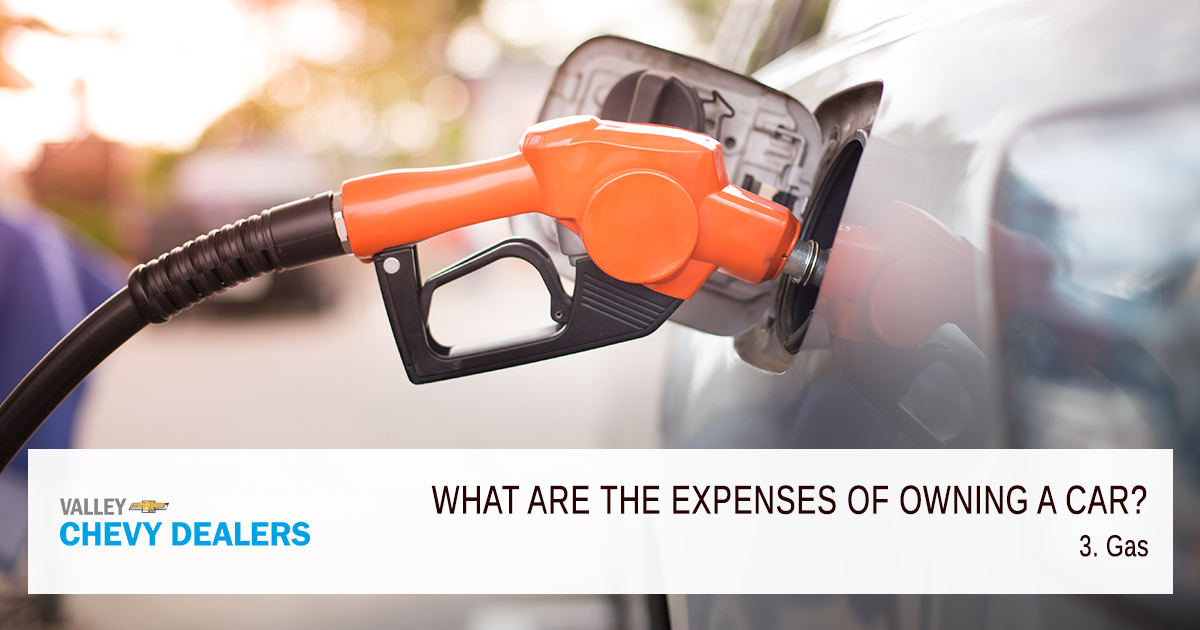 This might not be quite on the scale of insurance, but something that will still ding your wallet a couple of times each month if you drive at a normal rate. Besides being environmentally friendly, having a vehicle with a good fuel economy will save you money in the long run. Based on how often you drive and how far, the average cost of gassing up per month will differ from driver to driver, but you should plan around $120 a month in the Valley.
Have you considered buying a green car? Doing so offers the obvious benefit of reducing your environmental footprint, and electric cars are also known for offering a low cost of ownership.
4. Maintenance
Car maintenance costs are an overlooked factor that can be really low or quite high. Your car will likely be on a set maintenance program through the first three years or 36,000 miles when you buy new. You can even purchase an extended package and have the pros at the dealership handle the routine checkups for a bit longer.
Keeping up with those checkups during the warranty period and after will extend your car's life and help avoid some of the more costly repairs a vehicle might run into as it gets older. On average, you'll want the oil changed, and tires rotated roughly every 5,000 miles, with belts and other engine parts replaced on occasion as well to keep the engine running efficiently.
We've seen the estimates that the average cost of car maintenance is over $1,000 per year. In other words, you should be setting aside about $100 every month. Like the total cost of ownership, this will depend on the type of car you drive.
5. Fees & Taxes
Every year you need to keep your vehicle registered so that it's legal to drive around. As the vehicle gets older, the costs of the registration renewal decline. In the early going, though, it can cost hundreds of dollars each year. It's easy to do it online to avoid those lines at the Motor Vehicle Department.
Other Considerations About Cost of Ownership for a Car
Depending on how you do your budgeting, you may want to calculate the average cost of owning a car per month, per quarter, or per year. The cost of ownership car owners are faced with will depend on a number of factors, though, so it's not something you'll be able to predict exactly. You can definitely predict some of the major expenses of owning a vehicle, such as the ones listed above.
Other costs of owning a car will vary depending on your situation. Owning a car that you regularly use for road trips will lead to a higher cost of ownership than owning a car that you only use to run occasional errands, for example. If you want to make a very detailed estimation, do some research on online forums to explore ownership car owners' costs like you may normally experience.
Want to Test Drive a Car with Low Cost of Ownership?
Are you ready to get into a new ride? Start by comparing your ideal car, truck, or SUV to similar vehicles. Valley Chevy has a dealership located near you to help you find the car that best fits you and your budget. Before heading in, check out our tips on buying a new car so that you're prepared and look like a pro making that purchase.
Featured Image: Victoria 1 / Shutterstock