Traverse Named Top 25 2018 Cars to Insure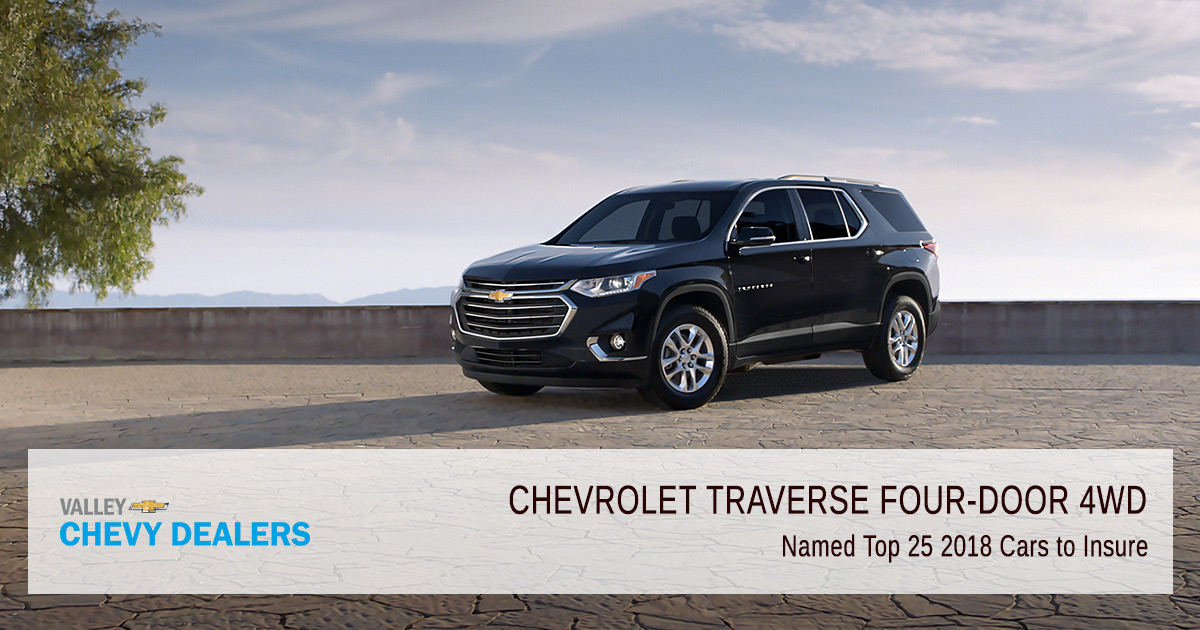 In the market for a new car but don't want to get a good deal only to find out it costs an arm and a leg to insure your new ride? If so, take a moment to check out the Chevrolet Traverse - it's one of the least expensive to get insurance for.
Chevrolet Traverse Four-door 4WD
Annual average insurance paid: $716.68
Annual collision insurance paid: $284.70
Type: Large SUV
Retail price: $47,500
This article was first discovered on 247wallst.com.