Pickup vs. SUV: Which is Better?
So, you want to go big. Choosing between an SUV or pickup truck can be difficult; because each has its own pros and cons and choosing the right car for you often comes down to weighing the options. Fortunately, Chevrolet has class-leading options to choose from, and we're here to help you determine which type of ride best suits you.
So... Which Should You Buy?
When comparing pickup truck vs. SUV models, consider the following information below. Understanding what each car offers can help you determine which car comes out on top for you in the classic pickup vs. SUV battle.
SUV
SUVs are big, roomy and usually have quite the engine. They're great for an Arizona day trip with the family, especially if you're going somewhere that may require some off-roading. The size and weight of an SUV means you're likely going to get fewer miles to the gallon as compared to a pickup truck, but that's the tradeoff to having the extra interior space and such a powerful vehicle.
Pickup truck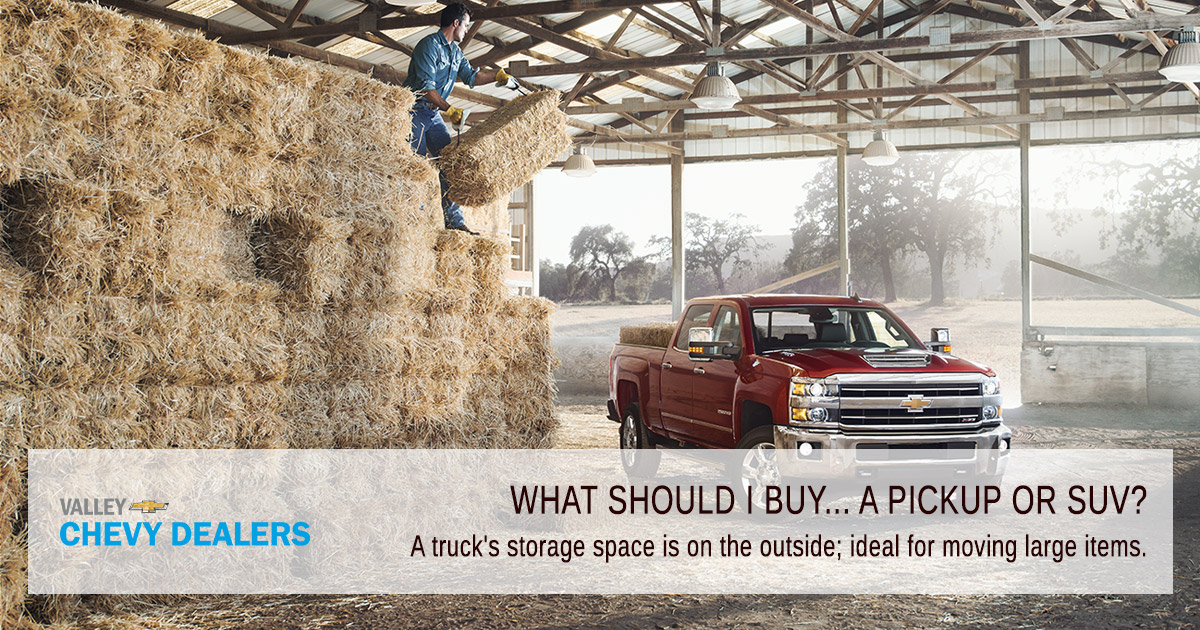 Compared to a sports utility vehicle, trucks are going to be a bit lighter, meaning you're going to get better mileage. Because the bulk of a truck's storage space is on the outside, it is ideal for moving large items or hauling equipment that must be easily accessed for projects. Trucks don't have the same kind of inside storage space, or seating space, as an SUV, but they make up the difference with superior towing capabilities.
Chevrolet has options for both SUVs and pickups that can satisfy anybody. Below are a couple of our favorites to know about.
Chevrolet Silverado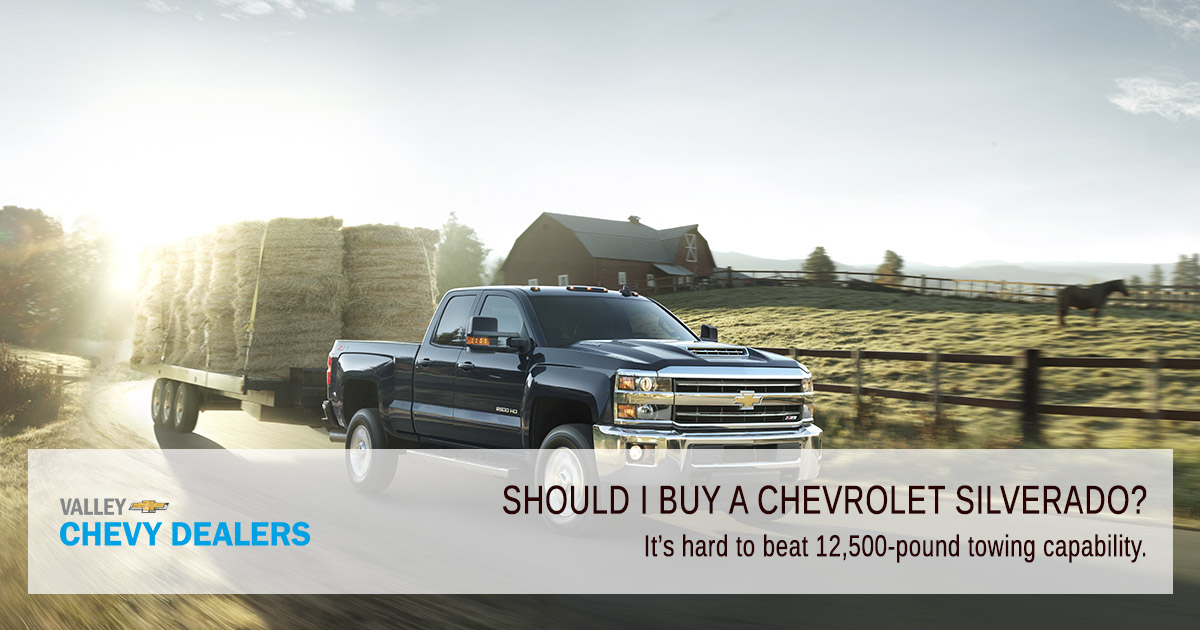 When you think about the old jingle "as American as baseball, hotdogs, apple pie and Chevrolet," it's hard not to picture a Chevy Silverado. After all, it's consistently the most dependable pickup truck you can choose. You're not going to find many rivals to its 12,500-pound towing capability, and with 22 miles per gallon on the highway and 16 in the city, it has a best-in-class fuel economy for a full-size pickup as well. The Chevy Silverado is designed to get any job done, and to get it done for years to come.
See also: 2017 Chevy Silverado LS vs LT trim options
Chevrolet Equinox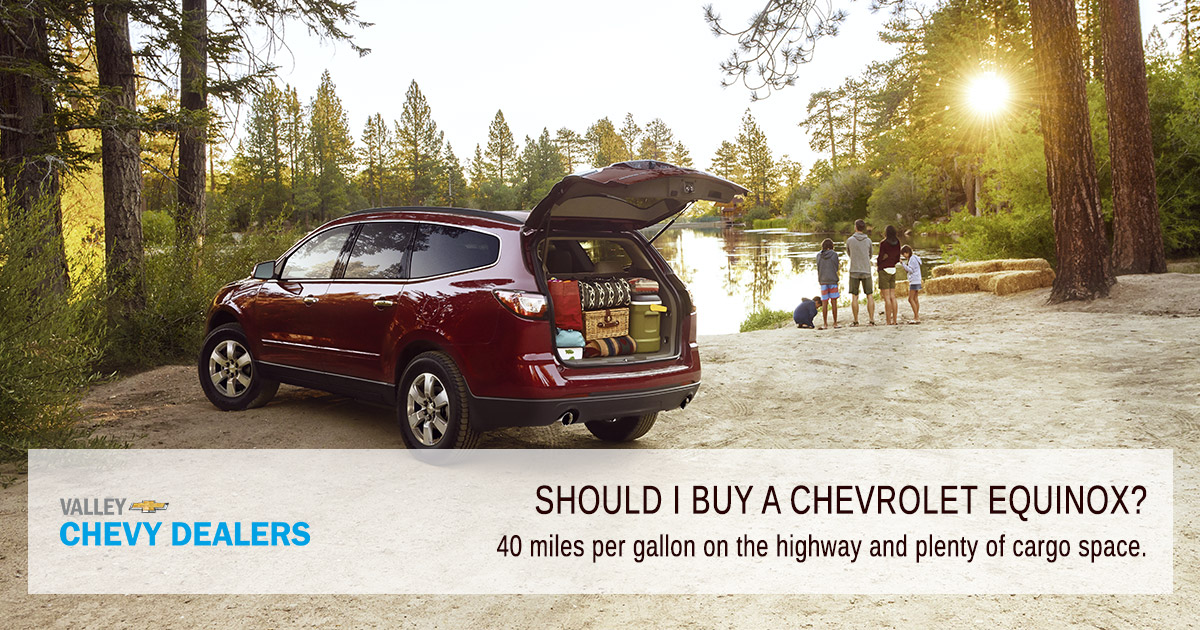 The Chevy Equinox is the ideal SUV to take the family on a road trip with multiple engine size options. While seating is only available for five, you're getting an estimated 40 miles per gallon on the highway and plenty of cargo space. Safety is the name of the game with the Equinox, as it comes loaded with safety features, including standard OnStar support services to insure your safety while driving. You're also going to be impressed with its interior.
See also: 2017 Chevy Equinox LS vs LT trim options
Chevrolet Colorado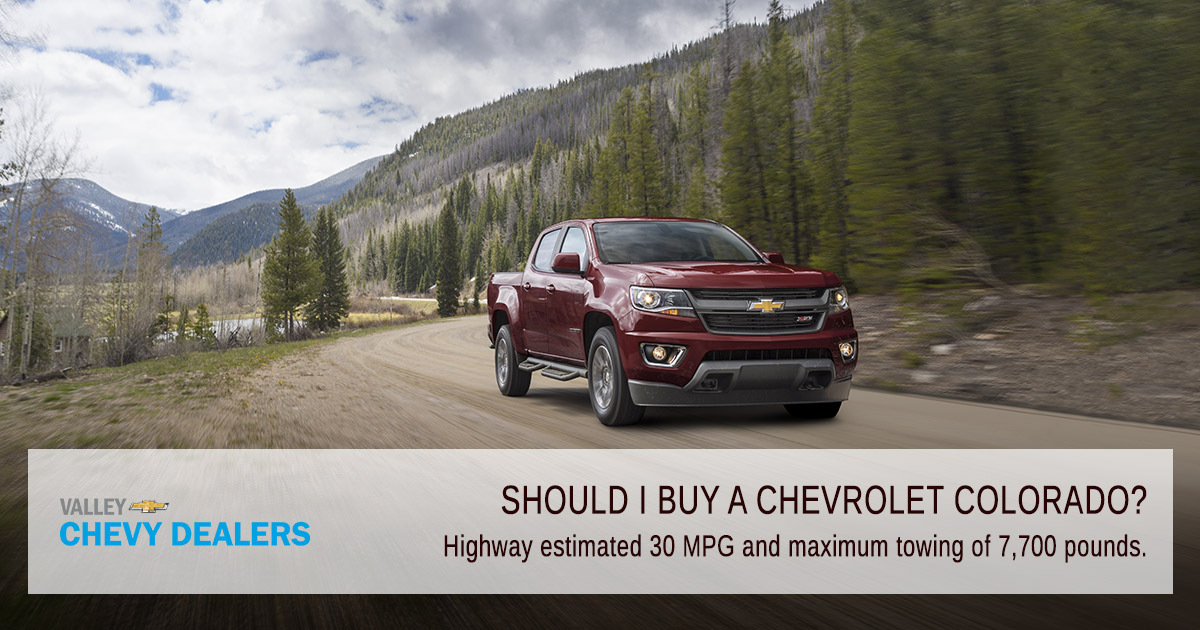 With standard off-road suspension, a highway estimated 30 miles per gallon and maximum towing of 7,700 pounds, the Chevy Colorado hits the sweet spot for mid-size pickup trucks. Whether you need to do some work around town, or you're heading to the country and some rougher roads, the Colorado is equipped to fit your needs and has top-of-the-line safety features to keep you and your Colorado on the road.
See also: 2017 Chevy Colorado LS vs LT trim options
Chevrolet Traverse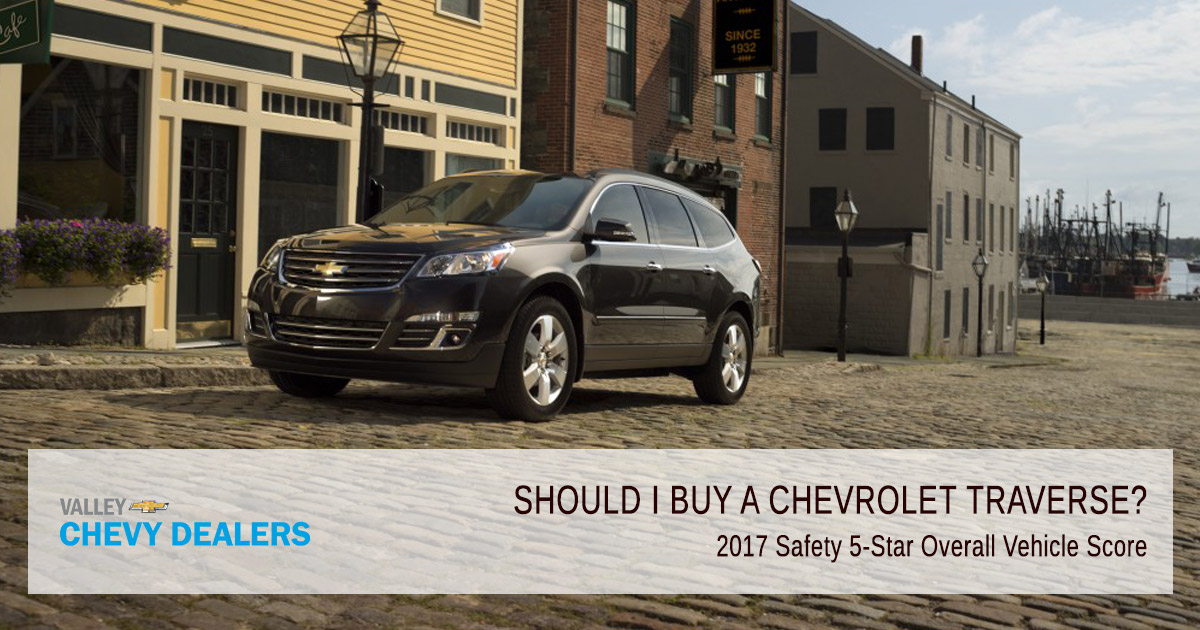 With seating for up to eight passengers and a 2017 Safety 5-Star Overall Vehicle Score, the Chevy Traverse is the ideal SUV for your travels. It also offers countless standard and available safety features, 4G LTE Wi-Fi capabilities and a ton of space. Needless to say, you can trust that the Traverse will keep you and your family safe and happy, whether you're heading to the soccer game or to the coast for a much-needed trip to the beach.
See also: 2017 Chevy Traverse LS vs LT trim options
Ready to Test Drive a New Truck or SUV?
Pickup trucks and sports utility vehicles each have their own range of benefits to fit what you need in your vehicle, and picking the right one to fit your lifestyle is important. To help find the right truck or SUV, find the closest Valley Chevy near you and come in for a test drive today.