Pickup vs. SUV: Which is Better?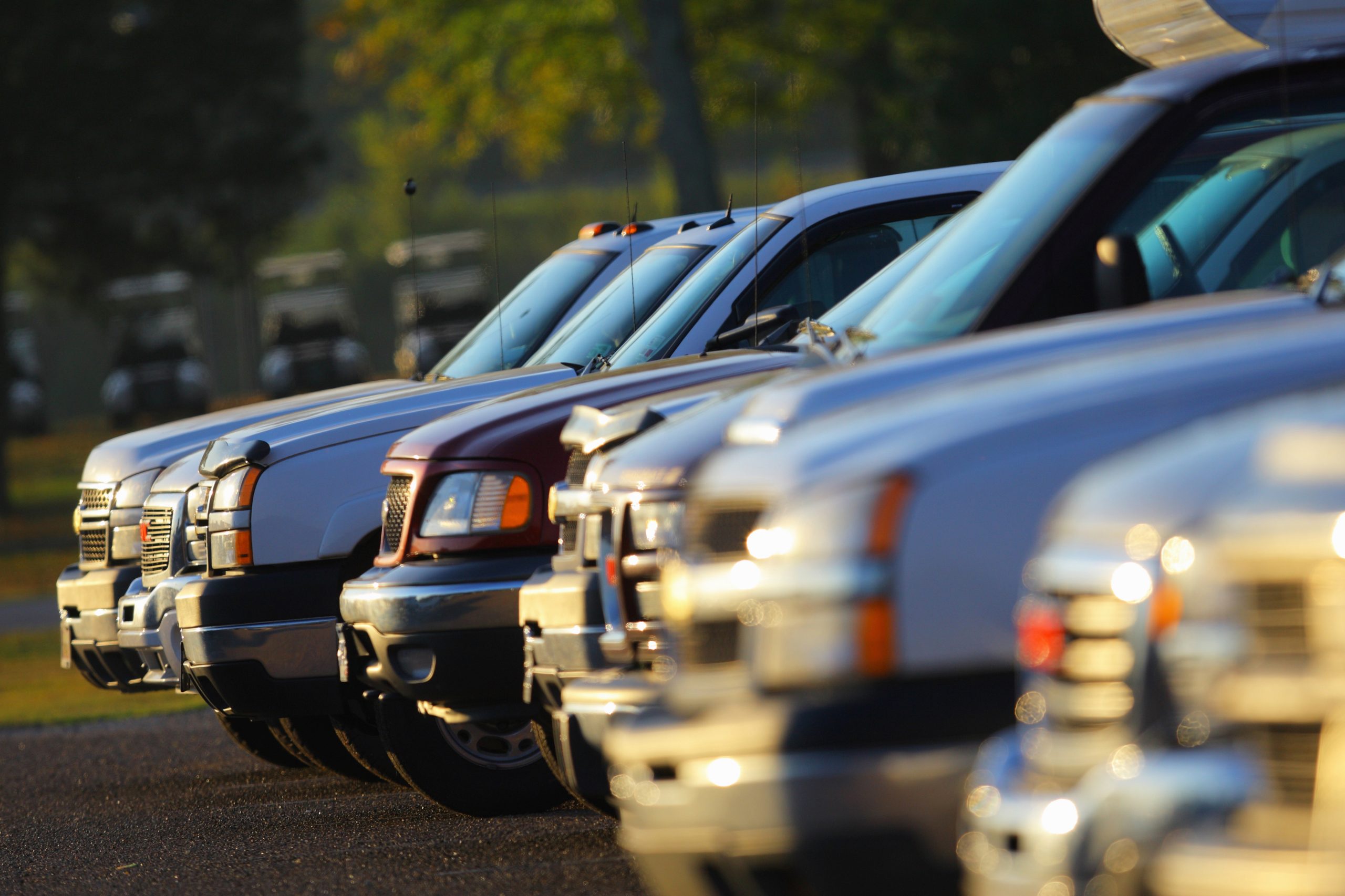 So, you want to go big. Choosing between an SUV or pickup truck can be difficult; because each has its own pros and cons. Choosing the right car for you often comes down to weighing the options in a variety of different categories. Fortunately, Chevrolet has class-leading options to choose from, and we're here to help you determine which type of ride best suits you.
Start your search for your next vehicle by thinking about what you need to support your work, family, and lifestyle. Diving into the features will help you understand exactly which vehicle is the best match for your specific needs. Some drivers find it helpful to start with a general overview of the pros and cons of SUVs vs. pickups.
Truck Vs. SUV Pros & Cons
Pickup Vs. SUV for Hauling People
You can get a lot more seating when choosing an SUV over a pickup truck. The 2021 Silverado can seat up to six people in two rows, but that's still not as much seating room as you can get from an SUV. The newest Tahoe has seating for up to nine people.
Truck Vs. SUV for Hauling Cargo
When you choose a large SUV, you can get plenty of cargo space. One of the nice things about a pickup is that the cargo area is separated from the passengers. This is nice when you're hauling something dirty or anything that smells bad. Pulling a trailer may also be easier with a pickup truck.
SUV Vs. Pickup Price
If you're looking to spend the least possible money, look to an SUV like the 2021 Trailblazer that starts at only $19,000. Even an affordable pickup truck like the 2021 Colorado will still start with an MSRP of $25,000. Still, make sure all of your needs are being met before you simply choose the most affordable vehicle.
So... Which Should You Buy?
To expand the comparison of pickup truck vs. SUV models, consider all of the information below. Understanding what each car offers can help you determine which vehicle comes out on top for you in the classic pickup vs. SUV battle. Dive into the benefits of SUVs vs. pickup trucks before learning more about the various available models in each class.
SUV
You can expect an SUV to be big, roomy, and usually have quite the engine. They're great for an Arizona day trip with the family, especially if you're going somewhere that may require some off-roading. The size and weight of an SUV mean you're likely going to get fewer miles to the gallon as compared to a pickup truck, but that's the tradeoff to having the extra interior space and such a powerful vehicle. If an SUV sounds like what you need, consider some of the best SUVs from Chevy.
Chevrolet Equinox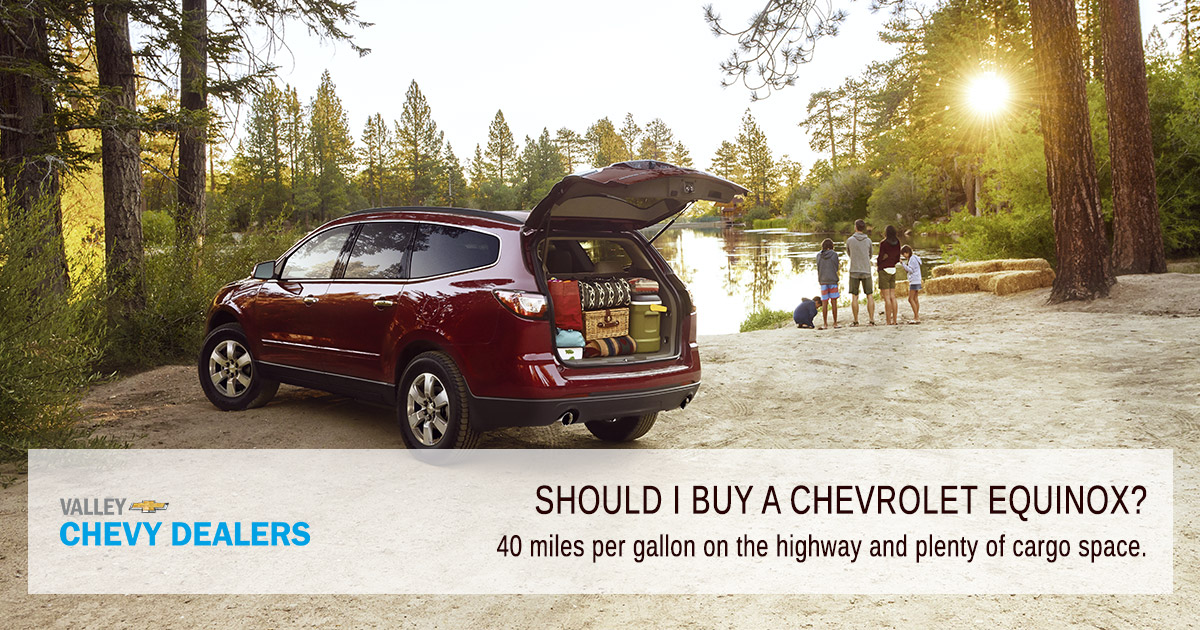 The Chevy Equinox is the ideal SUV to take the family on a road trip with multiple engine size options. While seating is only available for five, you're getting an estimated 31 miles per gallon on the highway and plenty of cargo space. Safety is the name of the game with the Equinox, as it comes loaded with active safety features and driver assistance features.
You're going to love the interior, too, and not just because it offers 63.9 cubic feet of maximum cargo space. Modern technology includes a state of the art infotainment system, so you can stay connected even as the available all-wheel drive takes you far from home.
2021 Chevrolet Traverse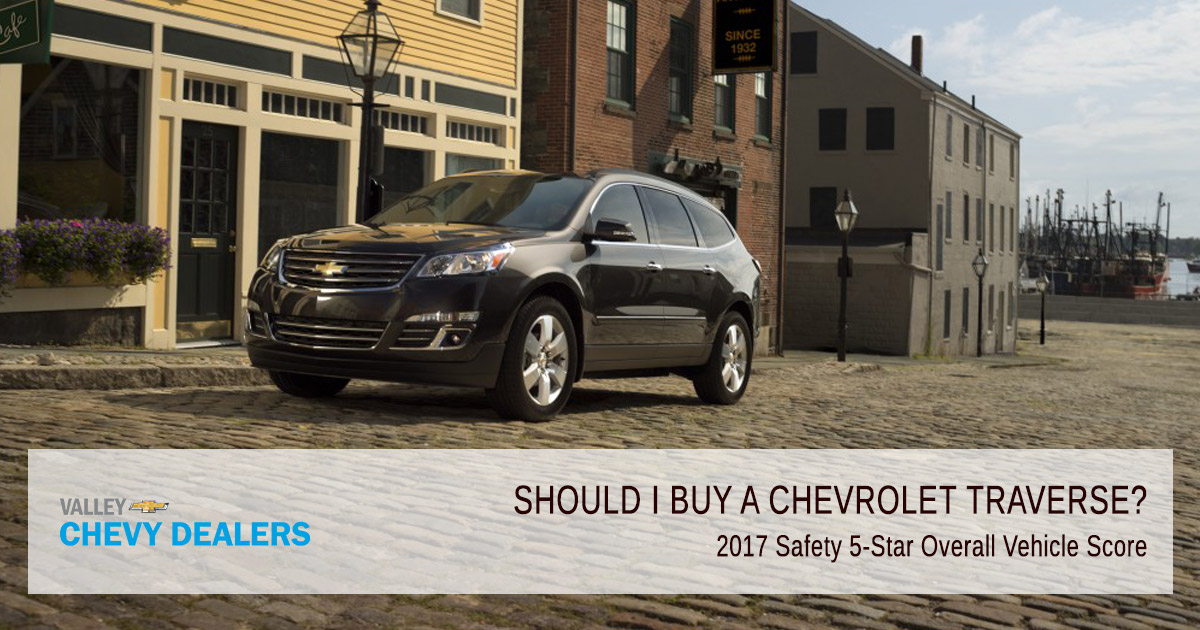 With seating for up to eight passengers, the 2021 Traverse allows you to bring a crowd with you wherever you go. You can bring plenty of gear, too, because the Traverse offers 98.2 cubic feet of maximum cargo space. If that still isn't enough, you can haul even more thanks to a maximum towing capacity of 5,000 pounds.
When you're bringing so many possessions and so many people with you, it becomes even more important to stay safe on the road. That's where the comprehensive selection of standard and available safety features comes into play.
Your passengers will be just as entertained as they are safe, thanks to the other premium technology features in this vehicle. You can trust that the Traverse will keep you and your family safe and happy, whether you're heading to the soccer game or the coast for a much-needed trip to the beach.
Pickup truck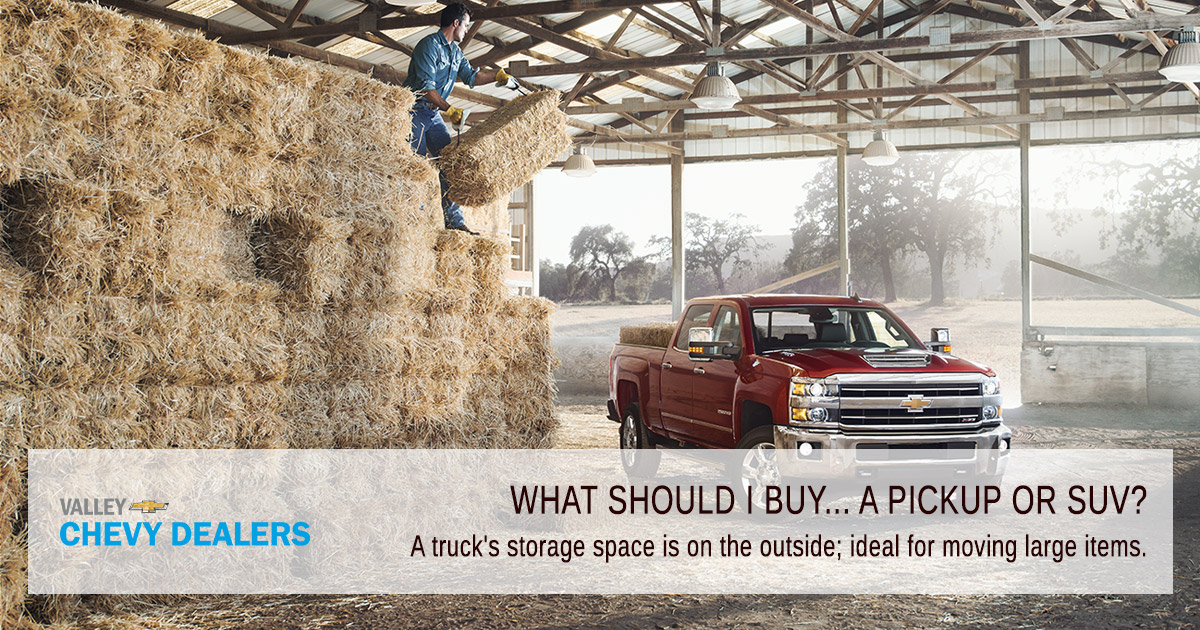 Compared to a sports utility vehicle, trucks are going to be a bit lighter, meaning you're going to get better mileage. This is because the cabin of the vehicle isn't as large, and the truck bed is relatively light for its size. What they lack in cavernous interiors, pickup trucks make up for by being unbeatable work machines.
Because the bulk of a truck's storage space is on the outside, it is ideal for moving large items or hauling equipment that must be easily accessed for projects. Trucks don't have the same kind of seating space as SUVs do, but they make up the difference with superior towing capabilities. If you're more focused on cargo than people, consider Chevy's pickup truck options.
Chevrolet Silverado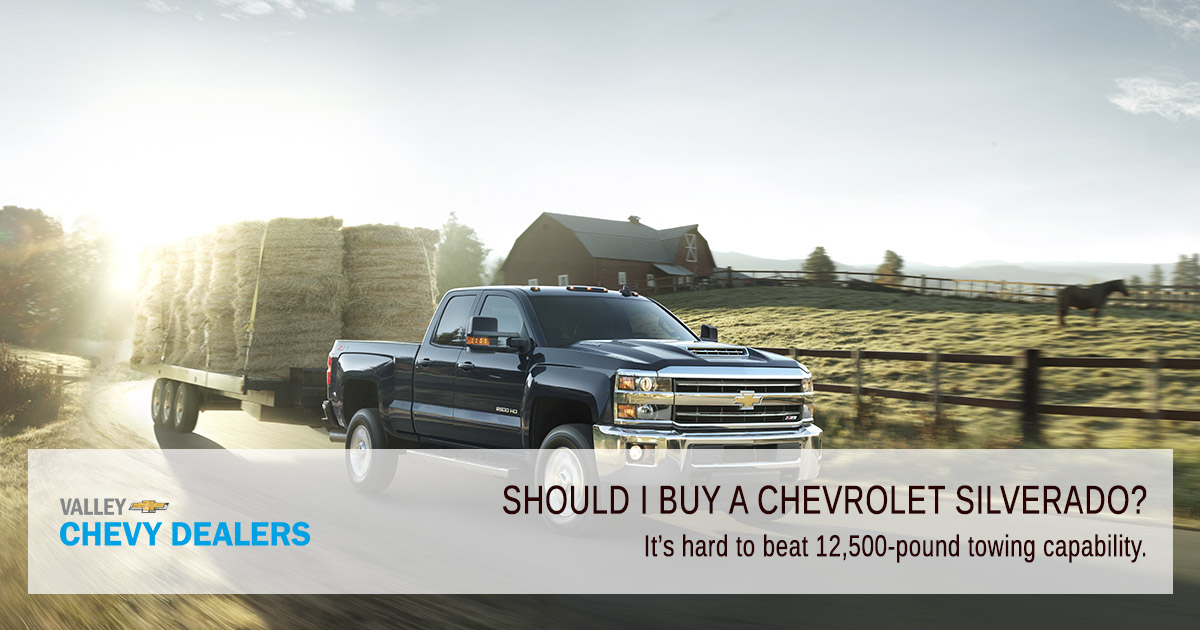 When you think about the old jingle "as American as baseball, hotdogs, apple pie and Chevrolet," it's hard not to picture a Chevy Silverado. After all, it's consistently the most dependable pickup truck you can choose. You're not going to find many rivals to the maximum available trailering capabilities of the 2021 Silverado HD. This is the truck for people who need to tow massive amounts of weight.
If you don't need quite that much power, consider the 2021 Silverado instead of the 2021 Silverado HD. The newest Silverado still offers maximum available trailering capabilities of 13,300 pounds. The maximum available payload is 2,280 pounds with a maximum available cargo area of 89.1 cubic feet. That's even more impressive when you consider that it gets available estimated gas mileage of 23 miles per gallon city and 33 miles per gallon highway.
Chevrolet Colorado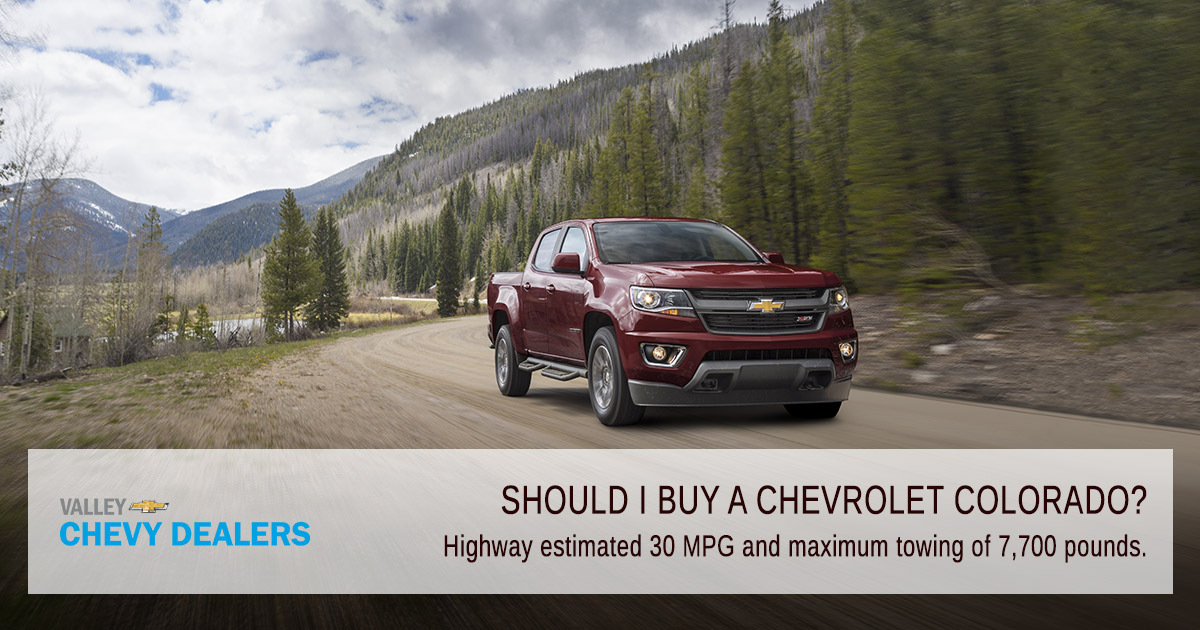 With 49.9 cubic feet of maximum cargo space, a highway estimated 25 miles per gallon, and maximum V6 towing of 7,000 pounds, The 2021 Chevy Colorado hits the sweet spot for mid-size pickup trucks. Whether you need to do some work around town, or you're heading to the country and some rougher roads, the newest Colorado is equipped to fit your needs. It also has top-of-the-line safety features, including all of the following:
Standard Rear Vision Camera
Available Forward Collision Alert
Available Lane Departure Warning
Available Rear Park Assist
Ready to Test Drive a New Truck or SUV?
Pickup trucks and sports utility vehicles each have their own range of benefits to fit what you need in your vehicle, and picking the right one to fit your lifestyle is important. To help find the right truck or SUV, find the closest Valley Chevy near you.
We'll help walk you through all of each new vehicle's features and benefits to determine which is the best match for your needs. Come in for a test drive today.
Featured Image: Gyro / Getty Images