The Most Reliable and Dependable SUVs in 2022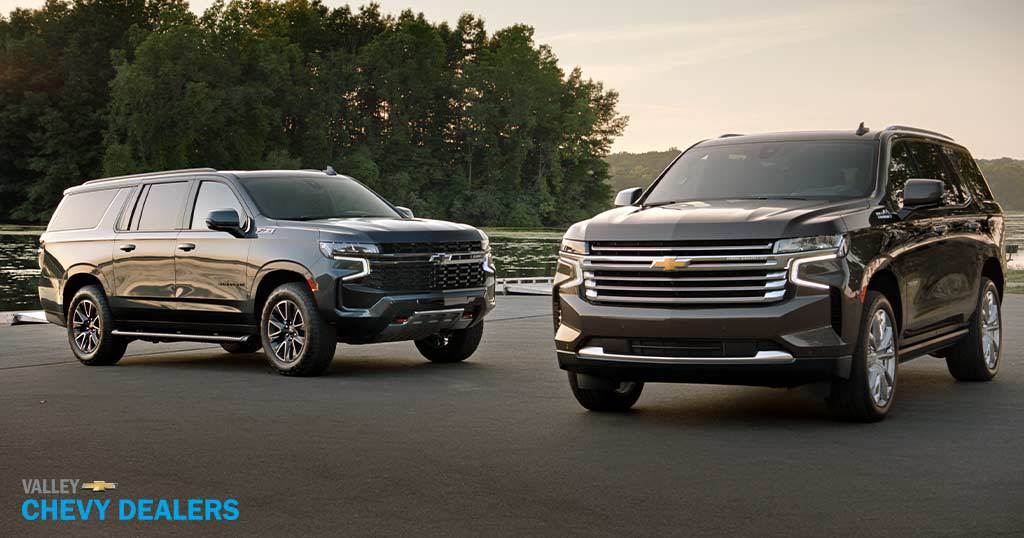 Of course, you want a dependable SUV that can make it through all sorts of conditions without hassle for years to come. But you also want something spacious enough for the whole family to ride in comfort, an SUV that looks great, and one that's exciting to drive, too. That's why this list of the most reliable midsize and full-size SUVs for 2022 is the perfect place to start looking for your next SUV.
Honda HR-V 
The Honda HR-V is one of the most practical and most reliable subcompact SUVs on the market, with one of the most spacious interiors in its class. It offers a 1.8-liter inline 4-cylinder engine paired with a CVT transmission, available in front-wheel or grippy all-wheel drive. The drivetrain provides excellent fuel mileage and sharp handling, though it trades this efficiency for lack of acceleration, especially jogging up to highway speeds. 
The HR-V offers a great collection of driving aids such as lane-keep assist, automatic emergency braking, and adaptive cruise control, though base trims aren't provided much in the way of tech.
Porsche Cayenne Coupe
It should be no surprise that the fastback Cayenne Coupe is an excellent variation of the already celebrated Cayenne SUV that stays true to its Porsche pedigree, offering an engaging driving experience and an absolutely blistering 0-60 time of 3.1 seconds in the Turbo GT trim.
This type of performance comes at a high cost, literally. Starting at an MSRP of $77,500, the aforementioned performance Turbo GT trim more than doubles to start at $181,000. When fitting it with all available options, the Cayenne Coupe line tops out at nearly $200,000, but be sure to add another $11,430 to choose your own custom-created paint. 
While the luxury performance SUV market may seem like a niche scene, plenty of competitors fulfill the luxury half of the equation at a lower price. 
Chevrolet Suburban
What could be more dependable than a vehicle that has been America's go-to iconic premium family and utility hauler for over 85 years, when it was known as the "Carryall Suburban," preceding even the term "Sport Utility Vehicle." Built on the same solid foundation as the Silverado and the new Tahoe, the Suburban is the biggest and best Chevy SUV that can tackle anything you throw at it with ease, all the while comfortably seating up to 8 people and towing up to 8,400 lbs when properly equipped. The new Suburban is built to be a long-lasting, comfortable, and powerful vehicle.
This capability comes from a powerful line of iconic Chevrolet small block V8 engines, offering up to 420 horsepower and 460 ft-lb of torque. Trailering has never been easier, with unique 13 view camera views including an innovative transparent trailer view to help the driver "see-through" their trailer.  
With Google built-in, the driver's display will have access to Google Assistant, Google Maps, and in-vehicle apps, all controllable through voice command or steering wheel controls to keep your hands safely on the wheel. The Suburban includes 30 safety and convenience innovations as standard or options, including auto emergency braking, rear pedestrian alert, forward collision alert, and trailer hitch guidance. 
Kia Sportage
The 2022 Kia Sportage is a compact crossover that provides a roomy interior within a compact package. The Sportage offers great luxury features for an approachable price, such as heated and ventilated seats, a panoramic sunroof, LED cabin lighting, and a Harmon Kardon stereo system.
While power is acceptable for its class, it leaves room for improvement. The interior is very well laid out and an excellent place for passengers, though some may find the cargo capacity lacking compared to its peers.
Chevrolet Blazer 
Blazer boasts a unique combination of style and substance that will make your next drive anything but ordinary, with performance and capability to match its sporty, stylish design. This sporty mid-sized SUV is ideal for any mission combined with its sleek, muscular design, versatile load storage capacity, and generous seating. The interior is driver-focused featuring an 8-inch touchscreen for infotainment and a built-in WiFi hotspot.
Every surface in the interior contains touches worth noting, from glossy accents to the in-cabin leather-appointed surfaces and current tech highlights. Sure to please tech enthusiasts, the Blazer's Chevrolet Infotainment 3 system provides high-tech features to keep you connected, from apps and displays, up to 6 USB ports, as well as an automated locking glove box. 
This SUV does more than simply look good on the road; it has what it takes to tackle the task at hand with a towing rating of 4,500 pounds. The 9-speed transmission and advanced twin-clutch all-wheel-drive combine to offer up to 5 drive modes, including TOUR for fuel efficiency, AWD for added traction, TOW/HAUL for pulling heavy loads, OFF-ROAD for rough terrain, and SPORT for an extra boost of performance. 
Get Your Next Reliable SUV in Phoenix from Valley Chevy
To this day, Chevrolet's longstanding history of producing hearty, durable automobiles that work hard for you and last a long time. With locations across the Phoenix Metro region, Valley Chevy dealerships can unite you with your next new trustworthy and reliable Chevy SUV. When seeking the most dependable SUV, dependability scores and car diagnostics consistently show that you should seek a Chevy. Stop by for a test drive today to see how great you would feel in a new Chevy SUV!