Chevy Tahoe MPG vs the Competition
If you're in the market for a new car that's rugged, dependable and can seat a large group, there aren't a ton of choices out there these days. Most car companies are scaling back and looking to downsize. People looking for bigger cars have likely noticed the Chevy Tahoe and its competitors. While they do boast some similarities, trying to decide which vehicle will be best for you can be a very difficult thing to do. When it comes to gas mileage, the conversation becomes even murkier.
Chevy Tahoe Gas Mileage Comparison
Whether you're just doing preliminary research or you're getting ready to buy, this guide can help you compare the Chevy Tahoe and its MPG rating to other vehicles you might have your eye on.
2017 Chevy Tahoe
When it comes to the Chevy Tahoe's fuel efficiency, the stats are actually pretty impressive when you consider the fact that the vehicle offers 8,600 pounds of towing power and offers seating for seven to nine people, depending on configuration. Coming in at around
21 mpg estimated combined city (16) and highway (23) driving
, Chevy Tahoe's gas mileage is outstanding. In fact, it's among the leaders in the class of vehicles with this kind of power and size.
2017 Ford Expedition
A popular offering from Ford,
the Expedition
comes in at around
15 mpg city and 21 highway
, making it one that is not economical in terms of gas mileage. Ample seating and towing power do help the Expedition, but when compared to other offerings, gas mileage isn't exactly its strong suit.
2017 Toyota Sequoia
Averaging just about
15 mpg (13 city and 17 highway)
, with a little bit more fuel efficiency on the highway, the
Toyota Sequoia
is a large vehicle that's comfortable and offers a fair amount of towing power. The Sequoia does boast a powerful 8-cylinder engine, but if you're looking to save on gas, this vehicle is not an ideal option.
2017 Nissan Armada
The
Nissan Armada
is one of the newer offerings on this list, and while the vehicle recently got a facelift in 2015, gas mileage isn't a selling point for Nissan. Giving users between
14 mpg in the city and about 19 on the highway
, the Nissan Armada isn't the vehicle for anyone looking to save on gas.
2017 GMC Yukon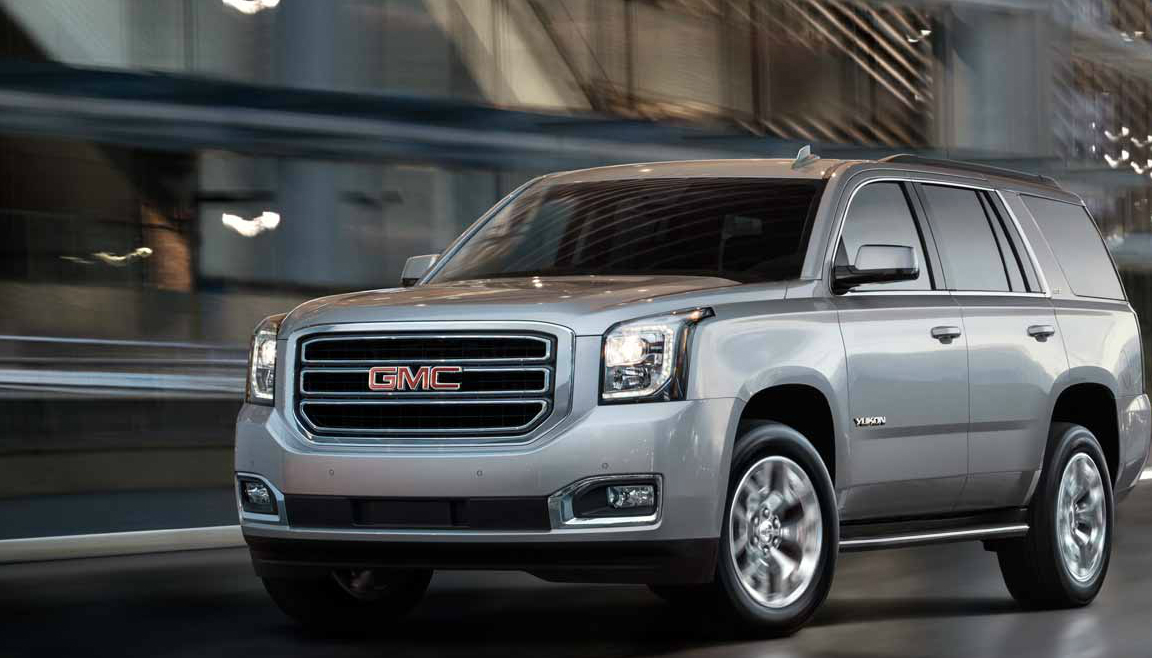 Offering slightly better gas mileage than most vehicles in this class, the
GMC Yukon
is a well-known performer that offers ample seating room, making it suitable for families. Giving about
18 to 19 miles to the gallon
, with higher performance on the highway (23) than in the city (16), the GMC Yukon performs relatively well considering its overall size and weight. However, Yukon's MSRP is $48,500 vs the Tahoe's $47,200 price tag. For some, the GMC Yukon may be lacking in features, especially for people looking for things like built-in Wi-Fi and on-board navigation screen size.
Where to Test Drive a New Tahoe
Contact your
Valley Chevy dealership
to learn more about the Tahoe and whether it's the right vehicle for you and your family. We can also help you find a wide variety of other vehicles to fit your needs, from sedans to trucks and more.