Chevrolet's Secret Mid-engine Car Spotted in Germany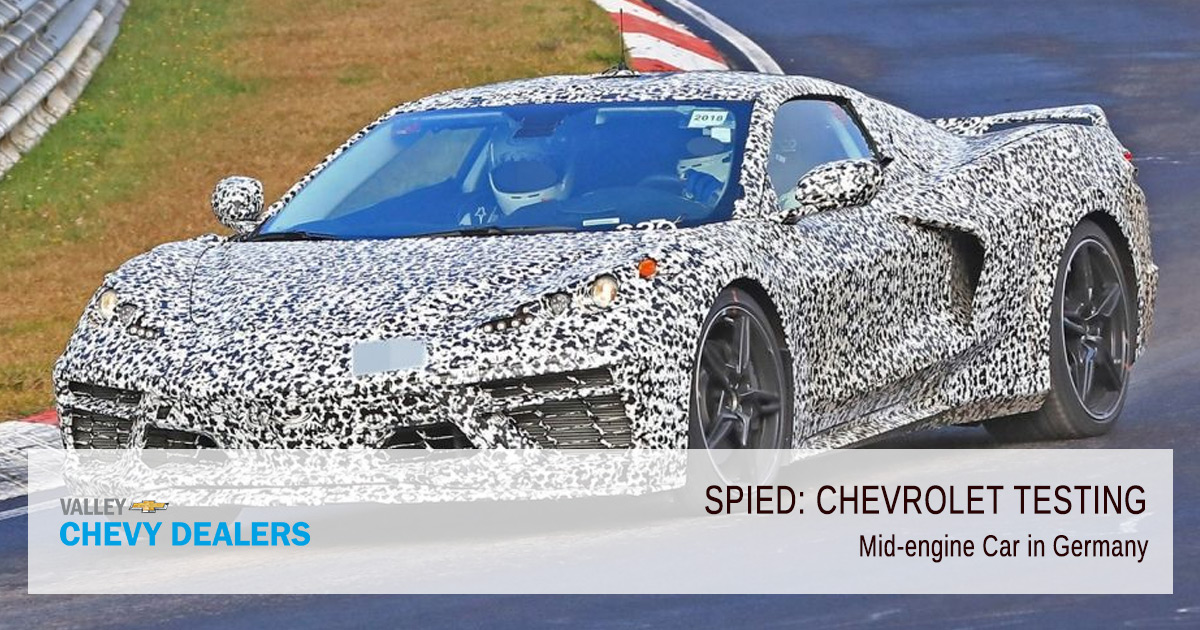 An interesting-looking mid-engine car has been spotted at the world-famous German race track, Nürburgring, and many are speculating that it's a new Chevy in the works.
VIDEO: Mid-Engine Corvette at the Nürburgring
Chevrolet's (worst-kept) secret mid-engine supercar has been spotted on a race track in Germany, in what appears to be production form, four months ahead of its anticipated debut at the Detroit Auto Show in January.
The coupe was visiting the 13-mile-long Nurburgring race track, which is a frequent destination for automotive development teams and where lap times are a hotly-contested benchmark for performance.
Why do people assume this is the mid-engine Chevrolet in question? Well, there are some signature styles at play. Including four taillights, shark nose front, and quad exhaust. Oh, there's also a "USA" bumper sticker stuck to the car!
This story originally appeared on foxnews.com: Secret mid-engine Chevrolet supercar spotted in Germany