2019 Chevrolet Equinox offers family-friendly value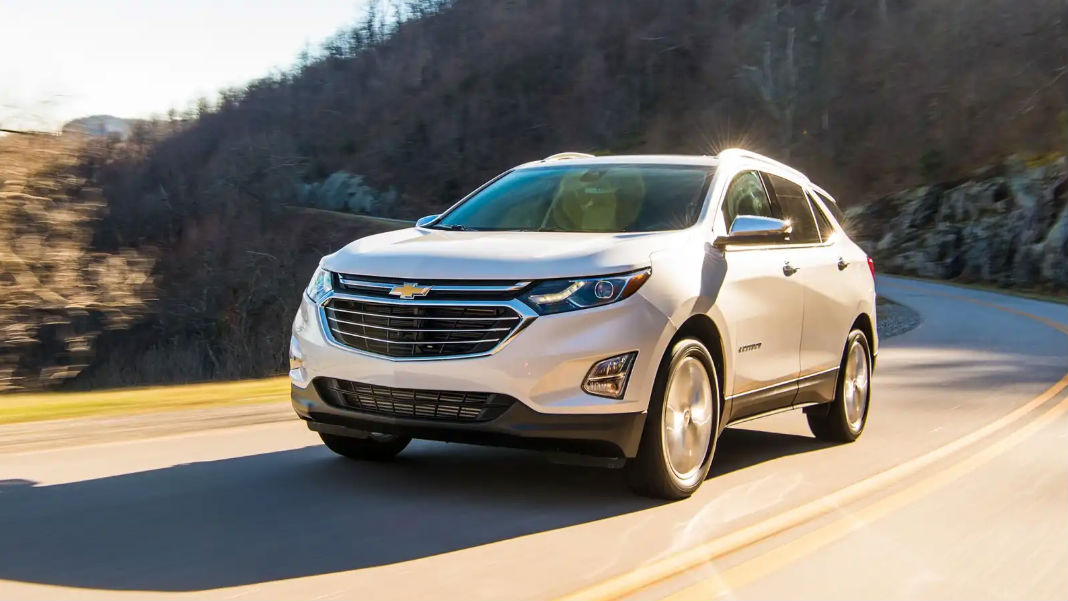 The 2019 Chevrolet Equinox is looking more and more like the all-around best choice for a family SUV.
The price is very competitive and the variety of applications and features makes the Equinox the Swiss Army knife of modern SUV's. 
For around $24,995 you can get a five-passenger SUV with 170 horsepower turbocharged 1.5-liter engine and a 6-speed transmission. You have the option of a front wheel or all wheel drive. 
"If you're looking for a simple, affordable family vehicle, the Equinox is a good choice because it includes standard features like a rearview camera, 7-inch touchscreen infotainment system, wi-fi hotspot, and teen driver monitoring technology. To top it off, you can put up to 63.9 cubic feet of cargo into any Equinox model." 
Content Credit: https://pamplinmedia.com/wh/413028-314042-2019-chevrolet-equinox-offers-family-friendly-value 
2019 Chevy Equinox Trim Options
"It's a Chevrolet tradition to offer buyers a lot of options, and that's absolutely the case with the Equinox. You can choose from an all-wheel-drive or front-wheel, and between the 1.5-liter, 2.0-liter, or 1.6-liter diesel engines. All engines include turbochargers, and depending on which one you choose, you'll get a 6- or 9-speed automatic transmission.
The Equinox with the 2.0-liter engine will tow up to 3,500 pounds, while the diesel and the 1.5-liter Equinox will tow up to 1,500 pounds. There's a button on the console that puts the Equinox into towing mode, which changes the way the vehicle shifts gears in order to give you a more confident towing experience. A second button on the console allows you to choose whether to engage the AWD system if your Equinox has that option. You can use the button to select AWD when you need it, and you can turn it off all summer long and save fuel."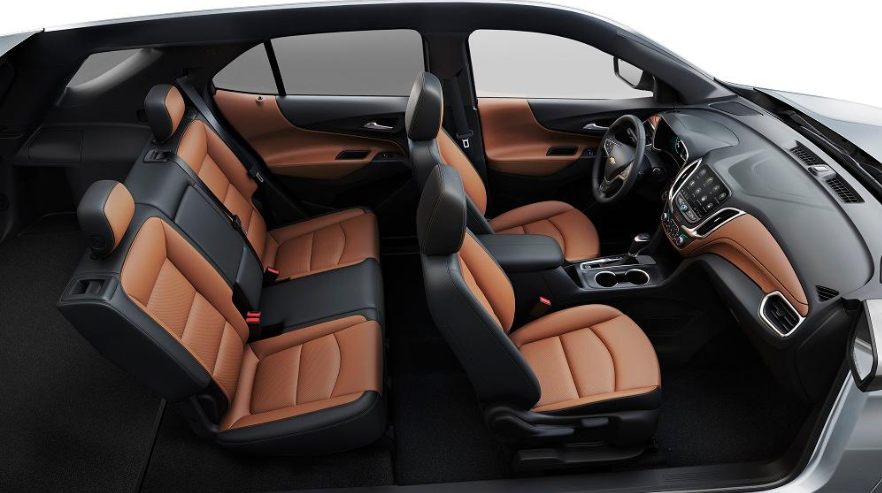 You can select different trim levels, you can make the Equinox as luxurious as you would like. This is an example of the top-level Premier trim which includes heated and ventilated leather front seats with power adjustment and lumbar support, zone climate control, wireless mobile device charging, and a 6-speaker audio system controlled through an eight-inch touchscreen.
In addition to various trim options, Chevy has their confidence and convenience package that includes heated rear seats and steering wheel, low-speed forward automatic braking with collision alert, lane keeping assist, following distance indicator, adaptive cruise control, and a surround-view camera. The standard safety equipment is comprehensive, with features like rear cross traffic alert and blind spot monitoring, stability and traction controls, and daytime LED running lights.
The Equinox has a great feel on the road. The ride is smooth without being mushy, and this SUV responds smartly to its wheel. The 1.5-liter engine has been criticized for lack of power, but the 2.0-liter has plenty. If you're looking for an affordable family SUV, the 2019 Chevrolet Equinox is worthy of your consideration.
The best place to find your 2019 Equinox in Arizona is at one of the Valley Chevy Dealers.
Here is a full list of Chevy Dealers in the area. 
2019 Chevrolet Equinox
Base price: $24,995
Price as tested: $38,740
Type: Compact crossover SUV
Engine: 2.0-liter turbocharged 4-cylinder (252 hp, 260 lbs-ft)
Transmission: 9-speed automatic
EPA estimated mileage: 22/28
Overall length: 183.1 inches
Curb weight: 3,274 pounds
Final assembly: Ontario, Canada