2017 Chevrolet Malibu: 0-60 and Quarter Mile Times
As a general rule, nobody expects the new Chevrolet Malibu to be winning any drag races. But the ability to hit 60 miles per hour from a standing stop is a measurement most people can understand, and the length of time it takes to cover a quarter-mile is equally easy to understand.
So how fast can the Malibu go?
The Small Block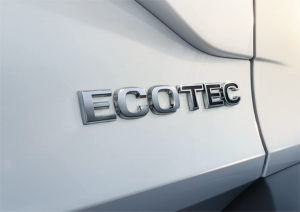 The 1.5-liter turbocharged engine in the L, LS and LT packages for the Chevy Malibu turns out a solid amount of power for its size. The turbocharger certainly helps with the acceleration, and the small size is lighter than other engine blocks. The Malibu pulls a zero-to-60 time of 8.5 seconds and covers a quarter-mile in 16.4 seconds, hitting a trap speed of 85 miles per hour.
The Big Block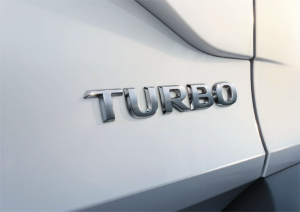 The Malibu Premier package's 2.0L engine is a third again as large as the 1.5L engine, still turbocharged and direct injected, but it's having to push more mass in terms of the engine itself, along with the mass of extra features present in the Premier package, including more fuel from the larger gas tank. Even with the extra weight involved, the 2.0L goes from zero to 60 in 6.1 seconds, hitting the quarter-mile in 14.7 seconds at a trap speed of 97 miles per hour.
The Hybrid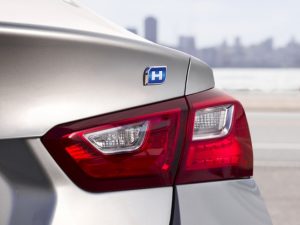 Most people wouldn't think that a hybrid engine could be considered competitive when it comes to quick launches and quarter-mile times. After all, they're focused primarily on fuel economy, not horsepower.
Interestingly, though, the 1.8L hybrid engine manages to hold its own, and does so without the turbocharger to give it a boost. While not quite as fast as the 2.0L engine, it's closer to that than the 1.5L, going from zero to 60 in 7.4 seconds and covering the quarter-mile in 15.8 seconds with a trap speed of 88.5 miles per hour.
Your Valley Chevy Dealers
Obviously, getting a fast run in the quarter mile in a Chevrolet Malibu isn't necessarily the only reason to purchase one. But it's one that certainly can help sway the decision. And there's no better time to see how quickly you can get down to your nearby Valley Chevy dealer to try one out for yourself.