Five 2018 Trucks that Get Terrible Gas Mileage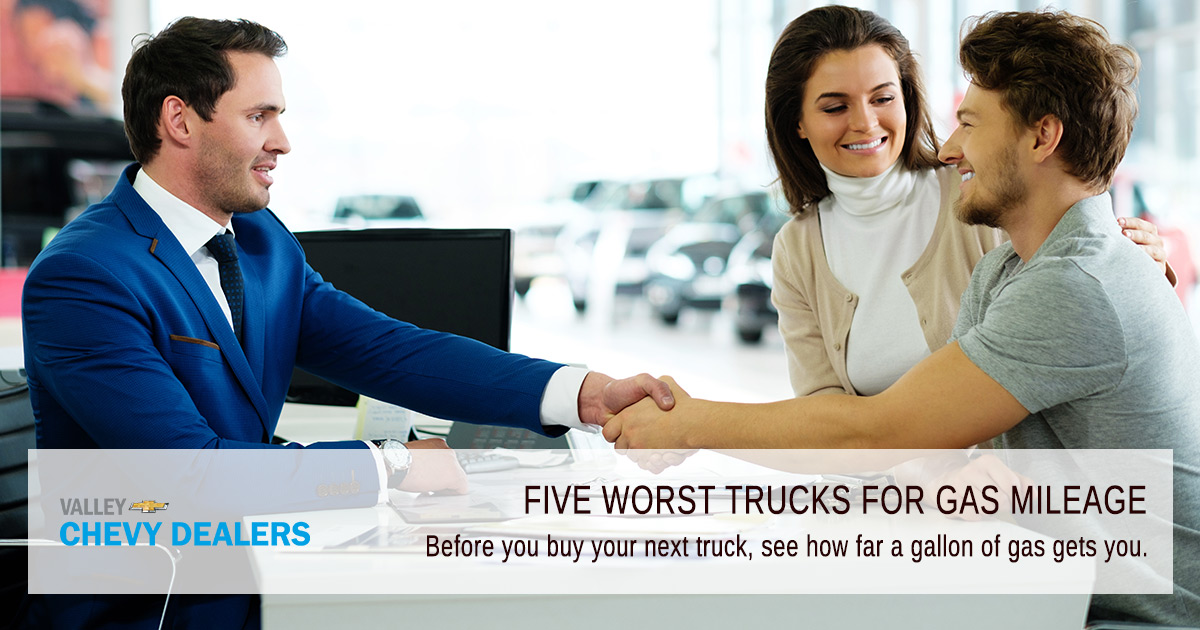 Gas and fuel prices are constantly fluctuating, and there are no signs that this trend is going to stop anytime soon. While several trucks do have acceptable fuel economy, the majority of them have earned their reputation as gas-guzzlers. In some cases, consumers have reported spending over $5,000 on gas from inefficient trucks, when compared to those with better mileage.
5 Worst Gas Mileage Trucks of 2018
When shopping for a new truck, consumers should keep fuel economy in mind as one of their top priorities. Doing so can potentially save you thousands of dollars per year. Make sure you keep an eye out for trucks that advertise fuel efficacy and avoid these five worst gas mileage trucks.
So Which Pickup Truck Do I Buy?
While avoiding the trucks mentioned above is a great start, if you are looking for a truck with fantastic fuel economy, visit your local Chevrolet dealer today. You can test drive one of the numerous trucks with excellent fuel economy, such as the Chevrolet Silverado 1500, to get a feel for just how well they handle.
You can also learn about the other perks of driving a Chevrolet truck, such as the impressive set of safety features and the technological advances in the 2018 models. Your local dealer has a ton of trucks on their lot and available for viewing online with excellent gas mileage, helping you save money and the environment.