2017 Chevrolet Suburban LT vs LS
The
2017 Chevrolet Suburban
is well-known for its size and cargo space, unmatched by any SUV in the market. The LS and LT trim packages allow you to enhance the way your Suburban rides for both yourself and your passengers. And if you're wondering what the differences between the two Suburban trims are, good news! As we've detailed them below.
2017 Chevy Suburban LS vs LT
Here's a side-by-side comparison of the Suburban LS and LT features.
2017 Suburban LS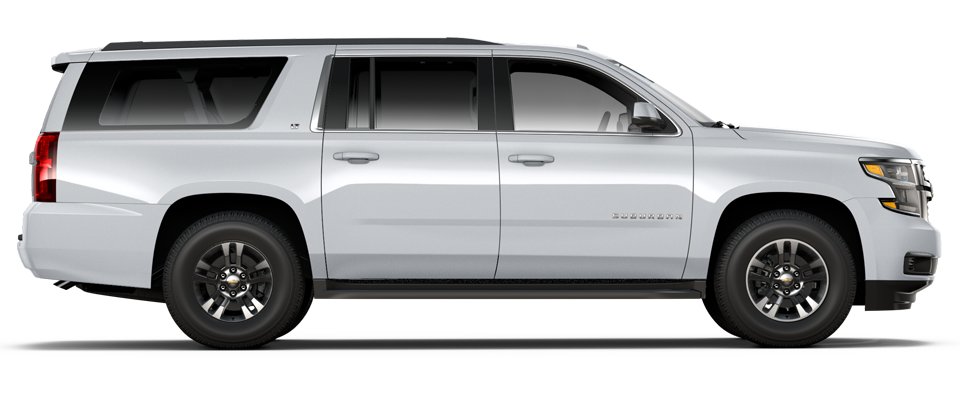 2017 Suburban LT
Bottom Line
Chevrolet's LT and LS Suburbans have a number of commonalities, including remote start, rear park assist, tri-zone climate control, enough room to seat nine, touch screen display, keyless entry, cruise control, and six-speaker audio systems to name a few. Both trim levels also share the same 5.8L V8 engine that produces 355 horsepower at 5600 RPM and 383 lb-ft of torque at 4100 RPM. The main differences between the 2017 Suburban LS and LT is the latter offers a Bose® audio system, heated front seats, power liftgate with different height settings, lane assist, and front collision alert.
See also:
Compare More Chevrolet LS & LT Models
Test Drive a Chevy Today!
Would you like to take both the Suburban LS and LT for a spin to experience the differences for yourself? If so, click here to see the
Phoenix Chevrolet dealership
closes to you.