Chevrolet Cars That've Gone 1,000,000+ Miles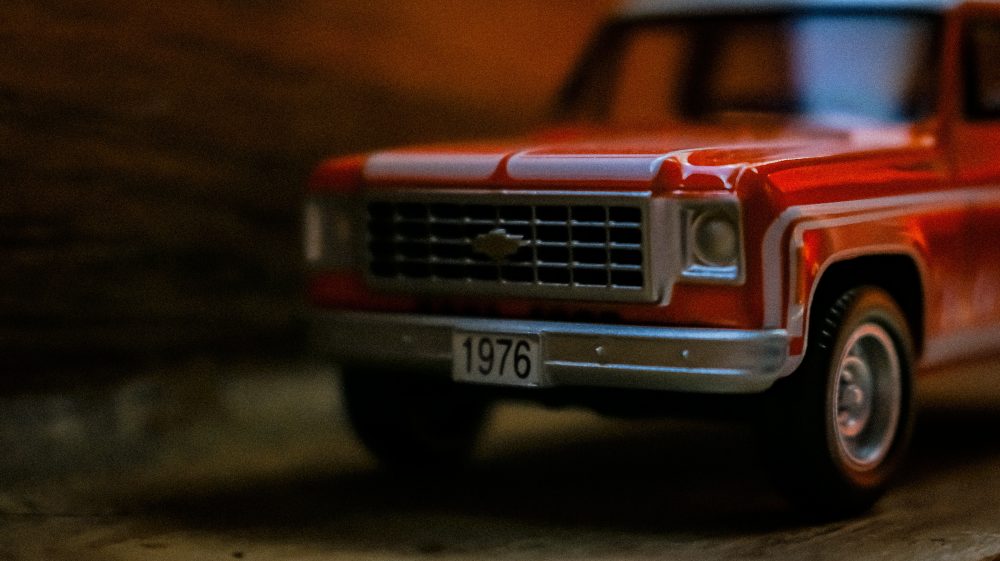 Keeping your car on the road long enough to achieve significant odometer milestones is a rewarding experience. Passing the seven-figure mark is a feat few drivers reach. It is both the indication of a reliable vehicle and of a responsible owner who cares for their car or truck.
There are only a handful of vehicles that have ever crossed this impressive threshold. Therefore, when a manufacturer's vehicle enters this elite group, it's a big deal. Chevrolet is proud to have several models that have reached a million miles.
Chevy's Million-Mile Club
Here are a few reliable Chevy cars that have put at least one million miles on the odometer.
1973 Chevrolet C10 454 Stepside
The owner of this truck purchased it a few years after it rolled off the factory floor. Between the time he purchased it and 1999, he drove just over one million miles. In 23 years of driving, he clocked 43,000 miles per year on average.
Interestingly, the owner worked on his car himself and fixed it whenever necessary. As most are aware, once vehicles reach a certain age, it can be hard to find spare parts. Applying a little ingenuity and can-do attitude, this owner wired parts from other Chevy models to maintain his truck. When reliable Chevy cars meet an owner who's ready and able to put in the maintenance work, no milestone 's too much of a challenge.
Keeping a '73 truck on the road past one million miles is a serious achievement. When Chevrolet celebrated its 100-year anniversary of building trucks, by introducing the Centennial Edition Silverado, this 1973 C10 was inducted into the Truck Legends program.
1991 Chevrolet Silverado
This million-mile Chevrolet Silverado has been used as a daily driver by a seafood delivery man from Chicago. He purchased the truck in 1996 when it already had 41,000 miles on the odometer.

The owner purchased the truck with a three-year loan. Once the vehicle was paid off (and had clocked over 300,000 miles), he decided that rather than making more payments on a new vehicle, he would keep his Silverado going for as long as possible.
To make sure he got the most from his purchase, the owner kept up regular maintenance and preventative care. A paragon of organization and responsibility, the owner kept receipts for the 300+ oil changes and various repairs he made during the journey to one million miles.
For the grand achievement, Chevy sent a camera crew to record his drive as he crossed the seven-digit threshold.
2006 Chevrolet Silverado 3500 HD
The journey to a million miles sees the owner spending a lot of time in their vehicle. It creates a special bond that only a select few have ever experienced. That bond is perhaps even more pronounced when the achievement is made in a short timeframe, which was the case with the couple that owns this 3500 HD Silverado.
In a mere six years, the couple ran their truck to 1.22 million miles. Perhaps the most remarkable part of the story is how unremarkable their maintenance efforts were. The owners simply changed the oil every 5,000 miles, washed the truck after long hauls, and followed the suggested maintenance plan. Now that's a serious example of Chevy reliability.
The couple purchased their Silverado after Hurricane Katrina. Their goal was to help bring FEMA trailers to the areas ravaged by the storm. This altruistic project eventually morphed into a long-haul business. The couple now uses their truck to drive trailers and campers across the U.S. and Canada. They average over 500 miles per day.
In addition to their regular maintenance, the couple was diligent about having a trusted mechanic check out any noise or knocks early. As they rely on the vehicle for their livelihood, they are very cautious about preempting any possible issues. Their efforts have paid off both in getting the most from their truck and in building a business with it.
Find Your First Million-Mile Chevy Today!
Perhaps what is most striking about these stories is how massive of an impact following the manufacturer suggested maintenance had made. Keeping up with oil changes and other basic care can keep your Chevy driving for many years and miles.
Stop by your nearest Chevrolet dealer today to find your million-mile ride!