2018 Chevrolet Traverse: MPG and Annual Fuel Cost
If you're looking for a full-size crossover that combines passenger/cargo space with power and economy, then the 2018 Chevrolet Traverse is the vehicle you are looking for.
Power When You Need It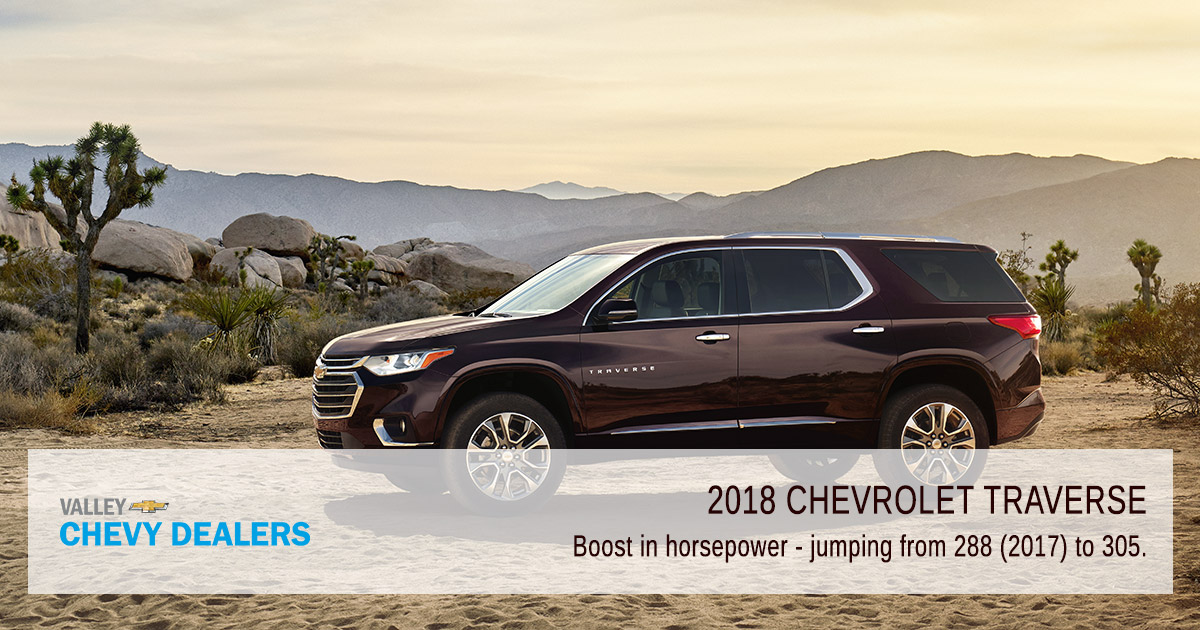 With the Traverse's improved 3.6-liter V-6 engine and lowered overall weight versus the 2017 model, not only does the Traverse
get a boost in horsepower
, jumping from 288 in the 2017 model to 305 in the front-wheel drive 3.6L V-6 engine, fuel economy is estimated to increase from 15 miles per gallon city and 22 highway to 18 city and 25 highway, providing you with a powerful, fuel efficient vehicle for all of your family's needs.
If your needs are more city driving, then check out the Traverse RS, equipped with an Ecotec 2.0L turbocharged I-4 that boosts city driving to an estimated 20 mpg and highway to an estimated 23. The turbocharger in this engine can generate up to 20 pounds of boost and delivers the power from the engine. This essentially does away with the lag common in four-cylinder engines, giving you the power you need, when you need it, not a few seconds. Compare that with the Honda Pilot that only gets an estimated of 19 mpg in the city, along with lower horsepower, the Traverse is the right choice.
Consider the
U.S. Department of Transportation
 says the average American drives around 13,000 miles each year, and the current average gas price in Arizona is $2.23,
according to Gas Buddy
. The Traverse Ecotec 2.0L turbocharged I-4 engine could cost around $1,450 annually. This is a $483 savings over
the 2017 Traverse
, and a $76 annual savings over the Honda Pilot, without sacrificing power or style for economy.
Everything You Need with No Sacrifices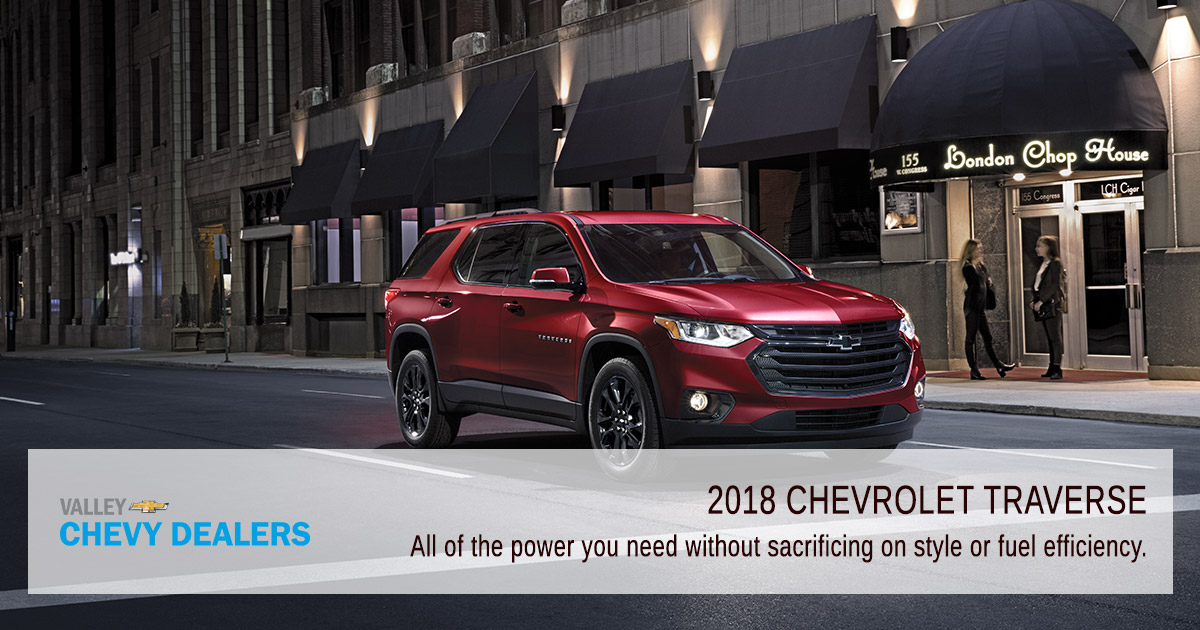 The new Chevy Traverse gives you all of the power you need without sacrificing on style or fuel efficiency. Whether you are looking for a vehicle to get the family from place to place or something with style for your out-of-town adventures, the Traverse is the vehicle for you.
Test Drive a Traverse in Phoenix Today!
For more information, swing into one of our many Valley Chevrolet Dealerships to
test drive the Chevy Traverse
– the crossover of your dreams that will help you and your family find new roads to explore together.