Best Car for College Students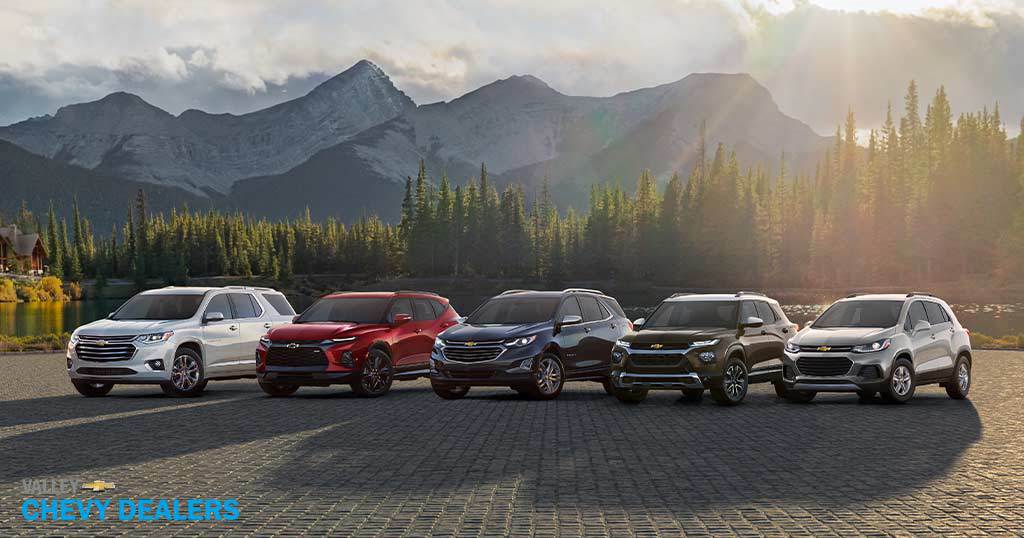 College can be a time of great transition. Your child is leaving their childhood home and going out on their own for the first time. That means they will make many new decisions, from what classes to take to where to live on campus. Here are some tips for finding the best car for college that suits all your student's needs as well as your budget.
How to find a car that suits you
If you're looking for a car that suits your student's needs, start by considering your budget. Vehicles can be expensive, but many options can fit into a college student's budget. Chances are, a college student will still rely on Mom and Dad for some financial assistance. As a result, buying a new car will be a balancing act between what your student wants and what your family can afford, which may already be stretched thin by education costs. Everyone should be prepared to make some concessions.
What You Need from Your Car as a College Student
It's essential to think about what you need from your potential car. Do you need a vehicle that can fit a lot of friends? Do you need a car for long road trips? Then you probably would like a car with good gas mileage. A couple of factors to consider when looking for a vehicle are how many seats it has and what kind of cargo space is needed, and the sorts of hobbies or activities they enjoy.
It's essential to know exactly what you need from your car to find the car with all those qualities. Before committing to a new car purchase, be sure to research to find a car that is the best fit for your needs.
Buying a new car
As a college student, you may not have a big budget. That means you need to be smart about what car you purchase. You'll want to consider the cost of your monthly payment, your down payment, and how long you'll need to pay off the loan.
You'll also need to think about your term of ownership. Will this car be just for college, or will it be for after college, too? Will you need to use it for school-related activities like taking your books to and from class? If so, you'll want to find a car with enough space for storage. Here are some options to consider for the best cars for college students.
2021 Traverse
The 2021 Traverse is ready for your next road trip or journey home, with the power and safety technology to get you there comfortably and safely. 
A Five-Star Overall Vehicle Score from the National Highway Traffic Safety Administration (NHTSA) and advanced safety features will put your parents at ease knowing your new car will protect you from hazards out on the road. Advanced safety technologies include pedestrian braking, rear cross-traffic alert, lane keep assist with departure warning, auto emergency braking, collision alert, and available all-wheel drive to keep you out of harm's way.
With seating for up to eight, you can keep your seven closest friends entertained with Apple CarPlay or Android Auto, as well as USB ports in every row.
When you are ready for your first off-campus apartment, you have 5,000 lbs max towing and best-in-class 98.2 cubic feet of maximum cargo space to bring everything you need to furnish your portion of the apartment.
2022 Chevy Trax
The 2022 Chevy Trax is small on the outside, but it's the perfect size for almost any adventure you have in mind. A small footprint and nimble handling make it ideal for maneuvering through narrow streets and sometimes hard-to-find (and even harder to fit into) campus parking. 
Featuring a fold-flat back seat and 48.4 cubic feet of max cargo space, this compact crossover has enough space for you to live your best life. The new 1.4L Turbo offers more power and torque than last year's powerplant while returning 24 city/32 highway MPG for those weekends you want to road trip or head home for the holidays.
2022 Chevy Malibu
The 2022 Malibu draws you in with sculpted sophistication and refined comfort for college students who desire exceptional driving dynamics and thoughtful interior amenities on a sensible budget. Starting at $23,400, the Malibu features MacPherson front struts, and variable-effort electric power steering inspires control and confidence for younger drivers. Whether you choose the efficient 1.5L Turbo or 250 horsepower 2.0L engine, the ride and handling are reminiscent of Chevrolet's legendary performance vehicles.
2022 Chevy Bolt 
Available in EUV or EV forms, the 2022 Chevy Bolt guides you into the electric future with sleek and bold styling that envelops the roomy, sophisticated interior. The Bolt is your affordable entry point into full-electric driving for college students in environmental studies or those who wish to embrace green technology.
The EUV and EV are rated at 250 and 259 miles, respectively, freeing you from range anxiety for your day-to-day driving needs. Your mundane and uncomfortable commutes are now in the rearview, featuring ventilated seats and Super Cruise hands-free driving assistance for compatible roads. One pedal driving helps capture energy by using only the accelerator pedal to speed up and slow down through regen-on-demand helps you capture energy for maximum efficiency. 
2022 Chevy Spark
If you're seeking the most affordable fun-to-drive new car that fits anywhere, the new Chevy Spark is what you want. 
With a starting price of $13,600 and a fuel-sipping 30 city/38 highway MPG rating, the Spark keeps the cost of ownership low.
A standout on the road in various eye-catching colors, or level up with the Spark Special Edition, featuring black-painted grille, alloy wheels, emblems, accent-color mirror caps, daytime running lights, and a two-tone painted roof.
Your Next Chevy for Your College-Bound Student is at Valley Chevy in Phoenix
The best cars for college students vary depending on their needs and what is within your budget. You might be able to get a much nicer car than you initially thought if you plan ahead and set up a proper budget. Once you have determined some candidates, try some cars out for size with a test drive.
Valley Chevy is your source for all things Chevrolet in Phoenix. Proudly serving the entire Phoenix, AZ metro area, each of our dealerships specializes in new and pre-owned Chevrolets. Our experienced finance department will help you determine what new (or new-to-you) car is within your budget and the best way to finance it. For information on any vehicle that interests your college-bound student, come to one of our area dealerships to speak to a knowledgeable sales team member.
Stop by one of our Phoenix area dealerships for a test drive today!