Test Drive a Chevy Silverado Today!
DOWNLOAD
2018 Silverado 2500 Specs & Features
Vehicle Model:
Vehicle Features:

Overall Vehicle Score for Safety:

Coverage / SCHED. Maintenance

(YEARS/MILES)
The 2018 Silverado 2500 HD offers tremendous towing power and excellent handling for a full-size truck. With the wealth of Silverado 2500 trim levels that Chevrolet offers, you're sure to find a configuration that suits you – including whether you want all-out performance or a powerful truck that can do double duty as a family vehicle.
Towing Power That Gets the Job Done
Traditionally, the towing power of the Silverado has had very few rivals, and that's still true today. Believe it or not, the 2018 Silverado 2500's towing capacity is up to 14,800 lbs with the standard Vortec engine. Upgrading to the optional Duramax Turbo-Diesel V8 pushes that number to 18,100 lbs. Heavy duty cargo tie-downs keep your cargo of up to 250 lbs secure, while the spray-on bed liner protects your cargo box from damage during serious hauls. Overall the Silverado's reputation as a true work truck is well earned here.
The Perfect Balance of Handling and Performance
You have your choice between two powerful engines: the Vortec 6.0L V8 with 360 horsepower and 380 lb-ft of torque; or the Duramax 6.6L Turbo-Diesel V8 with 445 horsepower and 910 lb-ft of torque. With a diesel engine like that, you never need to wonder if your truck is up for the job.   The Silverado 2500 HD may be a massive vehicle, but it has exceptional handling for its weight class. On top of that, the zippy acceleration makes it feel like you're driving a much sportier vehicle.
A Hard Worker Deserves a Comfortable Truck

The new Chevy Silverado 2500 HD is a working man's truck, but that doesn't mean it has to be uncomfortable. The Silverado 2500 comes standard with a spacious interior full of modern comfort features like a Chevrolet MyLink audio system with a full-color 8″ touchscreen, dual-zone automatic climate controlled air conditioning, and heated front seats.  Every trim of the new Chevy Silverado also comes with a rearview camera, which means you can drive this massive truck safely and confidently. Looking for a Chevy Silverado 2500 HD for sale in Arizona? There's no reason to wait, get in touch with your local dealer today and ask if they have a 2018 Chevrolet Silverado 2500HD available for you to test drive.
Capable of Anything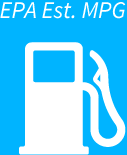 A CONNECTED CABIN
RECENT 2017 CHEVROLET Silverado NEWS