GET IN THE FAST LANE
Valley Chevy Dealers Country Thunder 2019
Fast Lane Promotion
Valley Chevy Dealers and KMLE Country @ 107.9 are proud to partner together for the 4th year in a row to bring Chevy owners and prospective buyers closer than ever to all the action at Country Thunder 2019 and breezing through the check-in FASTER than ever before!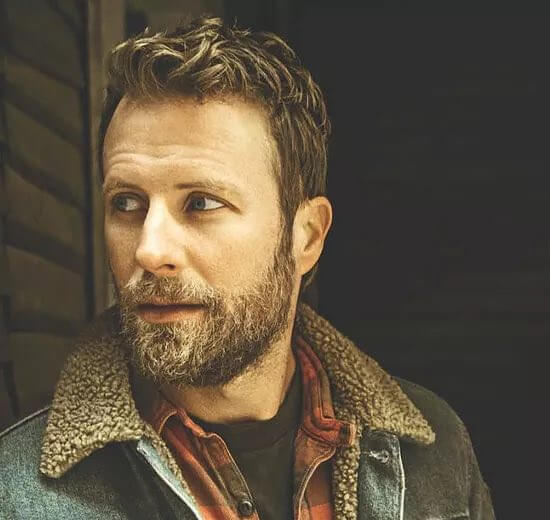 FAST PASSES
So here is the deal. Your Valley Chevy Dealers have Country Thunder FAST PASSES for ALL 4 DAYS of Country Thunder.
For a list of nearby Valley Chevy dealers, click below:
FAST LANE PASS
Your Valley Chevy Dealers Country Thunder Fast Lane Pass will help you get into Country Thunder 2019 faster. PLUS, it could get you closer than ever to Country Music's biggest stars. Each Fast Lane Pass includes an entry for each day of Country Thunder. Once you're there, just fill in your information and take it to the Chevy activation at Country Thunder. Drop your entry into the drawing for artist Meet & Greets and on-stage experiences! Who do you want to meet? And then be sure to post those pictures on social media with #CHEVYCOUNTRY to show off to all your friends!
So stop by any of our Valley Chevy dealers and pick up a FAST LANE PASS today. For a list of nearby dealers, check out our Dealer Locations page. No purchase necessary.

Country Thunder will be in FLORENCE, ARIZONA
APRIL 11-14, 2019!
20585 E Price (Station) Rd.
Florence, Arizona 85132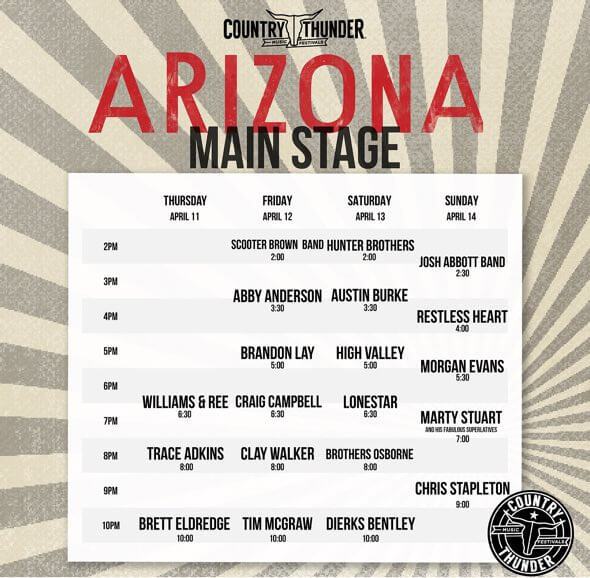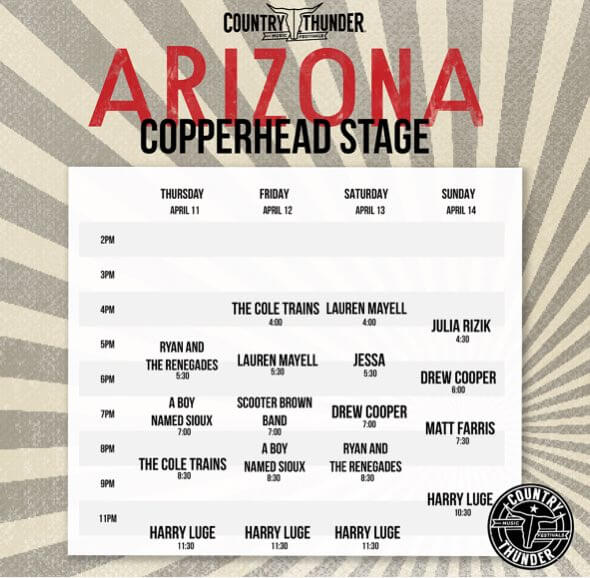 OFFICIAL RULES
OFFICIAL RULES NO PURCHASE IS NECESSARY TO ENTER OR WIN THIS SWEEPSTAKES. A PURCHASE WILL NOT INCREASE YOUR CHANCES OF WINNING. 1.ELIGIBILITY: This Sweepstakes is open only to legal residents of the contiguous United States and the District of Columbia, who are 18 years of age or older at the time of entry. You need not be present to win. Employees (and their immediate families or those living in the same household) of PHOENIX NEW TIMES & VALLEY CHEVY ("Sponsor(s)") and their/its respective affiliates, subsidiaries, divisions, parent and related companies, suppliers, printers and advertising, promotional and judging agencies are not eligible to enter or win. 2.HOW TO ENTER: Sweepstakes begins at 12:01 a.m. EDT on 3/21/2019 and ends at 9:59 p.m. EDT on 4/10/2019. You may enter this Sweepstakes via either the in-store, on-line or mail-in entry methods described below. Regardless of entry method, you may enter only once. All entries must be received by 9:59 p.m. EDT of the last day of the Sweepstakes, i.e. 4/10/2019. a.IN PERSON ENTRY METHOD: Beginning on 3/21/2019, you may enter the Sweepstakes by visiting any of the Valley Chevy Dealers. You may be required to register or to otherwise provide some or all of the following information: your name, address, city, state, zip code, telephone number, age, e-mail address and the metropolitan service area for which you are entering. Entries made by any individual or any entity other than the named entrant, including (but not limited to) commercial sweepstakes subscription notification and/or entering service sites are void. b.MAIL-IN ENTRY METHOD: Alternatively, you may enter the Sweepstakes by hand-printing the words "WIN COUNTRY THUNDER FAST PASS TIX FROM YOUR VALLEY CHEVY DEALERS" Sweepstakes, your name, age, address, city, state, zip code, telephone number, and e-mail address (if applicable) on a 3"x 5" card and mailing it in an envelope to: "WIN COUNTRY THUNDER FAST PASS TIX FROM YOUR VALLEY CHEVY DEALERS" Sweepstakes, c/o Marketing Department, Phoenix New Times, 1201 E Jefferson St, Phoenix, AZ 85034. All "mail-in" entries must be received by Phoenix New Times by Tuesday, April 9th, 2019. 3.PRIZES AND APPROXIMATE RETAIL VALUE: There multiple FAST PASS Prize awarded. The Prize consists solely of a COUNTRY THUNDER FAST PASS TIX from your Valley Chevy Dealers. The approximate total retail value of the Prize is $250.00. All federal, state and local tax liabilities are the sole responsibility of the Winner. No transfer, substitution, or cash equivalent for the Prize permitted, except by Sponsor(s) in its sole discretion. Winner may be required to complete and return an IRS W-9 form (i.e. Request for Taxpayer Identification Number and Certification). 4.RANDOM DRAWING: There is no Random Drawing on this sweepstakes. 5.PRIZE CONDITIONS: No substitution for any prize will be permitted.There are a total of 300 FAST PASSES. Once those are given away, no other prizes will be awarded. The prize is not transferable, assignable or redeemable for cash. By entering this Sweepstakes and/or accepting the Prize, Winner and entrant hereby consent (except where prohibited by law) to the reasonable use by Sponsor(s) of the Winners' and entrants' photograph, voice, likeness and/or image, hometown address, contents of the entry form and the name and age of the Winners and entrants without any further compensation for any future promotional activity related to this Sweepstakes. 6.ODDS OF WINNING: Odds of winning a Prize depend on the total number of eligible entries (in person or via mail) received for the Sweepstakes and are equal regardless of method of entry. 7.CONDUCT OF PARTICIPATION: By entering the Sweepstakes, entrant affirms that he or she has read and agrees to abide by the Official Sweepstakes Rules and the decisions of the judges. Sponsor(s) reserves the right to disqualify any entrant acting in violation of the Official Rules or found tampering with the entry process or with the operation of the Sweepstakes or the website. The Sweepstakes is governed by the laws of the United States and, by entering; all Winners and entrants hereby submit to the jurisdiction and venue of the federal, state and local courts located in Phoenix, AZ. ANY ATTEMPT BY AN ENTRANT OR ANY OTHER INDIVIDUAL TO DELIBERATELY DAMAGE ANY WEB SITE RELATED TO SPONSOR(S) OR THE SWEEPSTAKES OR UNDERMINE THE LEGITIMATE OPERATION OF THE SWEEPSTAKES MAY BE IN VIOLATION OF CRIMINAL AND CIVIL LAWS, AND SHOULD SUCH AN ATTEMPT BE MADE, SPONSOR(S) RESERVES THE RIGHT TO SEEK DAMAGES FROM SUCH ENTRANT TO THE FULLEST EXTENT PERMITTED BY LAW. 8.LIMITATIONS OF LIABILITY: Sponsor(s) and each of their/its respective affiliates, subsidiaries, parent corporations, and their respective officers, directors, shareholders, employees, and agents, are not responsible for any incorrect or inaccurate entry information, theft, tampering, destruction, or unauthorized access to, or alteration of entries; printing or other errors; and any entries or mail which are late, lost, delayed, incomplete, misdirected, stolen, mutilated, illegible, postage due or any combination thereof. Sponsor(s) reserves the right to modify, suspend or terminate the Sweepstakes in the event that it becomes necessary due to circumstances beyond Sponsor(s)' control. In the event the Sweepstakes is terminated early, a winner will be selected from all eligible entries received at the time of termination. 9.RELEASE OF LIABILITY: By participating, Winner and entrants agree to release, discharge, indemnify and hold harmless Sponsor(s) and each of their/its respective affiliates, subsidiaries, parent corporations, and their officers, directors, employees, representatives and agents from and against any claims made by the Winner, entrants or any other third parties related in any way to the operation of this Sweepstakes, as well as any other claims, damages or liability due to any injuries, damages or losses (whether alleged, threatened, or actual) to any person (including death) or property of any kind resulting in whole or in part, directly or indirectly, from acceptance, possession, misuse or use of any prize or participation in any Sweepstakes-related activity or participation in this Sweepstakes. 10.WINNERS LIST: For an Official Winners List (available after 4/23/2019) or a copy of these Official Rules, send a self-addressed, stamped envelope to: "WIN COUNTRY THUNDER FAST PASS TIX FROM YOUR VALLEY CHEVY DEALERS" Sweepstakes – WINNERS – or – OFFICIAL RULES (please specify), c/o Marketing Department, Phoenix New Times, 1201 E Jefferson St, Phoenix, AZ 85034. All requests must be received by 4/9/2019. Official Rules also available at www.phoenixnewtimes.com. 11.ENTRANT'S PERSONAL INFORMATION: Information collected from entrants is subject to the Sponsor(s)' Privacy Policy which can be found at https://www.valleychevy.com/privacy-policy/. 12.SPONSOR(S): PHOENIX NEW TIMES & VALLEY CHEVY& VALLEY CHEVY THIS SWEEPSTAKES IS VOID WHERE PROHIBITED OR RESTRICTED BY LAW. © 2019 PHOENIX NEW TIMES & VALLEY CHEVY – All rights reserved.